What's up, y'all?! I'm baaaaaack. Didja miss me? I know you did. I missed me, too. Heh. Here we go:
1. First job:
Blow or ...? Oh, you mean... right. There was a lot of this:
and then there was tons of this:
2. First real job:
Blow, or...? That would be Ben. Oh, you meant... right. Well, they were all real jobs, then, weren't they? I mean, I got paid. So I'll say first really COOL job was here:
and shortly after that, here:
...back when, you know, my education was somewhat relevant!
3. First volunteer job:
That was more like "voluntold," my favorite Navy-learned term, since I was at the top of my class and had to be a mentor to lots of incoming Marine Science freshman (all of whom were convinced they were going to play with dolphins for the rest of their lives, to my utter amusement and, yes, exasperation). 
And later, this:
was the charity, CARE Package, Inc., I started and ran in my son's memory. 
4. First car:
In 1994, as a high school senior, my dad found and helped me buy a 1991 Ford Escort wagon that had supposedly only belonged to a sweet little old lady. Only after he deserted me, I was walking past it one morning and the sun hit it just right, and I could see the shape of the Coca-Cola logo. BAHAHAHA! Kills me now.
5. First record:
My sister and I knew ALL the songs, and we sang them a capella, as duets, ALL. THE. TIME.
6. First sport played:
I didn't play sports. I danced. And behold, I was good. Sad ending to that story, and I don't want to boo-hoo you to death here, so let's skip it, m'kay?
7. First concert:
A long, long time ago, this girl was the shizznat. Another sad ending...!
8. First country visited: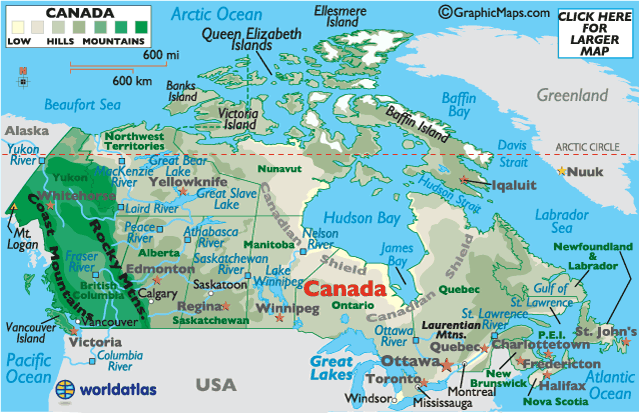 I remember, we went to Ottawa for one of my dad's business trips. We were walking around downtown after dinner out, and there was a street fight just ahead of us. I was about 8 or 9 years old, and suddenly someone was being thrown through a plate glass window, and there was blood and screaming and shoving... it was pretty horrifying! I still don't have good feelings about Ottawa!
9. First kiss:
That would be Kenny... at the time, I thought he was so freakin' cute. And that kiss! :::swoon:::
10. First speech:
Um, no. Not me!
11. First boyfriend: 
See #9! And then there was:
Luisito Alberto Capó, whom I met on my first Caribbean cruise in 1991, when I was 14... he was four years older and had THE most contagious, bubbly laugh I've ever heard. We sailed out of Miami, where he lived with his family, the people behind El Dorado furniture. Years later, when I moved to Miami to go to college, we met up again at a dance on campus. And he sent me a gigantic bouquet of peach-colored roses and... that was that. I chose not to pursue it for a very, very, very superficial reason. Ah, well!
12. First encounter with a famous person:
Remember Dave Barry, the syndicated humor columnist who wrote for the Miami Herald? Well, he and his wife, Michelle, lived in Coral Gables, which happens to be where the University of Miami is located. I worked down the road at the local Publix when I wasn't in class, and Dave and Michelle shopped there all the time. The first time he came in, I was floored - I had been reading his column my whole life, up in Syracuse, NY, and I absolutely LOVED him!!! It was a Sunday that day, and I quickly bought a newspaper, pulled out the section with his column in it, and stalked him around the store until his wife noticed me mousing around, and got him to sign it for me. I think - I hope - I still have it somewhere??
And then, remember Andrew Cunanan, who killed Italian designer Gianni Versace? Yeah. He made an appearance in my store between the murder and his own death, too. Not as big a thrill, I have to say!
13. First brush with death:
Apart from many suicide attempts during my youth (and beyond), the first time I almost died was when I was pregnant with Chloë, my oldest. I went into a very traumatic labor and developed severe preeclampsia. My blood pressure was something like 200/110! I was on the verge of a stroke. They did a quick slice-and-dice to GET HER OUT of me. It was horrible. Just horrible. It took me a long time to get over that awful birth experience, so unlike what I'd planned!
14. First House Owned:
It's the house we still own and need to unload right now. We bought it ten years ago, just after the twins were born, when we got here from Guam. Lots of memories in that townhouse. And I can't wait to walk away from it. Onward!
15. First film seen at a cinema:
I'm sure it wasn't really the first movie, but it was one I really remembered seeing at the theater. A drive-in, if I recall correctly. My favorite. When Chloë was a newborn, our young babysitter, Sarah, went to go see the 20th anniversary release of it - for the first time!!! First time I ever really felt old, and I was only 25 then.
16. First media appearance:
I really didn't know what image to put for this one, can you tell??
A friend of my dad's had opened a brand-new carpet store. He asked us to be in the TV commercial. We didn't get paid - but we did get some garish blue t-shirts out of the deal!
17. First hospital stay:
Well, I imagine that it was for my birth, but the next time was in Miami, when I was 17 and just a week or two into my freshman year of college. I got extremely sick and was diagnosed with strep and mononucleosis. I overheard the doctor telling my dad on the phone, "She's a very sick little girl right now." Oh, my word, I thought I would die!
18. First book you remember reading:
Yup. We were churchy folks.
19. First pet:
After I graduated college and moved out of the dorm into my summer house, the first thing I did was get a dog that looked a lot like this little guy. Johnny was a dachapoo, and he was the best. Just the best. I miss that little spazz! He died a month or so before our youngest, Sophia, entered the picture - of old age. He lived a great, long, well-loved life. Good dog.
20. First election you voted in:
I can't really remember. I think it was either to vote FOR this guy for President of the USA, or...
... AGAINST this guy for Governor of the state of Florida. Man, Jeb Bush has gotten OLD since then. And, um, er... rather bloated. Not a pretty picture. But that's beside the point.
So okay, another week gone. Time to knit!
Fin.