I was selected for participation in this review and given the What's in the bible DVD as a member of The Homeschool Lounge Review Team. All thoughts and opinions are my own.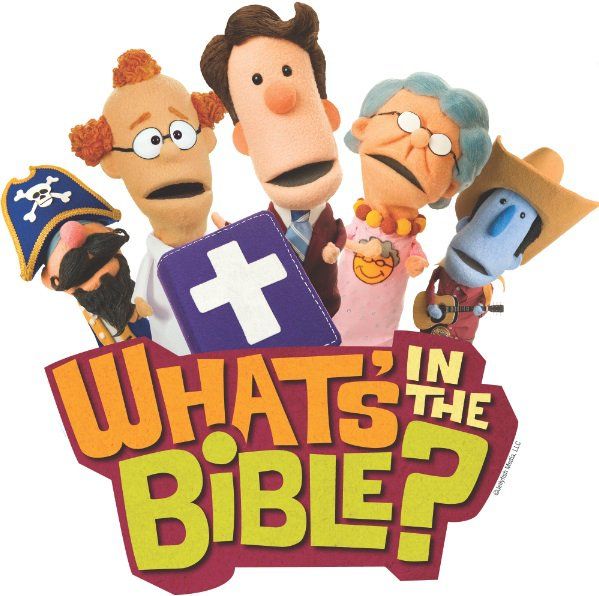 A little while back, we were given this DVD: Volume 1: In The Beginning / Genesis from the "What's in the Bible" series to review. It's taken us a while to watch the DVD because our machine broke, and then the laptop wouldn't read the disk properly. Argh! We finally had a chance to view the 60-minute DVD Monday night, after I figured out how to get it to play in the afore-mentioned laptop. At last!!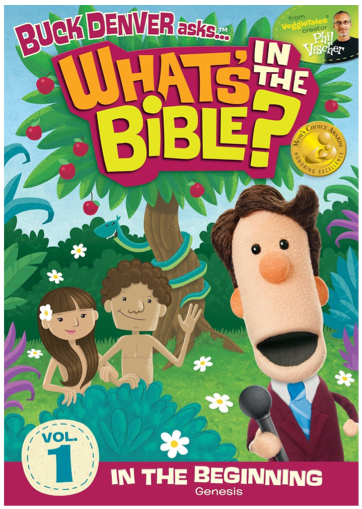 You may or may not be able to read that top-right corner, but it tells us that this series is from Phil Vischer, the creator of VeggieTales®, of which we are huge fans! Indeed, I recognized several voices from VT, so it was a little bit of familiarity embedded in something novel for us.
All three kids sat transfixed throughout the hour-long, two-part DVD, and they erupted into giggles many times in that time. Volume 1 covers the structure and purpose of "the world's most important book," along with who wrote it. Covered topics include Adam & Eve and Noah and the Great Flood, amongst others. A bonus short section,"Quacky's Questions," answers "What is kindness?" My children watched the entire DVD, and then we discussed it.
Jack, my 9-year-old son, was exhausted by the time it was over, so he (as is typical for him) claimed not to have enjoyed it or learned anything from it (though I know he did both) and went straight to bed when it was over. Well! That left the girls.
Sophia, seven, told me she learned that it's important to always try to be good and obey her mom and dad, and God, and not be bad. She learned what sins were, and she learned about Noah and the flood. She said she was glad that God promised not to flood the entire Earth again, and she also learned that God separated people and gave them different languages to speak so there would be less sinning in the world. (Hey, I'm just telling you what my baby said; take what you will from it.)
When asked if she learned anything additional, Chloë, 11, told me that she learned that the Bible is the most important book in the world. We've talked previously - earlier in the same day, even - about respecting The Good Book and not losing or mistreating it (or any other books, but especially this one), so it didn't surprise me that she had this to say.
Both of my daughters said they loved the DVD and thought it was really funny, especially when the characters spoke in silly voices. They were surprised to learn that we get to keep the DVD instead of "renting it back," as they say, and also that it was given to me for us to review. Chloë said, "I thought you bought it for us as a fun surprise! Can we get more of them?"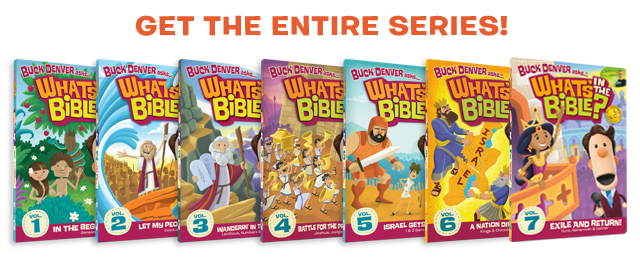 Indeed,  I think it's possible this will make a great set for Christmas, and I know they - and the like-minded amongst you out there - will be thrilled to receive it!
If you visit the site, you'll see there are some great **free** resources and activities to go along with the series, including coloring pages, Bible flashcards, a Study Guide, and more!  Let me know if you end up getting the set or any parts of it, and what you think, too!
☼
Thanks to The Homeschool Lounge review team and the series for providing us with this excellent jumping-off point for discussing all things Biblical!
Fin.