I just received a new Bzz kit from Bzzagent, containing a free pair of Dr. Scholls Massaging Gel Insoles for me to try. Woot! I couldn't wait; I get fallen arches, and those hurt, man. I've been wanting to try these for an age.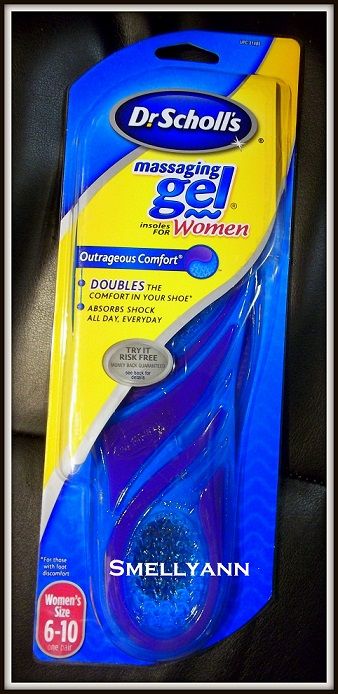 So the pair I received was for women's size 6-10, which is good since I take a 5½ shoe.  Don't they just look juicy and cushy? I couldn't wait to try them out!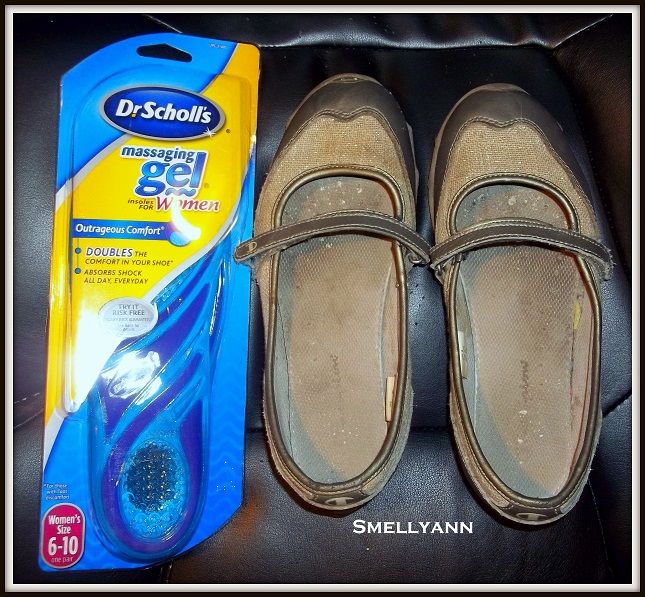 I wear these shoes all. the. time, and as you can see, they are getting pretty worn out. The soles used to be really comfortable, but they're ratty now, and I thought they were a good candidate for my new Massaging Gel insoles. I eagerly tore open the package of Dr. Scholl's, which package claims it "doubles the comfort in your shoe."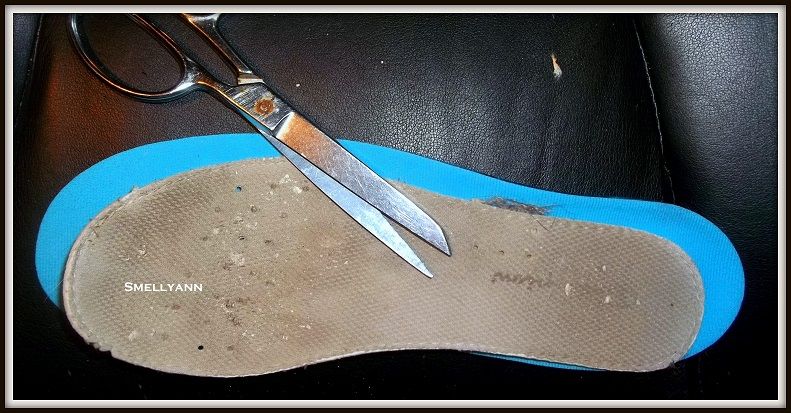 As you can see, I just had to cut away a bit of the massaging gel insole to fit inside my shoe. There are cutting guidelines on the bottom of the sole, which made this a really simple process.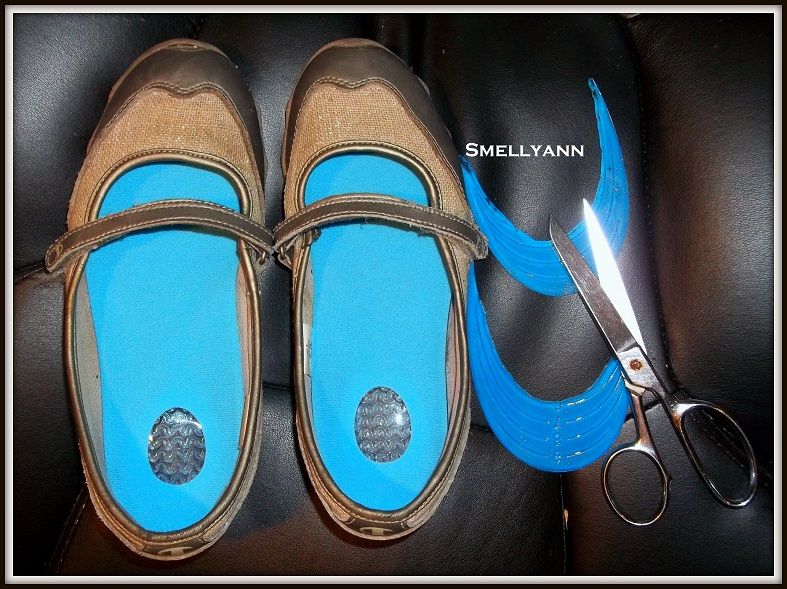 Et voila! Perfect fit, and I only had to retrim the first sole once, after I figured out how to fit it into my shoe just so.
Okay, I know I have ugly, hideous feet (believe me, I've been told), but try to look beyond all that. I was ready to slip these babies on my barking dogs!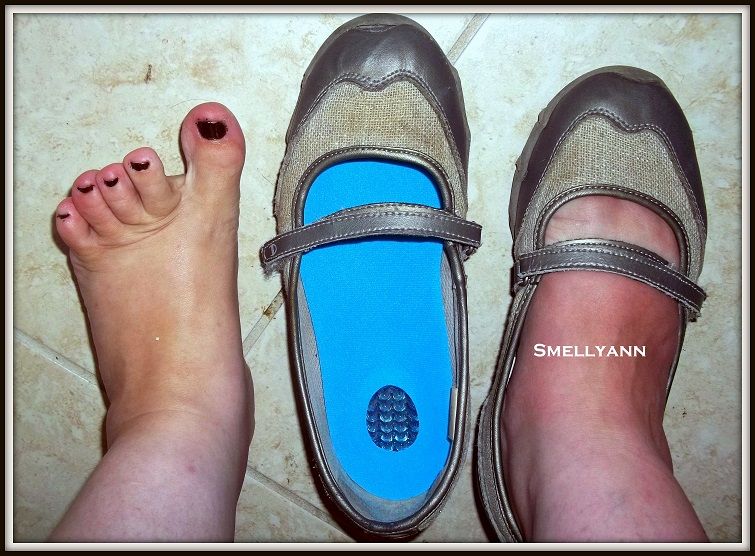 First one foot,...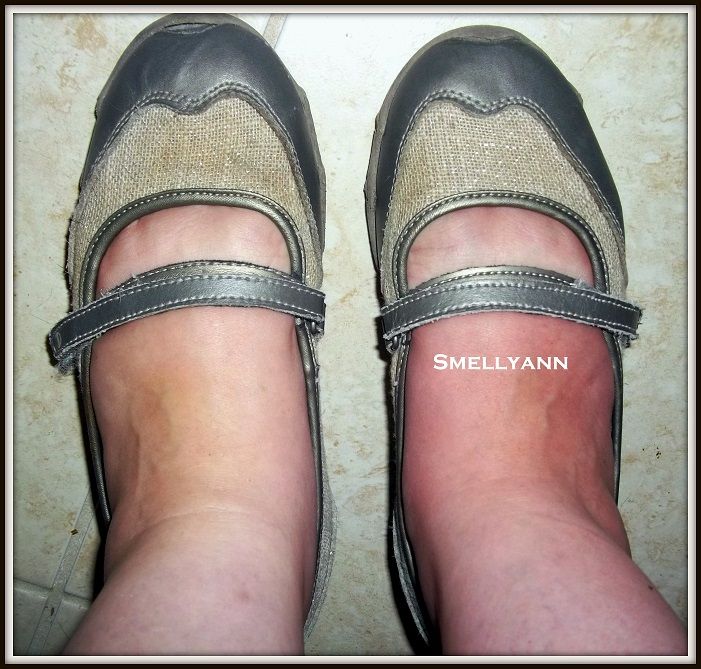 ... and then the other. Okay, it didn't feel that different, but I hadn't taken a step yet. I admit, it wasn't love at first step. Or second. But then I really started walking.
I walked around the house. Ahhh. It felt good. Really, really good.
And I drove. And walked, and drove, and walked some more.
You guys, I was loving my new insoles. Super comfortable, so cushy... it was like walking on squishy, little pillows. No lie. I am absolutely in the market for more of these babies. You've so gotta try them!
Of course, I have coupons. Holler at me if you'd like one. And let me know if you've already tried these. What did you think? Awesome, right?!
I think I've said enough. You get the point. Dr. Scholl's Massaging Gel Insoles ROCK!
Fin.