Link up here if you're playing along today!
26. What experience would you love to do all over again?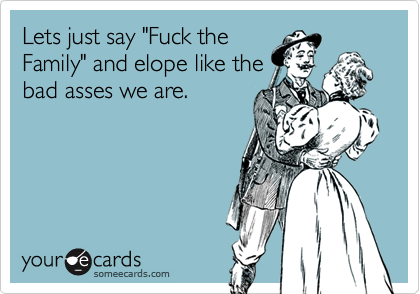 Eloping with Hubs was the best, most wonderful experience I've ever had. I would do it every day of my life it were feasible!
27. What was the best gift you received?
Motherhood, four times over!
28. How did your overall outlook on life evolve?
My dad and stepmother taught me how not to be a person. I pretty much raised myself to be the way I am. Can't claim I did a good job, but I did do the job, at least.
29. What was the biggest problem you solved?
If we are not talking about math, then it probably involves that whole "how to be a person" stuff from the last question.
30. What was the funniest moment of your year, one that still makes it hard not to burst out laughing when you think about it?
Probably not funny to anyone else but Hubs and me, and maybe our kids, but the funniest thing to come out of 2014 for us was my telling him to "Rest your voice." We say that to each other instead of "shut the hell up" at least daily, now!
31. What purchase turned out to be the best decision ever?
Welp, for 2014 at least, it was upgrading from the iPhone to the Samsung Galaxy S5. The Galaxy does everything I ever wished the iPhone was capable of, and more. Love it, love it, love it!
32. What one thing would you do differently and why?
I would tell those asshats to run their own damn fundraiser and cut them the hell out of my world much sooner than I did.
33. What do you deserve a pat on the back for?
Probably not murderizing anyone. I'm good about that.
34. What activities made you lose track of time?
Nothing. I'm always acutely aware of what time it is. In the "not" tense.
35. What did you think about more than anything else?
Ain't even gonna try to lie. I'm a  hot-blooded woman in the prime of my life, and my husband just became disabled. I'm a little bit going crazy right now!
36. What topics did you most enjoy learning about?
I learned quite a lot about brain surgery... but enjoyment was not part of that plan.
37. What new habits did you cultivate?
I have OCD. If I could cultivate new habits, it would be a fargin' miracle.
38. What advice would you give your early-2014 self if you could?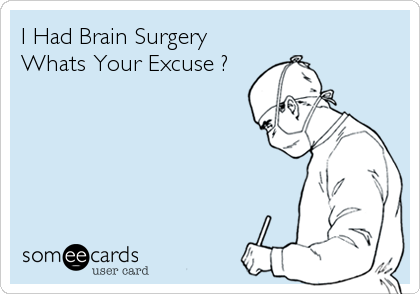 Maybe not encourage Rob to have that brain surgery quiiiiiite so quickly. :\
39. Did any parts of your self or your life do a complete 180 this year?
Refer to the previous answers and you'll figure it out.
40. What or who had the biggest positive impact on your life this year?
I'm going to say that it was my good friend (and concert violinist, violin instructor, etc., hence the reference), Shana. We rekindled our friendship, and it meant a billion, trillion things to me.
41. What do you want the overarching theme for your 2015 to be?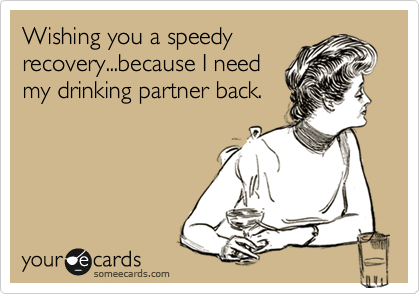 Hubs' complete recovery would be ideal. At this point, I'll even take a quarter of that. ;)
42. What do you want to see, discover, explore?
43.Who do you want to spend more time with in 2015?
44.What skills do you want to learn, improve or master?
45.Which personal quality do you want to develop or strengthen?
46.What do you want your everyday life to be like?
47.Which habits do you want to change, cultivate or get rid of?
48.What do you want to achieve career-wise?
49.How do you want to remember the year 2015 when you look back on it 10/20/50 years from now?
50.What is your number one goal for 2015?