Hie thee here and link up thusly if you're playing along today!
17 Meme


Rarely. It's not a "yes" or "no" question for me, because normally I am not jealous of much. However, there have been a few instances in my life when the green-eyed monster came out and surprised me. I'm more jealous of my children getting attached to someone other than Mommy than of, say, Hubs checking out a hot chick!
When is the next time you're traveling out of state? 
We left Miami last night and spent the night in Palm Beach, which is practically like leaving the country - does that count?

Can you write your name in a foreign language? 
"your name in a foreign language"
Yup, just did it. 
My name is my Melanie, regardless of what language I'm speaking. it doesn't change from that to something else when I'm speaking another language - or writing it. However, I can't read, like, cuneiform, so maybe it would be something else in a language with other characters than English?

When you're getting ready for something, do you listen to music? 
There are two times when I will stop listening to music: When the telly is on, and I don't want to compete with that, or when I'm listening to "IRIS" (my Samsung Galaxy S5's voice) navigate me around parts unknown.

What is your favorite day of the week? 
I'm a stay-at-homeschooling mom, and my husband is retired. One day really just blends riiiiight into the next. I often don't know which one it currently is.

What is something you did yesterday and wish you could have done today? 
Hubs and I went to a swanky French restaurant in West Palm Beach for a mystery shop last night. It was pretty amazing. I had a stellar companion, excellent service, and beautifully presented plating of our food. I would repeat that experience tonight if I could... but I would whisper in my own ear to order the gnocchi instead of the sheepshead (fish)!

If you woke up tomorrow and knew/spoke a different language, which language would you want it to be?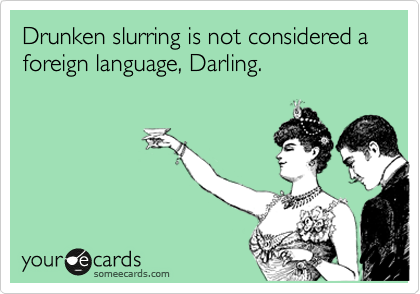 All of them. I'd be a walking Altavista Babelfish.

What did you last order online? 
After I took the children to see Big Hero 6 at the theater, I immediately went home and pre-ordered the blu-ray/DVD combo pack from Amazon. It finally arrived yesterday. Woot! Such a good flick. I was extremely gratified when it won the Oscar last week.

Do you have any specific hobbies? 
Read my tagline: I blog. I knit. I crochet. I scrap. And sometimes I even parent my three young children. (Not necessarily in order of importance)

What's a song you recently discovered that you want to tell everyone about? 

 I'm really loving "Bills" by LunchMoney Lewis. I haven't listened to this version before now, just the radio edit.
Favorite fall or winter accessory? 
I live in Miami. Your normal calendar seasons don't really apply. So I pick my nose rings, of which I have a full wardrobe. If it's the monsoon season (June through November), maybe Wellies?

What did you last eat? 
I had an onion bagel with whippity cream cheese. I put entirely too much cream cheese on it, but I like it that way. And no, that isn't a gastric bypass-friendly food choice, but I was about to eat myself, I was so hungry!

Look to your left. What's there? 
That's about the size and shape of the morass that is my desk at the moment. Eleventy-billion things are on my left. How much time do you have?

How long does it take you to fall asleep? 
I drink about 19 gallons of Diet Coke per diem. It rarely affects me anymore if I drink 'em, so you may be surprised to find that lately, I've been falling asleep at the drop of a hat and sleeping many hours. (Note to self: ask doctor for results of B12 and iron levels from last week's blood draw...)

Is there a TV in the room you are in?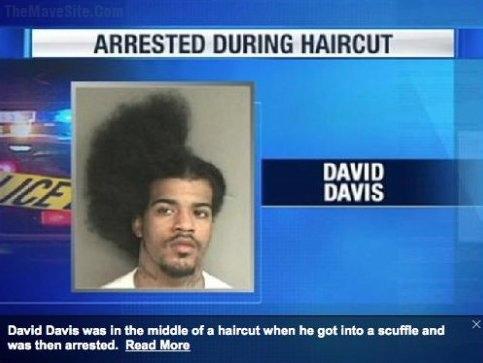 There is one television set in our abode and yes, it is in this room. It is considerably smaller than the hole in the entertainment center, which drives my OCD-having self bonkers.

What comes to your mind when I say "red"? 
"Lips," but if you said it to Chloë, 13yo daughter, she'd probably think of the album by T-Swizzle (a.k.a. Taylor Swift).

Name something you think is pointless?
I couldn't think of anything at the moment other than the turn signals on the cars of most Miami drivers (hey, I use mine, and I even told the kids earlier that when they learn to drive and see that most people here neglect theirs, they should use them anyway), so I polled the room. Here are the responses:
Hubs: Cummerbunds (I disagree)
Sophia, 9: Haz-mat suits (I disagree)
Chloë: Thin socks (I kind of agree!)
* * *
Well, that was fun. Thanks for stopping by!
Fin.