Link up here if you're playing along today!
Very Much Questions Meme


1. What was the last clothing item that you bought? 
I bought this exact strappy-back push-up bra from Victoria's Secret, in cherry red, and I wore it today. I guaran-damn-tee you that it looks better on the model. ;)

 2. If you could stay one age forever, what age would you choose?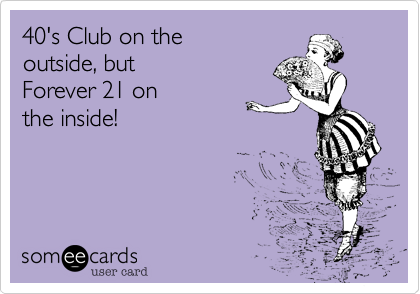 So I'm not in the 40s club yet, but definitely 21. It was a great vintage for me.

3. When you say "lol", are you really laughing? 
I'm a giggler. Maybe I'm not LOL'ing on the outside, but I'm definitely chuckling inwardly.

4. What is the most interesting thing you've done in the past year? 
In the last year? Probably my 20th high school reunion. It was great big fun. But 36 hours ago, I was petting a rare Red Ruffed Lemur, which is a felony to do anywhere else in the world but where I was doing it. Stay tuned for that post, up later in "Sundays in my City"!

5. If you started a business, what would it be? 
Hubs and I have teased the idea of opening a his'n'hers fishing and knitting shop, to feed both our interests. Pipe dream, but a fun (albeit weird) idea!

6. Do your friends/family/coworkers know about your blog? 
Everyone who knows me knows I blahg. Ain't nothin' but a thing.

7. How long does it take you to write an average blog post? 
You know, I really don't time it, usually. One of my many shortcomings.

8. How do you keep up with the blogs you follow?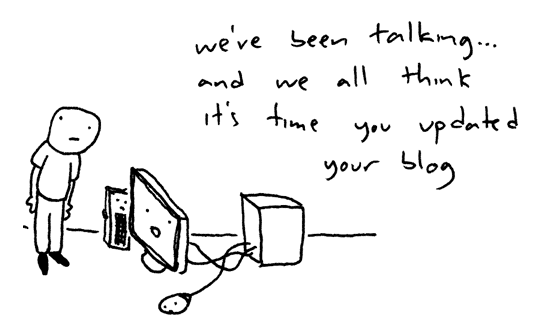 I still miss Google Reader (sad face), but I use Bloglovin' now.

9. What is your bedtime? 
Bedtime? Whenever I'm tired.

10. Introvert or extrovert? 
Introvert. Totally.

11. What is your biggest wish? 
I wish Hubs would get better. Wish I may, wish I might...

12. What is the best job you ever had? 
Mommy! Best job EVAARRRR! ;)

13. Dog person/cat person/both/neither? 
I love all the aminals. All of 'em!

14. If you had $1,000 to spend any way you wanted, what would you do with it? 
I'd pay a housekeeper to come in and clean my house spit-spot, and then I'd get the washer fixed. And the dryer. And the stove. And the freakin' dishwasher! Yes. I think our abode is staging a coup.
15. How do you "dress" your toast? 
I eat a lot of eggs, which means I eat a lot of toast. (Okay, so it's not an automatic thing, but that's the way I eat my dang eggs.) I prefer to butter my toast in Kerrygold, salted of course, though I cook the eggs in EVOO. I have my egg-and-toast system down to a science. I'm a touch neurotic about it.

16. How do you feel about snow? 
Listen, I grew up in Syracuse, New York. I did plenty of time with the snow. It's partly the reason I came to Miami. NO. MORE. SNOW.

17. What was the worst job you ever had?
I haven't really had any terrible jobs, but probably working at the gas station, briefly, was the suckiest. I was always waiting to get robbed...

18. What song can you not stop listening to? 
Right now? "Uptown Funk" is not growing old on me, though they play it OVER and OVER...
19. Love your name or hate it? 
I didn't when I was a kid, but I love it now. I just wish my middle name was Penelope!

20. How did you choose your blog/twitter handle?
It's a childhood nickname. I kept it. I'll tell you that story if you haven't heard it the first 100 times I've told it here. ;)
Thanks for stopping by!
Fin.