Hey, y'all, come over here and link up if you're playing along, too!
I want you to be free from me Meme

Stolen from: Everything Goes To Hell
Are your nails painted a dark or light color? 
My fingernails aren't painted at all. I tend toward keeping them bare and short, because I type and knit and use my hands so much. My piggytoe nails, on the other hand, are orange. Go 'Canes! ;)
Have you ever order pizza online?  
I order pizza online ALL. The. Time. I prefer to make it by hand, though there isn't always the length of time needed by the amount of hunger present!
What color was the last candle you lit? 
I'm not sure. It's been a while. Probably something maroon-y, though.
 Is there something written on your shirt right now? 
 I'm wearing a dress. There are no words. No words.
Is there a bookshelf in your room?  
I think we have a bookshelf in every room. Hubs and I always agreed, before we got married, that the things we'd spend too much money on were books and travel. And, we do.
Do you own a treadmill?  
Shhh! We're not supposed to talk about that. Hubs bought me one once, for, like, $700 from Sears. I used it to hang laundry and amuse the cats. Never mind about that...
Have you ever signed up for a gym membership?  
We bought a YMCA membership in... May? And have not used it. It's right down the road. I fail. (I'm going to cancel it. Eventually.)
Is there a garbage can in your room? What color is it?
There's one right next to my right foot. It's beige.
Have you ever read in the bathtub?  
Yeah, but I'm not a big fan of it. I have historically hated baths because I feel so lazy and have a billion things I need to do, but now I take one almost every day. Why? Because our water pressure sucks butt. There's your useless little tidbit of information about me for today.
Have you ever had to wear a hairnet?  
I have volunteered time to prepare food donations for food drops overseas, and we had to wear hairnets for that. I usually just ponytail it when I cook.
Do you know how many pages the last book you read had?  
This is what I'm reading right now. I don't care how many pages it has, but it's a fantastic book. So good that I bought the audiobook version of it to keep "reading" while I drove to South Carolina this past week. Reliquary is next, and I can't wait for it!
What day of the week does the laundry usually get done?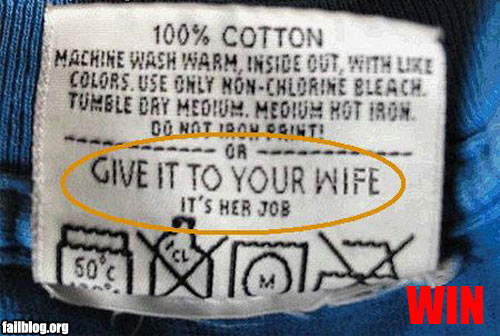 You're kidding, right? I have three teen- or tween-aged kids among other living beings here. Laundry gets done?! Surely you jest.
Do you use the Facebook chat often?  
I'm using it right now, in fact. That's why this post is taking me so long to write. But wait, you didn't know that, did you...
Do you have any baby pictures of yourself on your computer?  
This one, yes. I'm the one in the green dress. That was probably 1979.
Do you eat onion rings?  
Yeah, but I can't really DO fried foods, so maybe only once or twice a year, now. I am a big fan, though.
What flavor of tea did you last have?
Just lemon and honey in regular tea. I'm not a big tea drinker, really. Again, once or twice a year...
 Do you own a bathrobe?  
Yeah, from last year's Christmas picture outfits. I never EVER wear it, though. Pretty much only Sophia wears hers.
Did you have coffee or some other form of caffeine today?  
I've had approximately 3 gallons of Diet Coke so far, and I'm still chugging.
Do you have a mailbox, or do you collect your mail from the post office?  
We have a community mailbox. I can't wait until we can move into our own house again someday, hopefully maybe next year?? and not share any of our walls with our neighbors and... and what? Oh yeah, and have a mailbox of our very own.
What was the last animal you saw, and was it a pet? 
Two minutes ago, I saw our two wee kittens, Sugarplum and Henry, sprawled out asleep together on the living room floor.
What was the last documentary you watched focusing on?
I don't remember, but I'm probably due for my annual viewing of Food, Inc. Have you seen it yet? (I've met and had a book signed by Joel Salatin, by the way. I even have my picture with him. It was a cool moment, even though ideologically we only agree on food-related issues!)
 Is there anything you need to remember to do before the day ends?
Yeah, I need to remember to open all the mail from the past week. Sheesh, there's a lot.
 Is your car messy, or do you like to keep it clean? 
Um, both! It's hard to have neat-freak genes in a messy-gene family!
Are you the type to wake up before the sun has even risen?
I'm the type to stay up all night to see the sunrise. Certainly not a morning person, but if it comes while I'm enjoying the night, then so be it!
Do you get uncomfortable when people stare at you?
Yes, I'm extremely self-conscious about it. Forget it if they laugh!
 Have you ever been admitted to the hospital for a long period of time?
I was in the hospital for two weeks as a freshman in college with a seriously bad case of strep throat and mononucleosis. I wanted to DIE, man. The second-longest was a week after I gave birth my twins. Wanted to die then, too.
On that note, long live me! ;)
Fin.