Link up here with Unknown Mami to tell us about your city today: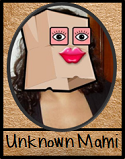 Chloë Raine (who has had an abundance of sties in her eyes lately, sorry) turned 14 this past Monday, and I turned 39 on Tuesday. We visited all over Miami collecting our freebies this past week, so here are photos of that! The others in Team Odette benefitted from the overflow of goodies, too. Anyway, let's carry on with things:
Jack and Sophia got the BOGO blizzards from our local Homestead Dairy Queen on Monday. Yum!
Chloë picked out a sandwich and 32-oz drink (Fanta Orange, if you're keeping notes) for her snackaliciousness.
Le Hubs was thrilled to get my Honeybaked Ham sammich, since he's the only one in the family who eats ham. He said it was good as ****, too. Well, then, good! (His birthday was a week before ours.)
A scoop of Double Chocolate Fudge Brownie was Chloë's freebs from Ben & Jerry's in Coral Gables.
Chloë and I each scored a free dessert from California Pizza Kitchen in the Gables, so she chose a Key Lime Pie, and I gave Sophia mine. She wanted the Red Velvet Cake a la mode, but ... nobody liked it. Eh!
Dessert deliciousness!
Vendors selling flowers on street corners are ubiquitous and cheap around Miami, so we stopped and picked out these blue blooms for the Birthday Girl. Nothing like a bouquet to add a little "speshul" to one's day!
We couldn't leave Sophie out, so she received a bouquet of her choice from the very next flower vendor. Purty!
I had a free drink of any type and size coming from Dunkin Donuts, so Sophia claimed a Mango Coolata for that one. Yummo!
I had a free $10 gift card to Sports Authority, so in South Miami, Chloë picked out a $40 dress on clearance that ended up costing me pennies out of pocket. How'd it look on her?
Adorbs! And she was full of 'tude, to boot. Nice score!
In Southland Mall in Cutler Bay, we received a free pretzel from Auntie Anne's. Chloë's favorite is the Cinnamon and Sugar.
I was given a free $5 gift certificate to DSW, so Chloë picked out a six-pack of fox-themed socks to slide around the house in. And believe me, she has been doing so to my utmost annoyance!
Sophia came with Chloë and me to score her free Denny's Grand Slam in Florida City, and would you believe that all three of us got full off that thing? Generous portions, there.
I had free Sears Shop Your Way points to redeem, so I spent them on cute kitty t-shirts for Chloë. She's cat-crazy, so she loved them like I knew she would!
To celebrate the birthdays of Rob (Hubs), Chloë, and me, we dined out thanks to a Groupon at the Melting Pot. Not cheap, but totes worth it.
Chloë wanted an angel food cake for her birthday cake, so I went the lazy route and used a mix. Oh, well!
Fourteen candles, can you stand it? I can't; next year she'll be old enough to start driving!!
That's the way the cake crumbles! She whispered to me what her wish was, but I already forget, so I guess it still counts, right?
My crew after birthday cake - love these guys!
Panera gave us a free pastry for Chloë, so she chose a double chocolate fudge cookie.
At Robek's, we were given a free Hawaiian Açai bowl. Chlo thought it was pretty freakin' great, so we'll probably get another one of those sometime...
Lots of cards and gifts came in the mail from family for the birthday girl - and Hubs and me, too!
Chloë's Maine Coon kitty, Pepper, turned three amongst all the other birthdays, too. He's three now; what a big boy! ;)
Starbucks gave us a free food or beverage item, so we chose a Venti Java Chip Frappuccino for Chloë to share with Jack and Sophia. We get it with coconut milk and no whip, since Jack and I are lactose intolerant. It's delish!
I have to laugh at this picture of Jack... he does not like having his photo taken, though he was thrilled when I chose to share my birthday pack of wings from Buffalo Wild Wings with him. He's a crazy wing-lover!! On the other hand, I got a "Mommy drink," a fireball-spiked sangria, and I did not love it. Ugh. I'll never get that thing again. Heartburn city!
We had a coupon for a bunch of free tickets from Chuck E. Cheese in Cutler Bay, so after Sophia's second riding lesson and picking up her apparel for that, we stopped at CEC to redeem them. I coughed up another coupon for more tokens, and these three tweens and teens had the TIME of their LIVES at toddler town. It was kind of silly (to me), but hey, let them have their fun. Someday, though, I'll have to let them loose at Dave 'n' Buster's!
We got another Starbucks Frap that night, our "ushe" as Chloë calls it. That cracks me up.
On my birthday, the 8th, Panera gave me a free pastry, too. I chose a cheesy cherry Danish, but I gave it to Rob. It looked great and all, but I can't eat that, so he was thrilled, anyway!
The jeggings Chloë is wearing were also free from Sears, and she and Sophia picked out a few awesome clearance finds from the Palm Outlet Center in Florida City, as well:
Look Number One, and,
Look Number Two. Oh, the sass!
After that, we headed up to The Falls to get some TCBY for the girls (the boys didn't want to come for this trip) with the gift cards both Chloë and I had received. The things they put on froyo Blow. My. MIND!!!
Chloë and I had also been given $5 rewards to Build-A-Bear Workshop at The Falls, so we went and snagged a teddy bear cookie for each of the three kiddos with that moolah, along with a small outfit for one of Sophie's favorite stuffy-wuffies:
Jack was happy to get a little out of the goodies even though he didn't come along for the ride, so yay!
Victoria's Secret gave me a $10 birthday gift, so as usual I let Chloë pick something out from their fragrance area. I mean, after all... uhhh... ;)
The normally-$14 mists were on sale for $5 each, so she snagged two and didn't even have to pay tax. Sweet!
Purina Muse sent me a coupon for a free sample, so we stopped by the Pet Supermarket up in Cutler Bay to snag a tray of fishy delights for the birthday kitty and his three pals. They devoured it later!
IHOP gave us a free Fruity Tooty Fresh 'n' Fruity, so Sophia and I again went with Chloë to enjoy that. She wanted peach pancakes, and much yummage was had. As for me... nah. Not much of a peach person.
At The Falls, there was a kiosk where everything was $1, so I let Sophia choose a strawberry ring (my girl is crazy about them), and Chloë opted for a "C" hair bow.
Jack came with me for another trip to Robek's, where I got a free Strawnana Smoothie for my birthday. We got a super-huge-largey one, and all five of us ended up taking turns with that!
No one but Rob loves a good cheeseburger, so for my free one from Ruby Tuesday's here in Homestead, I let him take the honors. Of course, the four of us kids and I all nabbed a bunch of the yummy French fries!
We had been given a free dessert from Chili's of Homestead, so that's where we ended our night. The birthday queen chose cheesecake. I may have stolen a small nibble?
So that, pals, is my Birthday Season post. Oh, to be sure, there are still plenty of birthday freebies to redeem, but I don't know when or if we'll have a chance to do those. Sign up for yours here if you're interested in scoring, too!
Fin.