Hey, y'all, link up here if you're playing along this weekend, too!
Saturday 9: Happy Holidays! (from the archives)
*~*~*~*~*~*

1. As you can see, Sam loved giving her annual wish list to Santa. Yet some children are reluctant to climb into Jolly Old St. Nick's lap. Did you enjoy the tradition or were you shy? Or did you by pass it altogether -- either because you wrote him a letter or because your family didn't celebrate Christmas?
I honestly can't remember; I'd have to make something up!

2. Are you currently on the Naughty or Nice list? How did you get there?
Can I be on both? And can I remain mum on both as well? ;)

3. Did you ship any gifts to friends and family this year? If so, which one traveled the farthest?
Gifts, no, but I did mail out about 100 Christmas cards this year, and I would have to say the one that traveled the farthest went to British Columbia, Canada.

4. Did you buy yourself a gift this year?
Yes! It was about six bucks on Amazon, so a total, y'know, splurge. I bought this essential oil/tart burner, which I simply adore so far. My last one broke, but this one's even mo' bettah!

5. What's your favorite holiday-themed movie?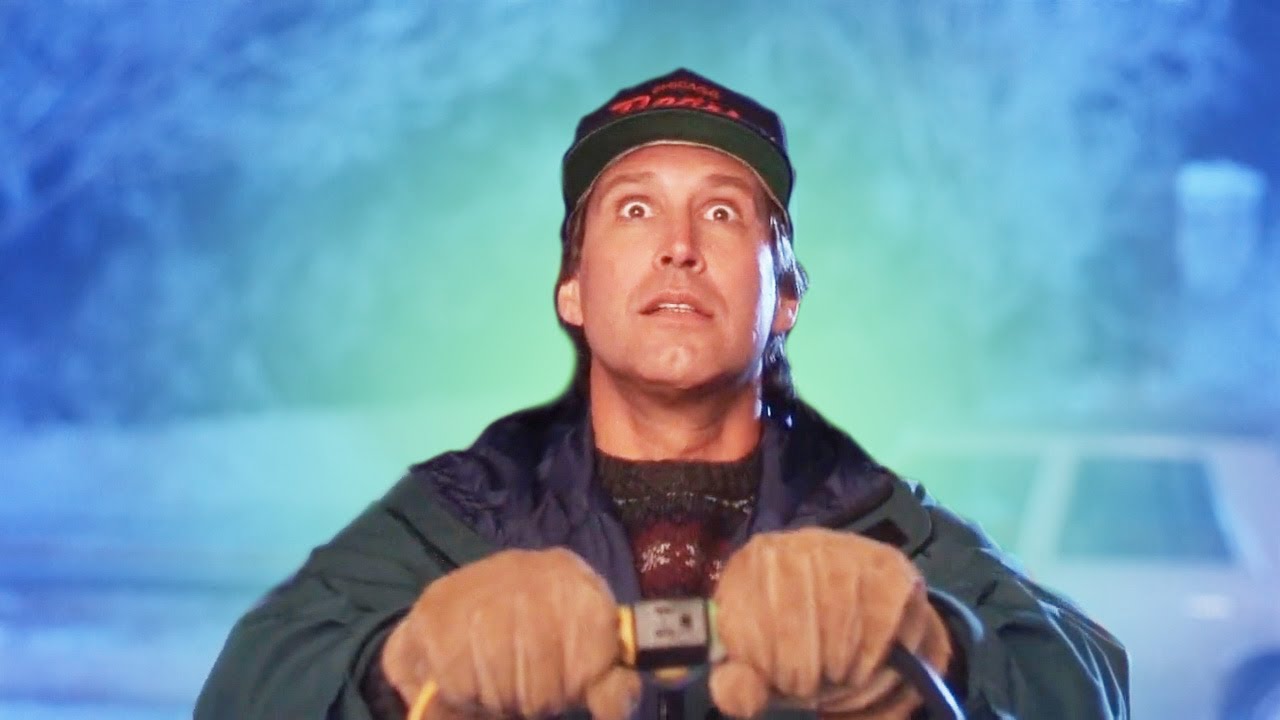 Well, my favorite Christmas movie of all time is Miracle on 34th Street, but I also love National Lampoon's Christmas Vacation. Chevy Chase and crew bring the funny!

6. Thinking of movies, Christmas is lucrative for Hollywood. Have you ever gone to a movie theater on Christmas Day?
That used to be a tradition in my non-traditional family growing up. I remember seeing Home Alone on Christmas Day in the theater. But we don't do that now, partly because I strive to do nothing like that family era.

7. Have you ever suffered an embarrassing moment at the company Christmas party?
I have never been to a company Christmas party. I've never been to a Halloween party, either. I've never had a baby shower, and I didn't have a bridal shower. There, now I feel like utter shit, thanks. (I kid, I jest, I josh!)

8. What's your favorite beverage in cold weather?
Mmm, warm apple cider; I wish we had some right now! (Okay, don't hate on me since it's 77º at 2120 on Christmas Day, but I'm always cold. And right now, I'm freezing!!)

9. Share a memory from last Christmas.
This is Rob (aka "Hubs") ca. Christmas 2000, the year we met.
This is Rob last year, when he was all bloated from the side-effects of his brain surgery medications and, to cap off that awesome look, his regular glasses broke. He was stuck wearing these jerry-rigged goggle-looking things, which cracked me up at the time and also made me feel sad for him.
And this is Hubs this year, feeling a lot more like himself again. Looking good, Babe!
*~*~*~*~*~*
Thanks for stopping by! Have a lovely, happy, merry, joyous rest of 2015!
Fin.