Hey there, folks. Link up here if you're playing along today!
Cheers to all of us thieves!!! 

How Are Ya Today Meme
Stolen from: Love me some surveys
~*~*~*~*~*~*~
Okay, here we go. How are ya today?
This was me today: SLEEPY. I don't know why; it's been a very sleepy week for me since last weekend. Hoping to rev up tomorrow!
 Have you ever been so happy you felt invincible?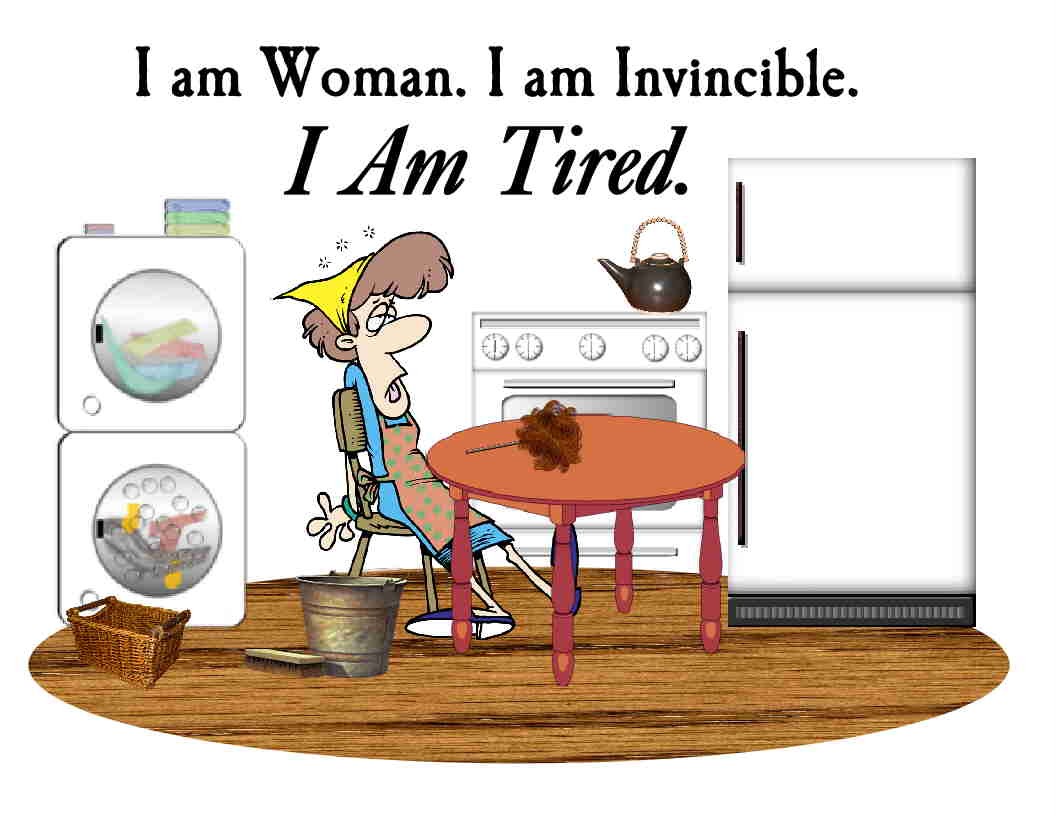 u
Actually, yes: The day Hubs and I eloped, nothing could stop us. That's the reason for this blahg's link byline: You and Me Against The World. Unfortunately, it only shows up as "...wo," and I can't change it, or I'd lose all my connecting link-ups!
Would you ever refer to something as 'bitter sweet'?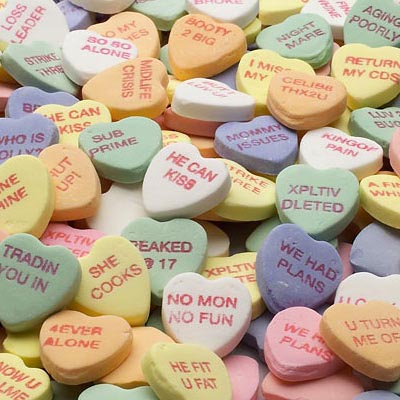 Aside from these candy hearts? Actually, yes. I will be posting about this more next month, but giving birth to two beautiful, identical baby boys and then losing one twin was absolutely a bittersweet time for me. #Understatement
 Is there a person in this world you don't think you could ever figure out?
Probably, but it's not my job to try to figure people out. I either like them or I don't.
When was the last time you were freaked out? 
The last time I was freaked out was a little embarrassing: We were at the horse farm where my daughter Sophia takes showjumping lessons. Her horse was lame, so she was walking him around the pasture to eat grass. I parked myself under a nearby tree for the time being. Right after I sat down, a black-and-white lizard came up out of the grass and bolted toward me, and then behind me, and then crawled up my right arm from the back! I was wiggling and screaming, and people were watching me! I couldn't help but laugh at myself after that!
 Do you learn from 'every' mistake you make?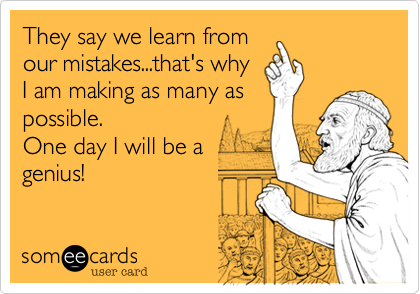 I make a ton of mistakes. Sometimes, more than once, sometimes even bigger than the first time, and then I learn the lesson. So... maybe?
 
 Do you sometimes think that you're too nice?
Absolutely. At home, I'm not at all, but out in public, I can be a bit of a doormat. I get accused of this all the time. But when I feel I am wronged, then I speak out, in a BIG way.
 Is there something you're dying to tell someone?
Yes, but referring back to the previous question, I will never tell ______ that he is truly an asshole. I just may not mourn terribly when he dies.
Do you think you have a unique name? 
Ha. Melanie? Not so much, but people seem to have a devil of a time either pronouncing it when they read it, or spelling it when they ask for it!
 Do you usually try to find the good in people?
Absolutely. That is my whole MO, my quest in this life: Find the good - and BE the good - in everything. Sometimes I fail, but I try again. Always.
Do you look back on embarrassing moments and laugh about them?
Generally, yes, unless there was something hurtful about it.
Have you ever laughed just to save yourself from humiliation?
I do try, but as Hubs can attest, I dwell on those things for the next 20 years.
What are you doing in 2 hours? 
Hopefully, by then, I'll have cooked an amazing vegetarian meal. And so, eating??
What is the last thing you ate?
We received some more beautiful kohlrabi from our local organic farm, in our latest CSA share, so I bugged Hubs to make chips out of it. I ate them ALL. Every last one. In my belly.
 Do you love your job?
Mom to these three S'mores-munchin' knuckleheads? I LOVE it! ♥
When is the last time you showered?
I took a bath yesterday, so Friday, I guess. I'm due.
Who is the last person you texted? 
Sophie's riding instructor at the farm, Dani, to let her know we'd be there yesterday. Oops, she was supposed to be there again today, but I forgot! :O
When is the last time you were in a hospital?

Last week, on Wednesday, I took a friend to the ER. She was deadly sick. Turns out, she has the flu. Now I'm trying to come down with it, or so it seems. Nooo... I don't have time for The Sick!

 
 The last time you went out to eat, what did you order?

The last time we had food out, I ordered a bean burrito from Taco Bell. Does that count?
Do you tend to have a lot of those moments where you forget something that you wanted to say?

ALL. THE. TIME. I am the queen of saying jacked-up things. Ask Hubs. It's a longstanding family joke.
 How long have you known the last person you text messaged? 
Well, since that was the afore-mentioned fluishly sick friend, I guess about a year. She's still sick, poor thing.
Will this week be a good one?
Definitely. I intend to make it so.
 Anything happen to you within the past month that made you really happy?
It's been a slow news month, but the kids have been in the kitchen doing a serious amount of cooking and baking for the family. It brings me great joy that they are learning so much from their dad and me about not just academic subjects, but also how to take care of themselves at home and in the world around them.
 Do you prefer to take showers at night or in the morning?
Whatever time I wake up, I prefer to shower. Except today. Today, I haven't.
Have you been to New York City?
I was born near NYC, and my whole family is from NYC (both sides), so I have spent a great deal of time there, actually. Mostly Manhattan, the Bronx, and Staten Island. Less time in Brooklyn and Queens, but I've been there, too.
~*~*~*~*~*~*~
Thanks for stopping by!
Fin.