I missed last week's entry; did you miss me? Link up here if you're playing along this weekend!
Saturday 9: I Don't Know How to Love Him (1971)

Unfamiliar with this week's tune? Hear it here.
~*~*~*~*~*~

1) This song is from Jesus Christ, Superstar. Though now a beloved classic, the play was controversial when it first premiered. Can you think of something else that originally made people uncomfortable, but went on to be accepted?
Yeah, half the shit I say in a conversation. ;)

2) Jesus Christ, Superstar was originally developed as a "concept album," a collection of songs written to sequentially tell the story of The Crucifixion and Resurrection. Do you remember the first album you bought? Did you download it, listen to it on a CD player, your cassette deck, or record player?
I'm pretty sure the first cassette album I bought was Milli Vanilli's All or Nothing tape. I have no shame; I still love "Blame it on the Rain."

3) When the album's songs were performed live in concert at the Pennsylvania Civic Arena, producers decided to stage it as a play and the rest, as they say, is history. Tell us about a really good idea you've had recently.
This Spring, I have decided to breathe new life into our apartment by using the Japanese Konmari approach to organization and decluttering. We moved here exactly three years ago from two larger houses in Virginia, both with a larger footprint than this teensy space, so we still have a LOT of extra stuff. Anyway, when I got to the "bags and purses" category on the Konmari checklist, I cleaned out all my unused purses and found a gift card that still had $20 on it. Woohoo!

4) Jesus Christ, Superstar is a truly international phenomenon. During a revival tour that began in 2011, it's been a hit with audiences in the United States, Canada, Britain, Ireland, Brazil, Hungary, India, New Zealand, Italy, France, Mexico, Chile, Bulgaria, Norway, Denmark, Sweden, Finland, Estonia, Iceland, Russia, Poland, Czech Republic, Greece, Australia, The Philippines, South Africa, Panama, Colombia, Croatia, Bolivia, The Netherlands and Portugal. Besides the United States, which of those countries have you visited?


Of those countries, I have been to: Canada, Italy, France, Mexico, Greece, Panama, and Croatia. You don't normally think of Croatia as a beautiful Mediterranean destination, but I can tell you that Dubrovnik is absolutely beautiful.

5) Peeps are big sellers every Easter. Would you rather have yellow chicks or pink bunnies?
And that is my vote. Ditch the Peeps, and hand me some Cadbury Mini Eggs, please!

6) Jelly beans are also popular this time of year. One theory says they were introduced in Boston during the 19th century. What else comes to mind when you think of Boston?
Oh gosh. I think of the Boston Marathon attacks, baked beans, the Mother Church of Christian Science (which is the religious sect in which I grew up), the Tea Party, visiting there with my mother when I was very small...

7) We've been talking a lot about sweets this morning. The only holiday that generates more candy sales is Halloween. When do you eat more candy: Easter or Halloween?
I try not to eat too much candy on either occasion, but I still do. I bet I eat more on Easter, because of the afore-mentioned Mini Eggs. YUM!

8) Easter lilies will adorn many churches this Sunday. What's your favorite flower?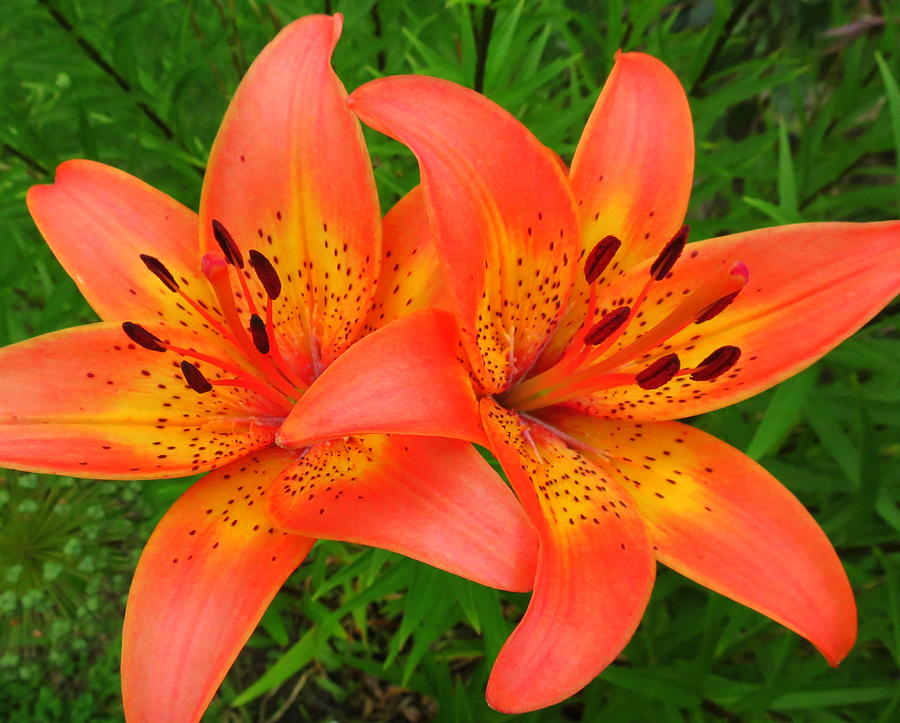 Another lily: the Tiger Lily is my favorite flower. So much so, that Rob and I named our first purebred German Shepherd Dog after them. She was a good pup.

9) Easter is considered the season of rebirth. What makes you feel refreshed or rejuvenated?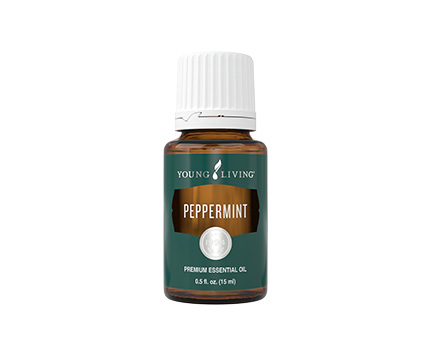 A good shower, followed by diffusing my Young Living Peppermint essential oil throughout the house. Sometimes, I massage some into my forehead, neck, and wrists, too - it really wakes me up!
~*~*~*~*~*~
Thanks for visiting!
Fin.