Happy Easter!! Link up here if you're playing along today!
Easter Meme

Stolen from: The Archives
1. Five Things I have A Passion For (not necessarily in any order): 
a. My children
b. My husband and our marriage (you're welcome for the gratuitous additions of Chloë & Otto)
c. Food: cooking, baking, eating...
d. Fiber arts: all things yarny, knitty, and as I did here, crochet-y ;)
e. Environmentalism

2. Five Things I'd like to Learn Before I Die: 
a. Another language, aside from English and Spanish
b. How to spin my own yarn from raw fibers
c. Patience in all things
d. Giving up being a control freak
e. The secret to successfully growing plants - I have the blackest thumbs ever!

3. Five Things I say A Lot: 
a. "WTF?!" or "I don't know WTF you're talking about," often to Hubs, who speaks in esoteric military terms after serving 20 years in the US Navy! ;)
b. "LOL." As in, I actually say it like, "lollll." It amuses me to see my teen and tween kids roll their eyes when I do that.
c. Be "nice, kind, sweet, and loving!" is the mantra I preach to my kids, having tried over the years to instill the practice of the Golden Rule in them.
d. "Whatever." Just, whatever, dude.
e. "I love you." I say it all the time, to my kids and Hubs. ALL. The. Time.

4. Five Books and/or magazines I have Read Lately (we'll go with magazines, since books are a far reach for me lately): 
a. Martha Stewart Living magazine is my favorite!!!
b. Family Fun, which I used to devour as readily as Martha Stewart's mag; I do it a little less so now that the kids are older...
c. I really like Prevention; it's easy to read, with lots of short little blurbs that I find helpful in my daily life.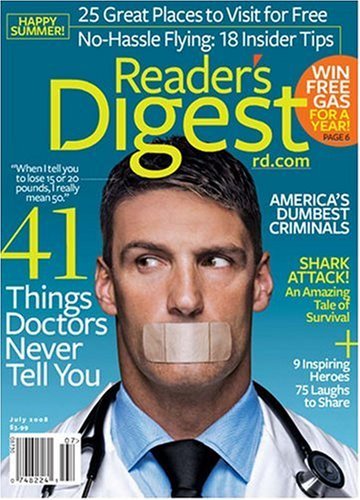 d. Reader's Digest has been my old standby favorite since I found dozens of issues in my grandparents' condo as a wee lassie.
e. People is my semi-guilty pleasure, though I haven't made as much time for it lately.
5. Five Favorite Movies: 
a. Grease, tied for first with:
b. Dirty Dancing
c. Finding Nemo, because I am sooo Dory; I cannot wait until Finding Dory comes out! I am SO there.
d. Ferris Bueller's Day Off is always a fun one.
e. I loooove Steel Magnolias.

6. Five Places I would like to Travel To:
a. Australia
b. Japan
c. Venezuela... and really, all over South America
d. Hawaii, since all I've seen of it is the Honolulu airport
e. The Galapagos Islands
~*~*~*~*~*~
Well, that was fun. I hope you enjoyed the visuals!
Fin.