Merry Christmas, you guys! Link up here if you're playing along today.
Cheers to all of us thieves!
~*~*~*~
Sunday Stealing: The Xmas Questions of 2016
Do you send out Christmas cards and if so how many do you send?
I sent out about 100 cards this year. I love to send our greetings to friends and loved ones, near and far. The postal workers need their jobs, after all, amirite?!
Do you write and send a holiday letter to describe your year?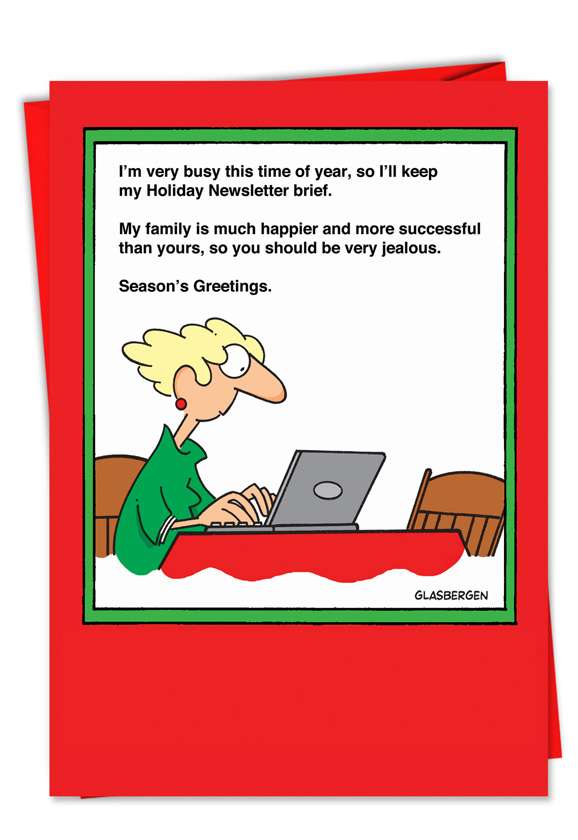 No, I typically do not write a letter. In fact, I don't really know anyone who is not at least 20 years older than I am who continues this practice. I'm neutral on the braggy-letter issue.
What do you think of photo cards?
Does that answer your question? :D (Those are my kids, in case you didn't know.)
How about the tree thing – do you have one every year? Do you prefer a real or artificial?
There's my youngest, 11yo Sophia, showing off our [artificial] tree this year. I do prefer a real tree, but with two dogs and four cats, and living in Miami, it's just really not that practical at this time.
5. Describe your typical tree (size, decorations, type).
OMG, I love this hanging ornaments idea! Totally stealing this next year when we live in Idaho. Anyway, what? Oh, our tree is about 7.5' tall and, this year, in memory of our dear mother (Hubs' mom, who passed away just a couple of months ago), we decided to hang almost entirely just the yearly Hallmark ornaments she sent to us. As you can see, they are numerous. If you can't see, they tell the story from Our First Christmas Together, Baby's First Christmas (several times over), Our First House, and so on... I cherish these memories and plan to continue the tradition in years to come.

6. Do you hang up stockings? Whose names are on them (and relationships)?
From L-R, those are my husband's mine, and our four kids. As you can see, our son Robby's is white (I crocheted it after his death, that first Christmas) and hangs above, as he is our little angel baby. ♥

7. Your favorite Christmas movie is?

Miracle on 34th Street!
Tell us about an Christmas movie you hate.
I'm not a big Madea fan, so though I haven't seen this one, I'm guessing...
9. What's your favorite Christmas song?
It was my mother's favorite, and because she sang and played (on the organ) it so beautifully, it's always been my favorite, too.

10. What holiday song makes you want to hurl?
There isn't one. I really enjoy them all. At least today, I do!

11. What do you prefer for your holiday meal?

OMG, that's awful! LOL We usually do lots of snacks, appetizers, hors d'oevres, and whatever else you want to call them all day long on Christmas Day. This year is particularly barren, financially, so we're lucky the kids have milk for their cereal and that's about it. Oh well. Next year will be more fruitful; I just know it.
When do you open your gifts?
It's currently 0437 on Christmas morning, and there are exactly three presents left under the tree: one for each kid, from Hubs' dad and stepmom. It's the one day we're typically early birds!
13. Do you buy gifts for your pet?
Usually we do... but like I said, this year we could not. It's not like they know! ;)

14. What's the worst gift you've ever gotten?
Ingratitude from the recipient of a gift I gave

15. Do you ever travel for the holiday?
Not since I was going home to visit Dad from college, no, I have not traveled then. I don't think I could stomach the crowds, traffic, or delays.

16. Did you see Santa as a child?
I don't even know how to answer this one!

17. Have you ever gone caroling?

I have, once or maybe thrice, as a kid. I have never taken my kids caroling. No particular reason why, other than shyness.
18. Do you drive around and look at the Christmas lights?
We drove around to three or four different neighborhoods this year to see lights. We do it every year. I love it, but I find my aging kids are getting bored with it now that it's not, you know, on their tablets. Le Sigh 

19. Have you ever had a white Christmas?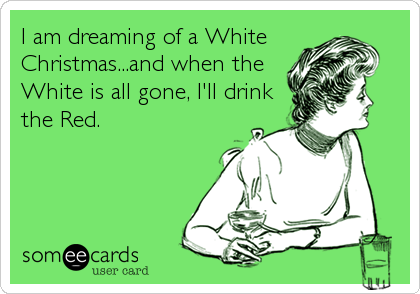 Oh, yes. All the Christmases up to and including my 18th Christmas were chilly and white. I don't miss it, but here comes Idaho, promising more of that. I've already informed my husband I don't plan on doing any shoveling. Hee!

20. Do you know how to ice skate? If yes, when did you skate the last time?
I haven't been ice skating in about 20 or more years, but I have a feeling it's like riding a bike for me. We'll see.

21. Are we crazy for thinking that the holiday season is WAY too commercial?
You're not crazy. It has gotten way too commercial. I don't know what the solution is, exactly, but I don't see anything changing. Our country is a very materialistic one. I hope I'm raising my children not to see it that way.
Have you ever worked Christmas Eve or Christmas Day?
I certainly have, but that was before I was married and a mother. I worked retail for years. I honestly didn't mind the extra holiday pay, and the days were usually shortened for the holiday.
23. What are your Christmas pet peeves?
See that apron? I gave it to my husband for Christmas this year - but on the 12th of December. See that puppy below Hubs? That's our orally-fixated Chiweenie puppy, Tapioca. Hubs left the apron out overnight, and Tapi chewed a hole as big as my hand in it that same night he received it. I can not list on one hand - or two - how many items Tapioca has chewed up this month alone. She has already had one surgery to remove a foreign item. As terrifying as it is to think of losing her to something dangerously left out for her one day, I have to say that her chewing up of our stuff is a big peeve of mine and my non-dog lover son Jack's this year!

24. What's your favorite thing about the holidays?
Spending it with my loved ones, especially Hubs and these three no-longer-young whippersnappers! 

25. Here's your chance to say something significant to our players. Go for it!

Happy holidays to all of you, no matter how you choose to celebrate or with whom. Thank you for stopping by my space here on the Interwebs, even though my blogging and return visits are sparse at best. I appreciate the love and support our little community has for its members, and I wish you all a very merry, joyous, happy everything! Now go have some fun!
~*~*~*~
Thanks for stopping by!
Fin.