Hey, y'all! Link up here if you're playing along today!
~*~*~*~*~
Sunday Stealing: The Very Forceful Questions
Do you have/have you had any pets?
Yes. We have two dogs (a Chihuahua and a Chiweenie puppy), four cats (including Pepper, our beautiful Maine Coon), a Himalayan and a Mongolian gerbil, and a guinea pig, James.



Do you play video games? If so, do you have a favorite video game series?

No, I don't. However, my teenage son is currently obsessed with our XBOX One S, which we gave him for Christmas. Particularly, he is consumed with playing Fallout 4, and will do chores to earn time for playing. Yo, I do not feel guilty for milking this system for all it's worth!



3. Any unpopular opinions on anything?
Sure. I mean, doesn't everyone have them? And yes, tacos bore me. I mean... *sniff*



4. Do you have a favorite gem? If yes, has anyone ever bought you jewelry with that gem?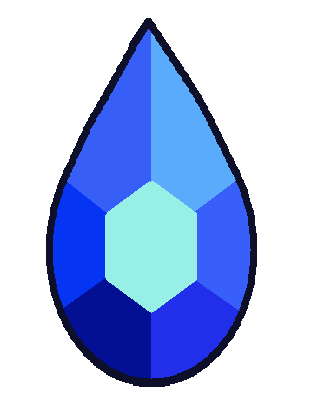 My favorite gemstone is the sapphire, which is my (September) birth stone. When I was 12, my dad gave me a small ring with one, and I loved it. I wore it all the time, but the band was thin, and eventually it wore through. I lost it.
Later, Hubs found several pretty loose sapphires on eBay and purchased them. He had them set especially for me by a professional jeweler and gave them to me for an early anniversary present.
5. Favorite story genres?

I prefer mystery thrillers the most. However, I saved a few books out of my packing boxes for the Idaho move and none of them are stories. One is 

Carschooling

by Diane Flynn Keith, and another is

Just One Thing

by Rick Hanson, Ph.D. I am motivated now to read both.



6. What was once a secret that you can now share?

I support the women's rights movement, The Pussyhat Project, because I had to terminate my first pregnancy following a home-invasion rape. It was my first of two rapes that summer. F- you, Donald Trump, and those who support the overturning of Roe v. Wade and the cutting off of funds to Planned Parenthood. F- you, all day long!!! That procedure saved my life. I do not for one moment regret it, and I never have. NEVER.
For more information on the project, click the link. I can't march in Washington, D.C. on Inauguration Day, but I plan to go to the one here in Miami the following day, wearing my Pussyhat. Who's with me?



7. Do you like reading?

I adore it. I haven't made enough time for it in the past few years, but I plan to get back to it. Books open a whole new world unto the reader, and I am happy to be a book nerd.



8. What time is it for you now, and what are you usually doing at this time of the day? 
It's actually 4:20 PM EST. I don't smoke weed, though. ;) I'm thinking about starting to manage my pain! Maybe when we're passing through Colorado en route to Idaho...? This time of day I'm... I don't know. Managing my household. Washing dishes, doing laundry, yelling at the kids to go outside. So exciting, my life.



9. What character on TV or in film is most similar to you? You can go with looks or personality. Or you can make a quip and go to the next question.
I've been told I look like Molly Ringwald. I don't necessarily see it, because I always wanted to look like Kristy McNichol and be like her Empty Nest character.
10. What's something weird you wanna do?
Number one sounds like something I would totally do. Let's go with that! 
11. Have you ever accomplished a New Years Resolution?
Yes, I lost 205 lbs, from January 2009 to January 2011. Granted, I had surgery as a tool to help me do it, but it has been hard work keeping that weight off, y'all. My "surgiversary" is coming up on the 26th, and I will post pictures to show you whether I've accomplished that. Um, more or less, you know?
Is there any music artist you look up to?

I look up to Lady Gaga. I really do. She battles mental health issues and fibromyalgia, like I do, and she is still out there with those amazing pipes (girl can SING) and acting on AHS. She lives her truth, however weird it may be from day-to-day, and I respect that.
13. Are you allergic to anything? If yes, what?

Yup. Lots: Percocet, Ansef (an antiobiotic that I never remember how to spell), Depakote, Buspiron. Non-organic, non-cage-free eggs. I'm lactose-intolerant. I'm gluten-intolerant. I don't eat meat. I have to get a lot of protein. I have to eat low carb, low sugar foods. I'm basically on the ice diet.



14. When was the last time you took a swim? Who else was with you?
I haven't swum since August 2013. I have autoimmune disorders that require me to stay out of the sun. My favorite place is the beach; I love to swim and jump in the waves. Alas...
Would you rather have the ability to sleep for as long as you want, or have the ability to never have to sleep?
My "luxurious" lifestyle allows me to sleep as long as I want right now. I would rather never need to sleep; I hate it and fight it constantly.
~*~*~*~*~
Thanks for stopping by!
Fin.