Hey, hey there. Link up here if you're playing along with the rest of us thieves today! ;)
We found this gem off a blogger called Christina from Call Me Patsy She states that she lifted the meme that "she's seen everyone doing". Not us however, until today. It was probably stolen by the author of that blog, as well. But that is as far as we go. Tracing back our theft's thieves might take some time. Please "like" us on Facebook!

 Cheers to all us thieves!
~*~*~*~*~

Sunday Stealing: The TV Shows Questions

1. Name a TV show series in which you have seen every episode at least twice:
Friends, for sure!

2. Name a show you can't miss:
That would be Jeopardy!, or as Hubs and I like to call it, "Shouting at the TV."

3. Name an actor that would make you more inclined to watch a show:
Parker Posey. I just love her. She's hilarious.
4. Name an actor who would make you less likely to watch a show:
I couldn't think of anyone but Sam Kinnison, who of course is no longer alive, so...

5. Name a show you can, and do, quote from:
Hubs and I are both known to do this to each other and to our kids, when their doors are closed. Does that count? (From The Big Bang Theory)

6. Name a show you like that no one else enjoys: Well, I don't watch much TV so it's hard for me to pick one, but I do know that nooooobody likes Caillou! Ugh. Hate that kid. :P

7. Name a TV show to which you've been known to sing the theme song: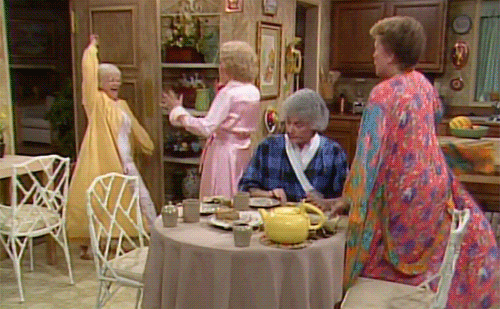 I love belting out the theme song to The Golden Girls! Nobody but me appreciates this.

8. Name a show you would recommend everyone to watch:
Dudes. I don't watch a lot of TV, but I told you that story and we'll be all right. I do think everyone should watch Jeopardy! Not just for the knowledge and learning that can be gained from it, but for the eventual appearance of yours truly. I mean, it's on my Bucket List, so I have to do it, right?!

9. Name a TV series you own:
I don't own any TV series, but I do own the one episode, "Dark Dreams" of Destination America's A Haunting, on which my daughter appeared.

10. Name an actor who launched his/her entertainment career in another medium, but has surprised you with his/her acting chops in television:
Will Smith, formerly known as "The Fresh Prince" before the screens small and silver came a-callin', impresses me.

11. What is your favorite episode of your favorite series?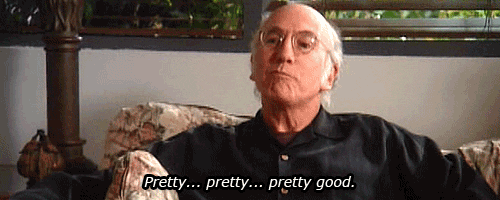 Every episode of Curb Your Enthusiasm is my favorite, pretty much, and Larry David is my boyfriend.

12. Name a show you keep meaning to watch, but you just haven't gotten around to yet: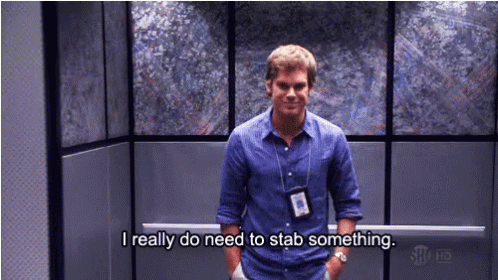 This is obviously going back a few years, but Hubs and I binge-watched the first three or four seasons of Dexter, but then we fell off and forgot to keep watching it. I don't even know if the whole thing is still available on Netflix.

13. Ever quit watching a show because it was so bad?
Every talk show - except Ellen - and soap opera ever. I used to watch that garbaggio with my sisters, but I hated it then and I have no interest now.

14. Name a show that's made you cry multiple times:
I don't watch it anymore, nor do I know whether it's still on, but Grey's Anatomy was one of those shows for me.
15. What do you eat when you watch TV?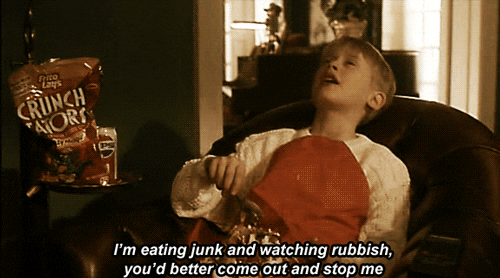 I eat whatever, or nothing. I'm not consistent enough to answer this question.

16. How often do you watch TV?
Not often. Once again, we don't have TV service in our new home in Boise, but that was an accident. Hubs brought our TV with us but packed the power cord in our household goods, which we don't yet have! So I have to order a new one on Amazon... it's about $6 or $7, I guess. 

17. What's the last TV show you watched?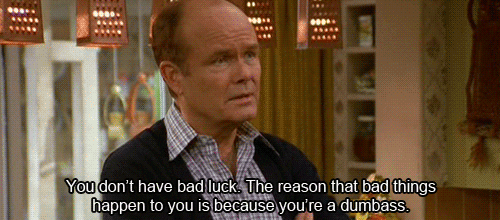 I watched That 70s Show when I was in the hospital with bout five (in a year) of pneumonia, just before we raced across the great US of A!

18. What's your favorite/preferred genre of TV?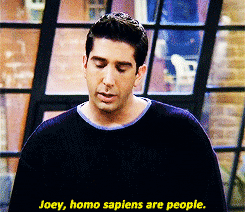 I'm all about the sitcoms. I'm a sitcom whore. For realz, though.

19. What was the first TV show you were obsessed with?
When I was a little girl, my sister and I tried never to miss The Dukes of Hazzard. Loved it!

20. What TV show do you wish you never watched?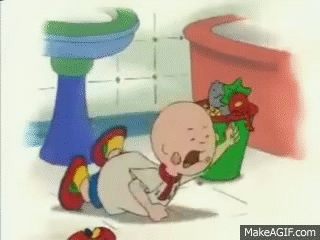 That damned brat Caillou!!! lol

21. What's the weirdest show you enjoyed?
I used to get a kick out of American Gladiators.

22. What TV show scared you the most?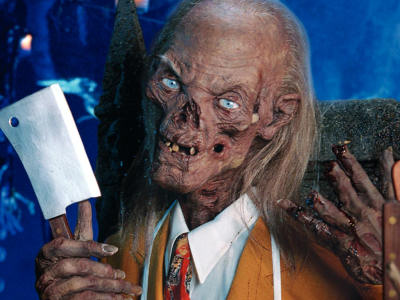 I don't like scary shows or movies, but when I was much younger and my sister watched HBO's Tales From the Crypt, it used to scare me a bit.

23. What is the funniest TV show you have ever watched?
I don't know, but I usually get a good belly laugh or seven out of Family Guy.
~*~*~*~*~
Welp, that was fun! Thanks for stopping by, y'all! Thanks for another great meme, Bud!
Fin.