Last week, I was out of state at a Young Living convention in Salt Lake City, Utah, so it turns out I haven't posted on this blog in 10 days. Oops! Must catch up... Join up here if you're like to play along with this fun meme!
~*~*~*~*~
Saturday 9: Listen to the Music (1972)
Because Zippi requested it.

Unfamiliar with this week's tune? Hear it here.

1) The lyrics say, "What the people need is a way to make them smile." What song lifts your spirits and makes you smile every time you hear it?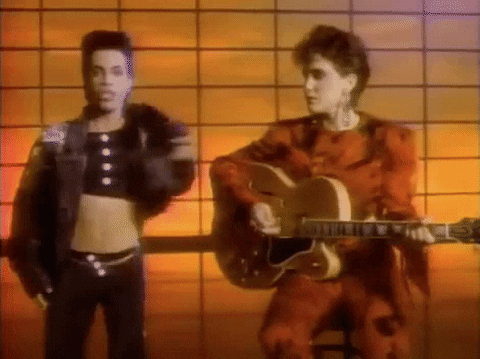 "Kiss" by Prince has to be cranked up every single time I hear it. In more recent music, I'm liking Sam Hunt's "Body Like a Back Road," Train's "Play That Song," and also Julia Michaels' "Issues." All need to be blasted in the car and sung at the top of ones' lungs! (Can we do one+ of these? Pretty please?)

2) Lead vocalist/composer Tom Johnston reports that he's made a lot in royalties because so many radio stations use this as a jingle. Tell us a jingle that sticks in your head.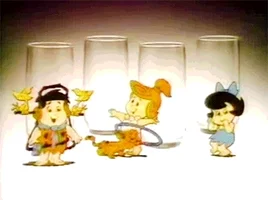 For decades, literally, I have been singing the Flinstone Kids' Vitamin jingle while I take my showers. Almost every time! Baby voice and all, LOL..!

3) The Doobie Brothers got their start in San Jose, California. San Jose is the largest city in Northern California, thanks to all the tech companies that have headquarters there. Let's talk about the device you're on right now: are all your applications up to date? 


I guess so? I'm on Rob's (Hub) laptop, and I don't really fool around with his settings as much as I can.
4) When they were still a local band, the Doobie Brothers had a strong following among bikers. Are you attracted to biker culture?
Hubs is; he rode a BMW sport bike until very recently, but honestly I'm not too terribly enthralled about the "biker" thing. Scooter on the other hand,,, I am attracted to. I wouldn't mind this: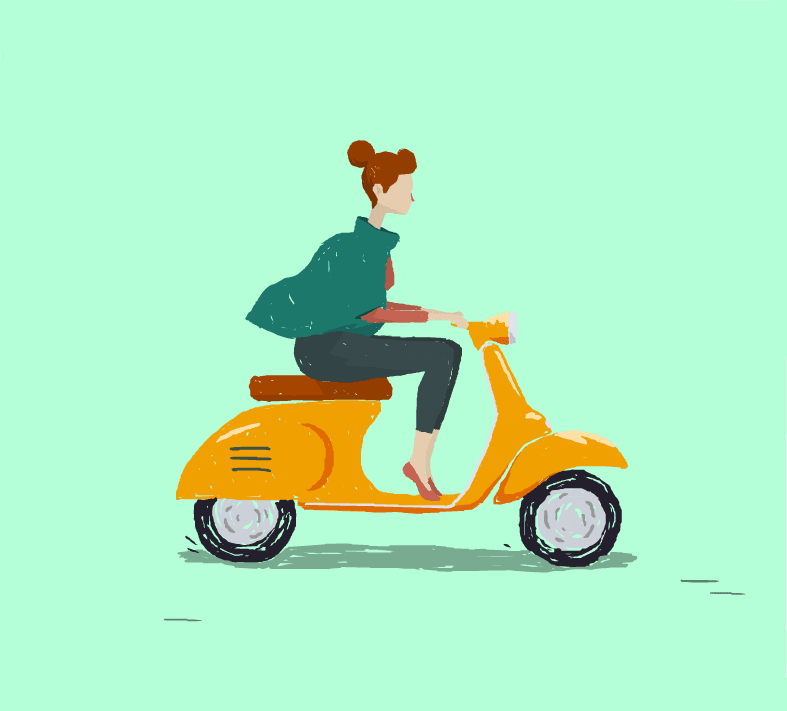 I would so drive a turquoise or mint green retro Vespa around town. But that's completely different, right?!
5) This week's song is from Toulouse Street, which is considered their "breakthrough" album. Tell us about a moment in your own life that you consider a "breakthrough."
I really can't answer this question meaningfully. All of my breakthroughs were therapeutic and cathartic, having been dealt with through therapy. I don't want them out there for public consumption, really. Sorry Sam!
6) In 1987, the Doobie Brothers did a benefit performance for Vietnam Veterans at the Hollywood Bowl. Next to the Beatles, it was the fastest-selling ticket in Hollywood Bowl history. Which group do you listen to more often -- the Doobies or the Beatles?
Though I'm not a super-huge fan of either, I ended up listening to far more Beatles than Doobies. I think!
7) In 1972, when this song was popular, Wranglers were America's best-selling jeans. Are you brand-loyal to one jeans manufacturer?
No, but my daughter Chloe is obsessed with Old Navy jeans. Actually, we did buy her some others recently at a Vanity Fair outlet in a mall of such shops, Lee's or Levis or something. We can't find them right now so hmmm....??? Wait:
They turned out to be Wrangler brand jeans. Go figure!
8) Grocery stores saw seafood prices fluctuate wildly in 1972 because of a series of confrontations between the United Kingdom and Iceland regarding fishing rights in the North Atlantic. (Iceland won.) What was the most recent seafood dish that you enjoyed?
I made this shrimp stir-fry a couple weeks ago, that for some reason attracted a larger quantity of fans (aka "Likes") than I ever expected (on Instagram).
People kept asking me for the recipe. Basically it was, get some shrimp and veggies - whatever you have on hand - and rice, and cook 'em in a wok. 
9) Random question: Which of these "top ten" lists would you prefer to be on -- the sexiest, the smartest or the richest?
I'd prefer to be on the Smartest list, which could quite definitely place me on the Sexiest as well. I don't give a damn about riches. I just want enough to live on comfortably and maybe be able to support a few causes that give us meaning.
Well that was fun. Hope you have a great Saturday, y'all!