Hey fogies! Sorry for the radio silence this past week, but I have been siiiiiick as a dog. Hopefully that is well over.
Link up here at Saturday 9 to play along with the rest of the bunch!
Let's get started.
~*~*~*~*~
Saturday 9: Angel (1998)
... because Bev recommended it

Unfamiliar with this week's tune? Hear it here.
Well, it was about the last messages and phone calls from Princess Diana to then-little boys, Princes William and Harry. I know it's silly, that I, an American and comparatively a pauper, a commoner, would feel this way, but I do feel connected to the British princes. My blonde, blue-eyed mother suddenly at 33, shocking everyone, leaving behind two little girls. Diana died suddenly at 36, shocking everyone, leaving behind two little boys. I wanted to write to the two of them when she was killed, but I figured they'd never really get the letter anyway.
2) Ms. McLachlan performed this in tribute to Linda McCartney at the 1999 Concert for Linda. She was expressing her hope that, in death, Linda found relief and peace after a long and painful battle with cancer. What do you think happens to us when we die?
I'm so torn on this. I obviously don't really have any idea, nor does anyone else, truly. Part of me thinks that's it, it's over, that's the end. But the part of me whose faith tells her that her mom and son are walking through Heaven together these last 14 years is stronger. As for Hell... well, all I know about that is I really do not want to go there!
3) Daytime dramas General Hospital and As the World Turns used this song on-air after a major character died. Do you follow any "soap operas?"
When I was a tween/teen, my stepsisters were into Guiding Light, so that's what I watched, too. Didn't have much of a choice if I wanted to watch something in the family room, anyway. But not since about 1992 or so have I followed any soaps.
Do I have a pet? Ahahaha, you kill me, Sam. Here's our current rundown: Two dogs (Paco, gotten from a family who couldn't keep their baby's hands off him and kept hurting him, and Tapioca, from That Black Dog Rescue in Miami); four cats (Pepper, found in the street in the middle of the night, Muffin, adopted from the friend of a friend, Sugarplum, adopted from a girl in Miami who couldn't keep kittens for Sophia's 10th birthday, and Henry, adopted through Pet Supermarket in Miami from the Humane Society of Miami); two gerbils and a guinea pig (all from the pet store); and ten chickens (one won by son at a county fair and the other purchased for a dollar each from a crazy chicken lady). So yeah... a few animals in this household!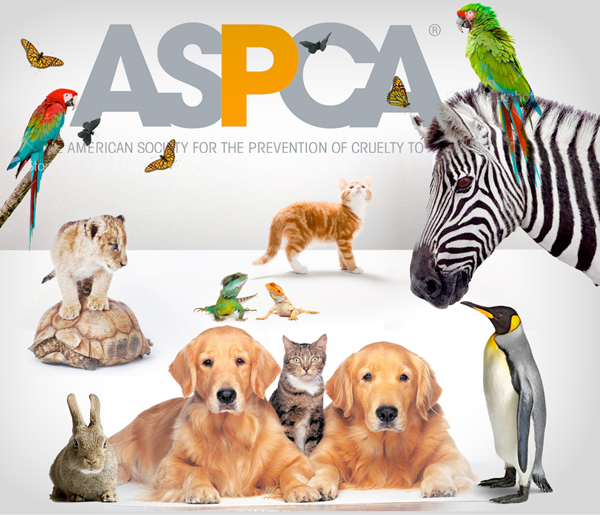 5) She admits she can't watch those ASPCA commercials, where her recording of "Angel" plays over sad photos of animals. Is there a TV commercial that really gets to you (in either a good or a bad way)?
I haven't watched commercials in ages, but I agree, that and those poor, sick children with distended bellies in Africa who need adopting... those things always get to me.
6) In 1994, Sarah was stalked by an obsessed fan. Tell us about a time you were really frightened. In retrospect, was your fear commensurate with the threat?
I had a stalker, too. When I lived in Miami, right after college, a former friend turned stalker on me. He found out where I lived, when I would be out of town and when I would be back (I know this because if I left for a long time, he'd have a package delivered in the mail upon my return, with nothing in the middle - and I didn't hold my mail, ever). He wanted to marry me and would stop at nothing to get his way. One time, at about 11 PM after work one night, I pulled into my driveway and opened my car door; I could hear some rustling in the bushes and just felt completely creeped out. I left immediately and drove over to my BFF Kristal's house. Eventually, after a while of this, I had a stalking police report out on him, and they offered to help me file a restraining order. I thought nothing would come of it, and I was wrong. He attacked me in my house later that summer. A definite "hell yes" to the question!
7) Sarah was adopted by Jack and Dorice McLachlan. Though she has a friendly relationship with her birth mother, she always considered Dorice her mother and sees herself behaving with her son the way Dorice did with her. Is there anyone in your family that you feel you resemble, either physically or by behavior?
In looks, I definitely resemble my father, although I have my mother's and her mother's, er... rather chunky physique. It's starting to dawn on me how to accept myself this way, rather than hate every square inch of myself.  Anyway, I do not remember my mother well enough to know if I have any of her behaviors, although I'm told my silliness, giggling, and love of game-playing come from Mom. I have a few of my dad's minor habits, like playing with my earlobes while I drive or think, but thankfully I do not resemble his behavior much beyond that. Phew.
8) McLachlan is one of the founders of Lilith Fair, a summer concert series designed to showcase talented female performers. Do/did your summer plans include an outdoor concert?
No, although we were supposed to go to a big outdoor concert last weekend. We had to miss it, because of my illness. Hopefully there will be more to come!
9) Random question: Which of these men would you most like to be seated with at dinner -- Clint Eastwood, Prince William or Jimmy Fallon?
Well, given my answer to the first question, I think it's obvious that I would choose the prince! I have no care to talk to Mr. Eastwood, although I'm sure Jimmy Fallon would be hilarious fun to pair up with over dinner, but you know I would have a lot to talk about with Prince William. Hopefully no tears in our pudding, though.
Thanks, Sam, I really enjoyed this week's questions. Happy Saturday, y'all!