Howdy, folks! (BTW Gal, et al.: I didn't mean to call y'all old when I said "fogies" a week or two ago! I was just trying to expand my weblogular lexicon. Didn't mean to insult anyone, sorry!)
This week, we're doing The Rolling Stones' "Start Me Up" for Saturday 9. Link up over here if you're joining us! 
Let's begin.
~*~*~*~*~
Saturday 9: Start Me Up (1981)
... because Kwizgiver recommended The Rolling Stones

Unfamiliar with this week's tune? Hear it here.

1) That's a goat wearing a high heel. What's on your feet as you answer these questions?
Gray hospital socks. I always keep the socks I get whenever I'm admitted to the hospital, because hey, free socks! Even though they have no heels and that's annoying, with my sensory issues it can be hard to find socks I can stand to wear. These, I can, so I have about 4-5 pairs right now. I hate not being barefoot, but I'm far too cold at the AC temps 
mi familia
likes to use, so... socks.
2) More fashion: In the video for this song, Mick is wearing white pants with an elastic waistband. Are you wearing a belt as you answer these questions?
Ha, no. I detest belts and will go years - decades, maybe - without wearing one. I'm wearing a flowy red dress with pockets right now. It's either from LuLaRoe or Honey & Lace; I forget.
3) In this song, Mick pleads, "Don't make a grown man cry." When is the last time you shed a tear?
Two nights ago. The full moon is always a time of peak pain levels for me. It happens to a lot of people with
Lyme Disease
and, I suppose, other related tick-borne parasite diseases. It has something to do with the
Moon
's
gravitational pull
affecting the reproduction time of the bacterium that causes Lyme, I've read. I was sobbing my poor heart out in pain. Hubs gave me enough meds to knock me out so I could sleep without misery. I hate these times doubly because, as a mother, you've no idea how hard it is to see the expressions of fear and concern on my children's faces. And it hurts 
that bad
where I can't stop it and hold it all in. It's awful, frankly.
4) Keith Richard has said this is a song he could play "forever and ever." 
What in your life doesn't get old, no matter how often you do it?
Call me a homebody if you will, but no matter what hobby or habit I have that gets old and boring after a while, through the years I never get tired of just hanging out with my Hubs and our crew. Love these guys!
5) While The Rolling Stones enjoy performing songs, like this one, from Tattoo You, Mick Jagger has dismissed the songs from their 1967 album Their Satanic Majesties Request as "rubbish." Do you have a favorite Rolling Stones song?
I'm not a huge Stones fan, but I like Satisfaction among a few others.

6) This recording of "Start Me Up" features a cowbell. Do you remember which Saturday Night Live host made, "More cowbell!" a catchphrase?
Ummm... no. I didn't know that 
was
a catchphrase. Sorry!
7) Bassist Bill Wyman once said he thought he should have been a archivist because he loved to make lists. Do you have a to-do list? 
Yeah. It's always a mile long, and lately I'm pretty good at ignoring it. :\
8) Mick finds it hard to stand still when he sings, not only on stage but also in the studio. The engineer for this song reports that Mick would have to run across the room to get back to the microphone for his vocal. Are you more fidgety, or still?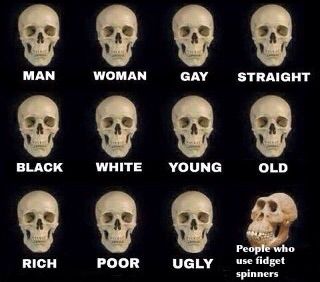 I'm a constant fidgeter. I remember being, like, 8 or 9 years old and constantly fidgeting in church, and my Dad yelling at me in a hushed tone: "Be still, Mellie! Stop fidgeting!" I've never stopped, Dad. #SorryNotSorry
9) Random question: Do you believe men are inherently more sensible than women?
No, absolutely not. Actually, I believe logic can be learned, and both men and women can learn it. My 15-year-old daughter "logics" (as I say) very well. She out-logics me sometimes, and I've studied it! So frustrating, y'all.
Welp, that's it for me this week. Hopfully I'll make it to Sunday Stealing this week; missed it last time.