~*~*~*~*~
Saturday 9: Little Woman (1969)
Unfamiliar with this week's tune? Hear it here.
1) This song contains many weather references (clouds, rainbows, sunshine, rain). How's the sky where you are today?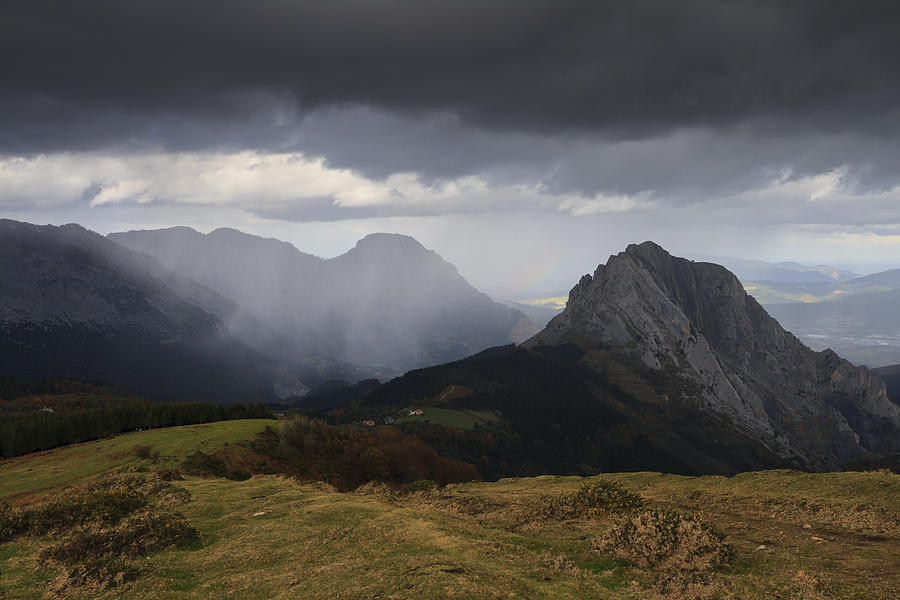 It rained a lot today, coming down through the mountains, but the sunset was clear and beautiful. Hopefully, it won't rain all day tomorrow!
2) Bobby Sherman sings that when he's alone, he imagines his "Little Woman" is right there beside him. Do you often daydream? 
Always.
3) Bobby had a very bright smile. Do you ever use whiteners on your teeth?
I use whitening toothpaste. The enamel is stripped from my teeth, and the Diet Coke or coffee I'm always drinking will stain my teeth.
4) He was beloved for his shiny hair. If we were to peek in your bathroom, how many haircare products would we find? 
I really only use shampoo and conditioner anymore. I comb it out and let it air-dry, usually. However, if you asked about my skincare routine... ;)
5) After high school, Bobby attended Pierce, a community college in the west San Fernando Valley. For culinary students, Pierce offers courses in canning -- specifically apples and peaches. If we were to peek into your pantry, would we find canned fruits?
Not right now. I can't keep canned fruit in the house for long. My kids would eat it all in a day!

6) As an actor, one of Bobby's earliest performances was on the TV show Honey West. That series revolved around a female "private eye" adept at martial arts. Do you have any self-defense moves (that don't involve a weapon)?
Nope. All I learned was "grab, twist, pull" in high school. Never used it, though.
7) In 1966, Bobby did this rather energetic commercial for milk. Do you often enjoy a glass of milk? 
Lactose intolerant here. I drink almond milk.
8) When his show business career waned, he became a paramedic. Have you ever called 911?
Probably half a dozen times in my life. The worst time was when my older daughter had a febrile seizure at four months old. That was scary enough.
9) Random Question: Which book do you think you could learn more from --The Joy of Sex or The Joy of Cooking?