Hey, everyone. I know a lot of you out there read this post and didn't know what to comment, which is fine. No one was expected to say anything, though I dearly appreciate what The Gal said to me. Some of you reached out to me privately, and I appreciate that, too, as well as knowing there were even more of you who just did not know what to say to me.
Let this post stand to let you all know: I am back, and I am okay. I have been deeply wounded, and I have come back, but I am still building my sandcastle because I have so much more left undone in this world. My meds have been changed once again, and it has taken me this long to get adjusted to the new cocktail. (You guys, I'll be honest: it is always hard to adjust to new psych cocktails, and this time was no different. I had to cancel homeschooling the children for a full week and had a hard time even waking up and/or opening my eyes during that week!) But I am here, and I feel renewed.
SO. Enough of that! Let's GO! Link up HERE if you wish to play along this weekend.
~*~*~*~*~
Unfamiliar with this week's featured song? Hear it here.
1) In your younger days, did you ever trick or treat while dressed as a monster or ghoul?


Ew, no. To be honest, I had to look up what a ghoul was actually supposed to look like so I could say for sure. A resounding "NO!" to that one, monsters too. A typical Halloween costume for me would have been a clown, ghost, or dancer, the latter using my own dance stuffs.
2) Do you enjoy being frightened by celluloid boys-gone-bad, like Michael Myers (Halloween) or Jason (Friday the 13th)?


Another NOPE! from me. I do not enjoy being scared. I've had enough of that shit from real-life scenarios; I don't need to intentionally scare myself. Hate it.
3) When you were a kid, did you ever TP a neighbor's house or indulge in any other Halloween acts of vandalism? (Don't worry, the statute of limitations is up.)
No, never. I would never have done that, nor will I ever. Having said that, one year when we lived in Virginia Beach and the kids were young, I told my husband I kind of missed out on some naughtiness and felt like throwing eggs. Haha! In the middle of the night, he went outside with me and threw eggs into the middle of the road. That was it. Did that!
4) Will you be attending any Halloween parties this year? If so, will you dress up?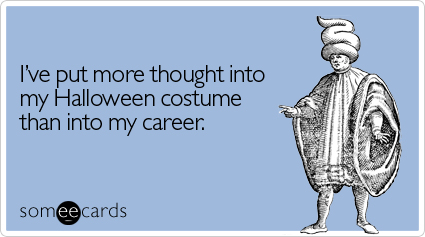 Not this year; we don't know anyone having one, although we were invited to have the kids Trunk-or-Treat at our neighbor's LDS church. We still haven't even solidified our plans on where we'll be, though I think we are going to stay home and hand out candy and let the kids go out on their own this year. Now that they are 12, 14, and 16, I think they're ready for it! Eek.
5) Can you see any Halloween decorations as you answer these 9 questions?
Nope, not inside the house. Halloween is not my "big" decorating holiday, and we still do not have our belongings back from the move. I'm pushing to have the money for that saved by the end of 2017. But I digress... no, but on the front door I have an Autumn-themed wreath, and there are five pumpkins waiting to be carved - TODAY! - on the front porch. Yay!

6) While Halloween is most popular in the United States and Canada, it isn't really celebrated at all in Japan or South Korea. How would you explain our Halloween customs to a visitor from another land?
Oh, I think they already do know about it in Japan, actually. Judging from my Googling, anyway, it has caught on.
7) "Monster Mash" is one of Halloween's most played songs. Are you happy to hear it every year? Or does it set your teeth on edge?


Eh. It's a "give or take" kinda thing for me.
8) This week's featured artist, Bobby "Boris" Pickett, started as a stand-up comedian who incorporated his imitations of Boris Karlof and Bela Lugosi into his act. Can you impersonate anyone?
I can't. Though I pick up accents rather quickly, I am horrible at imitating celeb voices.
9) Dick Clark was an impossibly young-looking 33 in this week's featured clip. Are you often told you look good for your age?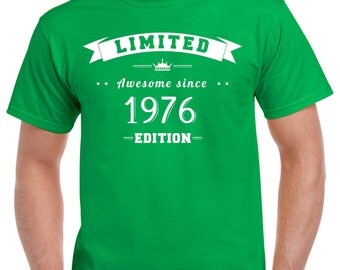 My age doesn't often come up, so I don't know if people think I look good for 41 or not! ;)