So, I'm feeling chatty today. I don't know particularly about what I want to chat, so we're just gonna go'head and do the Saturday 9 I missed from this past Saturday and go from there. I have plenty to say, but it's all rolled up into one big ball of confusion and chaos in my mind, and I'm not sure any of it would really make sense anyway. A meme it is, then. Link up here if you want to play along ever, y'know, in the future.
~*~*~*~*~
Saturday 9: The Man in Black (1971)

Unfamiliar with this week's tune? Hear it here.

1) Black is this week's signature color because Friday, November 24, was "Black Friday," when retailers cut their prices and consumers flock to the stores. Did you score any "Black Friday" bargains?
Nope, not me. I'm more of a Cyber Monday shopper than a Black Friday shopper, but even then... nah.

2) Among the biggest the Black Friday advertisers are Target, Kohl's, Macy's and Best Buy. If you could have a $100 gift card to any one of those stores, which would you choose?  What would you buy?

It would be a toss-up between Kohl's and Target, because either way I could get a lot and save a ton of money, and I'll end up with something I really like. That's not so true at Macy's, and I'm just not a big fan of Best Buy. At all.
3) Feasting and football are also popular Thanksgiving weekend pastimes. Do your Thursday-Sunday plans include pigging out or watching a game?
We did a little feasting, but I didn't watch any football because we don't have TV service still. I can't figure out WHO, here in Boise, can provide us TV service that isn't from DirecTV. I hate DirecTV and refuse to use their service. So. Here we sit, with no television shows to watch. #FirstWorldProblems

4) Thanksgiving weekend is a major time for travel. How far did you venture from home for the holiday?
I did not go anywhere. I didn't mind this at all. My older daughter, Chloë, was in the hospital for about a week, and she came home in time for Thanksgiving. Staying home together as a family was definitely not something to complain about.

5) This week's song, "Man in Black," is about a singer who refuses to wear bright colors. What color are you wearing as you answer these questions?
Well, despite my white hoody and my gray pants, I am still a very colorful person. Just... ignore the clothing today! ;)
  
6) Johnny Cash first performed this song at Nashville's Vanderbilt University.When were you last on a college campus? What brought you there?

I took my son, Jack, down to the Boise State campus this morning, because he had sold his Xbox One Fallout 4 game to someone there.
 7) The average American man wears a 10.5 size shoe, the average woman wears a 7.5. Johnny Cash wore a size 13. Are your shoes bigger or smaller than the national average?
At 5½, my feet are smaller than average for American women.
8) He preferred his coffee very strong. To make sure what he was drank was to his liking, he carried a jar of instant coffee with him and would ladle it into his cup in restaurants. What about you? What's your standard coffee order?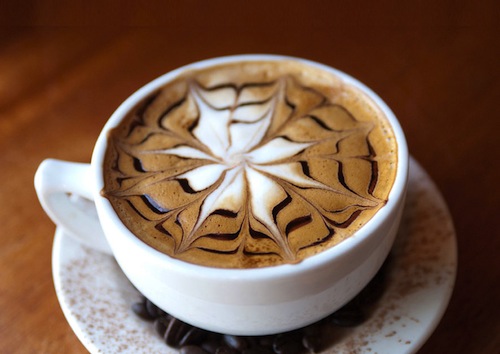 I like it decently strong, but I also do need to add almond or coconut milk, and Splenda or other non-sugar sweetener. I can't drink my coffee black.

9) While in the air force, Cash wrote short stories under the pseudonym "Johnny Dollar." Make up a pen name for yourself.

Those are hilarious! Ummm... Lilah Penelope.
~*~*~*~*~
I'll write more later. Or tomorrow. But in the meantime, I am struggling to keep the kids on track so we can have a great Christmas break! 
Au revoir!