Welcome back, everyone! I had to do another disappearing act midweek to go into the hospital again for the third time in a month, and can I just say -- that's enough?!! Because it is. I'm home again now, and my fingers are crossed that this time it sticks.
Link up here if you want to play along this week. Let's go!
~*~*~*~*~
Saturday 9: Heartbreak Hotel (1956) 
Unfamiliar with this week's tune? Hear it here.
1) Elvis checked in to the hotel at the end of Lonely Street. Where was the last hotel or motel you stayed at?
We went to the
Young Living Fall Festival
this past October at their lavender farm in
Mona, Utah
. We stayed in this little hole-in-the-wall rinky-dink hotel somewhere near there (I don't even remember the town), and we skedaddled on out of there just as soon as we could in the morning! Not our most comfortable night ever.
2) He sings that Heartbreak Hotel is always crowded. The fear of crowds is so prevalent that it has four names (enochlophobia, ochlophobia, demophobia and agoraphobia). Are you comfortable in a crowd?
I'd rather blend into a crowd than stand out on my own. I'm fine with crowds.
3) The desk clerk at Heartbreak Hotel is dressed in black. Do you often wear all black?
I don't know about often, but occasionally. I like dressing in black, but I gotta have some color somewhere.
4) The song was written by Mae Boren Axton, who said it was inspired by the story of an anonymous young man's suicide in a hotel. She said she read in The Miami Herald that the John Doe left behind a note that said, "I walk a lonely street." What's the last note you handwrote? (Hopefully it was more upbeat.)
I called my kids' pediatrician today to get one daughter a referral and make an appointment with the doc for the other, so I jotted down the appointment info before transferring it into my phone's calendar.
5) When Elvis was 11, his parents bought him a guitar. He had asked for a rifle, but his mama convinced him a guitar was a better idea. Tell us about a time one of your parents was right about something. 
When I was three or four, my mom, sister and I were grocery shopping. I spotted what looked like a bunch of spilled sugar on one aisle floor, and I've always had a big sweet tooth. I got away from my mom and found that aisle, and I actually went and ate some off the floor before Mom found me! She told me it was laundry detergent, and I shouldn't eat that.
Turns out she was right...
6) Not long before "Heartbreak Hotel" was recorded, Elvis' father recommended he give up the guitar and become a truck driver. Tell us about a time one of your parents was wrong about something.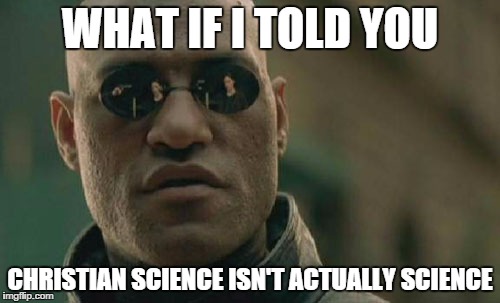 Oh, my dad is always trying to talk me into not using modern medicine and coming back into the Christian Science fold again. Yeah, that's not happening.
7) There are many stories about Elvis' manager, Col. Tom Parker. One anecdote, about his career before Elvis, has the Colonel painting sparrows yellow so he could sell them as canaries. Have you ever been ripped off?
When I was in college, I was headed from the main U-Miami campus, where I lived, to class at the marine science campus. My ratchet car broke down on the Rickenbacker Causeway, and I was stranded. My best friend Lisa was actually down from New York during her Spring Break on a visit, so thankfully I wasn't alone. A man with a toddler was walking along the causeway, and he said he could fix it but needed to get some parts or something first (I think it was the spark plugs). We gave him all the cash we had on us to go get those parts. To a complete stranger. In Miami. SO STUPID!!! Of course, he never came back.
8) Speaking of birds, Elvis once owned a peacock. It damaged his cars, so he gave it to the Memphis Zoo. In earlier days, it might have been dinner, for peacock was considered a medieval delicacy. What's the last poultry you prepared?
I don't remember the last actual 
meat
I cooked that was poultry, but do our own eggs from our own backyard chickens count? If so, then I had some before I went in the hospital.
Delicioso!
9)  Random question: You and a friend have dinner at a restaurant. Your friend left her wallet at home, so you pick up the entire tab of $62, including tip. A few weeks later, you two meet for lunch and when the bill comes, she puts down half. Do you remind her that she still owes you $31 from the last time you dined together?
I would have had that all sorted before we even got to the restaurant, so that it wouldn't be a problem!
That's it for now. Thanks for stopping by; have a great weekend!