Welcome back to my neck of the woods! Link up here if you want to play along today. BTW, I want to thank all of you for the thoughts and prayers for my husband - it's definitely appreciated! ♥
Let's get rolling...!
~*~*~*~*~
In honor of the Olympics starting, here are some winter-related questions stolen from Bogglesworld

1. Do you prefer winter or summer? Why?
I love them both, and will watch plenty over this next fortnight, but I prefer the Summer Olympics. Now that I have one daughter involved in Showjumping, and the other daughter in Fencing, it's fun to watch and see what they aspire to be like one day. And, my first love is gymnastics.
2. What are your favorite winter activities?
Really, I love anything that gets us out and exploring a new part of our home city or surrounding area that we haven't seen before.
3. Can you tell me about a time you went skiing or skating?
I haven't been skating in a long time, but I'm not bad at it.  As far as (downhill) skiing, I've never gone except for once, when my pro-ski sister took me to a tall hill and put me in her boots and skis, and sent me down a hill. I landed not far away, like this, and that was the end of that!
4. Have you ever made a snow angel?
Oh, yes! I still love making them!
5. Is your house cold?
I'm no judge; I'm always cold. It'll be 80ºF in here, and I'll still be shivering. Thankful for my heating pad right now!
6. Do you have a fireplace in your house?
Not this house, but we had on in Va Beach. I'm hoping when we eventually buy our next house, it'll be more spacious and have a fireplace.
7. What do you usually do to keep warm in the winter?
Stay under a thousand blankets when I have nowhere to go! This winter has been mild for us temperature-speaking, but as for me, illness has kept me out of commission for doing anything more fun than that!
8. Have you ever gone hiking in the snow?
Not since  high school. I'm not cut out for snow, I'm afraid.
9. Tell me about a snowball fight you had.
Again, not since high school. We used to have a ton of snow in Syracuse, so making snow forts and snowballs was a piece of cake. I don't remember any specific one, but there were lots!

10. Have you ever looked at a snowflake carefully?
Oh, yeah. I love looking at individual snowflakes. They're so beautiful.
11. Do you have a sled? Have you been sledding?
I haven't been sledding in years, but this was my favorite: when my father would pull the sled behind his truck and zoom around the neighborhood! I bought all three kids a sled for this winter, but we haven't had enough snow to use them yet! Bummer.
12. What do you usually do after a big snowfall?
You mean like this? Not much! We haven't gotten a lot of snow in years - and I'm not unhappy about that!
13. What's the best thing about winter?
Wearing cute layers!
14. What's the worst thing about winter?
Being cold. I abhor being cold! (And I'm always cold.)
15. Have you ever been in a blizzard?
I'll never forget being in the Syracuse Blizzard of '93. That solidified my decision to go as far away as I could for college: Miami!
16. Can you describe ice for me?
Often beautiful to look at, but cold and dangerously slippery - especially when wet
17. Have you ever slipped on ice and hurt yourself?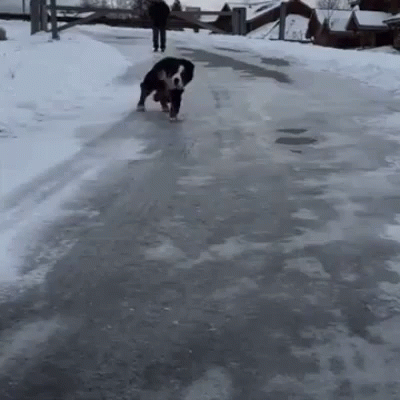 Every winter for ten years in Syracuse. Yep.
18.Have you ever had to shovel snow?
Every winter for ten years in Syracuse. Yep.
19. Will you be watching the Olympics?
I am right now!
20. If yes, what are your favorite events?
I love most of them, except hockey. I don't watch that.
~*~*~*~*~
Welp, that's it! Thanks for stopping by, you guys!
Fin.