Hi, everyone! I'm going to do this week's and last week's Sat9s together, so bear with me. I wasn't able to participate last week because I was again in the hospital with pneumonia, and I missed you guys! But I'll do the current week's edition first. Link up here if you want to play along this week!
~*~*~*~*~
Saturday 9: Easter Parade ("In Your Easter Bonnet") (1948)
Unfamiliar with this week's tune? Hear it here.
1) This song is about a special Easter hat to be worn with your "Sunday best." Will you be getting dressed up this weekend?
Throwback to Easter 2015 or 2016 in Miami, Florida - when I could still get away with dressing the kids like that! ;)
We'll probably dress up, but not too fancily. Our church is pretty casual, but I still want to look nice for this major holiday in our religion. No more matchy-matchy for the kids, though. Fifteen-year-old Jack would never wear a bowtie for me again, and forget about dresses on Sophia! I might see if we can cook up some fun duds from our awesome local thrift shop, ReStyle, on Friday or Saturday.
2) Judy Garland's partner in this movie was supposed to be Gene Kelly, but he was unavailable because he broke his ankle playing volleyball. Have you ever lost a big opportunity because of a medical issue?
A lot, actually. Most recently, while I was stuck in the hospital desperately wanting to be at Sophia's first Idaho showjumping entry, her dad was there taking care of everything for her. It broke my heart not being there for my kid. That's my job!! I cried a lot that day in the hospital, and I cried again tonight editing the pictures Rob took from it. 
3) Garland later confessed that, at first, she would have preferred Kelly because she knew him well and was intimidated by Fred Astaire. By the end of filming, she found she enjoyed Astaire a great deal. Can you think of a friend with whom you had a rocky relationship at the beginning?
Several! When my son Jack turned a year old, I joined a community of moms online at what we now affectionately call "p.com." I hit it off with a bunch of the moms right away, but with many others, of course, we rubbed each other the wrong way. Fast-forward 14 years, and I'm still friends with quite a number of moms in both camps on Facebook. And I've met a few in real life, too.
4) This song was inspired by New York City's Easter Parade. Does your community host a similar event?
I wish, just so I could have a good excuse to rock a kick-ass bonnet like this one! ;) But there are a number of Easter egg hunts to attend, and one is a night-time flashlight egg hunt geared just for the teenagers. Oh yeah, you know I'm dragging my three teens there!
5) The biggest chocolate Easter egg was made in Italy, measured 34 feet tall and weighed a staggering 15,000 lbs. Do you thinks it's possible to have too much chocolate?
Pre-gastric bypass nine years ago, I would have said "no way" to the idea of too much chocolate. Now, however, I have just gotten sick off eating a Nestlé and, well, also a Nestlé 100 Grand bar in quick succession. Was it worth it? Hard to say. Maybe not. But if it were one of the now-extinct Lindt Peanut Butter Lindor Truffles, I'd eat them by the fistful. Damn shame they discontinued those delicious confections. Yesterday, I discovered the Dove® Peanut Butter Eggs are a satisfying substitute. I ate the whole bag. Sorry, kids. At least I saved one more bag for their Easter baskets. And yes, I do still make Easter baskets for my teenagers. So? :p
6) Jelly beans are also popular this time of year. A 2013 poll tells us that red is by far the favorite jelly bean color, with yellow a distant second. Do you have a preference?
I have never, ever in my entire life been a fan of jelly beans. I do, however, enjoy the various flavor names of Jelly Belly® jelly beans!
And have you ever heard of the game BeanBoozled by Jelly Belly®? It's so funny: you divvy up a box of mystery jelly beans and then, long story short, when it's your turn to eat one, you don't know if it'll be yummy or a gross flavor! We've played it as a family twice. I think I actually sat it out both times to play shutterbug, but I remember one of the yucky flavors was "Dead Fish," and another was "Stinky Socks"!!! How nasty is that?! Ha. So funny. Would probably be a good drinking game, too... ;)
7) We've been talking a lot about sweets this morning. The only holiday that generates more candy sales is Halloween. When do you eat more candy: Easter or Halloween?
8) Easter is considered the season of rebirth. What makes you feel refreshed or rejuvenated?
A good nap. And nowadays, I take one nearly every day. Sometimes two. Occasionally three. Eating generally makes me tired. It's supremely annoying.
9)  This year, April Fool's Day happens to coincide with Easter Sunday. Do you expect to fall victim to any pranks this weekend?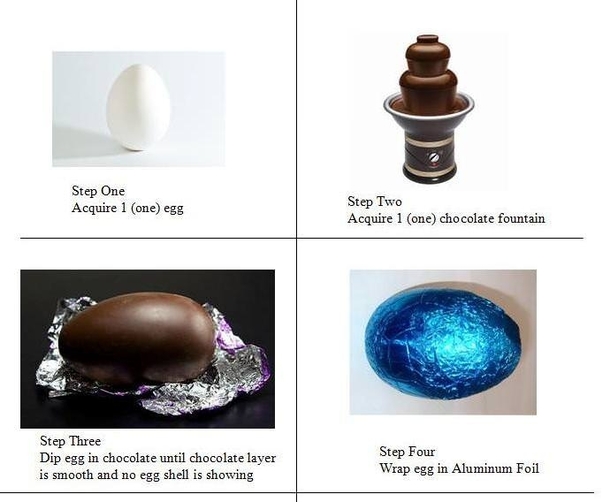 Probably. I have three naughty kiddos and an even naughtier husband, so I don't expect to get away from Sunday unscathed by pranks. I have, however, cooked up what I hope is a humorous scheme to be carried out by my two daughters. More on that after Sunday...!
And now, since I missed last week's fun due to being stuck in the f*****g hospital once again, I'm gonna do it now. And you will read it, and ye shall enjoy. The link is here if you're wanting to make a late entrance to that party with me, too.
Sweet Disaster (2016)
Unfamiliar with this week's song. Hear it here.

1) This video begins outside a convenience store with a sign advertising beer, produce, lotto and an ATM. Will you buy beer, produce or a lotto ticket this weekend? Will you visit an ATM?
I will be visiting an ATM this morning, or Saturday morning at the latest, for sure. I might buy some beer for Hubs' Easter basket (I'm making him one for the first time this year, because I'm fun, weird, and random like that). I'll definitely buy a ton of produce, since it's time for my monthly grocery shopping haul time, and being semi-vegetarian, produce is kinda required! Hubs likes lotto scratch-off tickets, so there may be some of that going on, too. Haven't decided yet.

2) As the video progresses, fountain drinks and donuts are consumed. When you stop for a snack during a road trip, what do you usually grab?
For me, there will definitely be a Diet Coke® involved. (If you're into these, have you tried the new special flavors yet? I've obviously had the regular kind, and I've also tried Twisted Mango and Zesty Blood Orange. They were yummy, and I don't normally like mango anything! I'm still getting around to the Ginger Lime and Feisty Cherry varieties. Anyway...) It may actually involve either a ginormous fountain Diet Coke, or if that's not available, about four 20-oz bottles of Diet Coke®. I sip constantly and don't like stopping every 20 minutes, y'know? As far as snacks go, that can vary widely for me but now that Sabra has those hummus and pretzel cups, I might get one of those and or a couple of mozzarella cheese sticks. That was a pretty involved answer, so I'll spare you what the other four members of Team Odette might get! (Except to say that for Jack, Pepperidge Farm® Cheddar Goldfish® crackers are a given.)

3) The lyrics reference "a river of champagne." When did you last enjoy a spot of the bubbly?
Well, I bought two bottles of champagne for Christmas, but I was in the hospital for that day. So then I decided we should have it on New Year's Eve instead, right? But I was back in the hospital for that day, too. Finally, on Take Three, we had our champagne on our 17th anniversary: January 2nd, 2018. Must have been in the cards! I think that was the last time I have imbibed in any way.

4) The end of the video features sci-fi/horror images. Is that a genre you enjoy? If not, what kind of books do you read most often?
That's a flat-out "no." I don't like either sci-fi very much or, especially horror. I loathe it. Jodi Picoult is my favorite author, but I'm behind on reading her books. Maybe I'll hit up the library this weekend and rent one I haven't read before. My mother-in-law turned me on to Jodi years ago (first-name basis because we're cool like that), and I'm so glad she did!

5) The trio that makes up The Dreamers are dyed-in-the-wool New Yorkers. If you could live in any city or village in the world, would you move or stay right where you are?
When I was in my late teens and early 20s, before I got married and became a mom, it was absolutely on my Bucket List to live in a chic Manhattan apartment for at least a year. That'll probably never happen now.  I don't know if I'd move from Boise without very good reason right now, but there are still plenty of cities I would want to visit for a lengthy run. Tokyo, Paris, Sydney, Prague... just a few names that come to mind. I love frequent changes of scenery!

6) The Dreamers describe themselves as "impractical."  What about you? Do you consider yourself practical or impractical?
I'm maybe an even mixture of both. And I'm a proud idealist, much more so than a realist. I'm an optimist by nature, rarely a pessimist except when my Bipolar Disorder leads me to a more depressed side (specifically, lately, when it comes to my health). But rose-colored glasses? I'll take all the pairs.

7) They also won't "listen to those who doubt" them. Sometimes we find the ones who doubt us most are ourselves. What about you? Are you confident, or do you suffer from self-doubt?
I've been very self-conscious my whole life. It's irritating. I've been in therapy for a number of years and still haven't found the key to building up my own confidence. Not that I'll give up; I'm just not there yet, frustratingly enough...



8) Do you often remember your dreams?
I remember certain dreams more than others; usually the recurrent ones stick with me. I often dream about flying; I have my whole life. Those are usually my favorite, except for the ones where I'm flying away from something to escape a scary situation. Often, though, I'll forget the dream but remember the impact on my mindset for the entire day.
 
9) Random question: Would you rather get $100 today, or $250 on this date a year from now?
Circumstances exist that lead me to go for the instant-gratification answer. Gimme the $100 bucks, por favor!
So, that was fun, and now I'm done. More later; I have so many posts I'm behind on and never get to for one reason or another. Tonight, though, I am determined!