Howdy! Welcome back, neighbors. ;) I'm so MAD at myself for getting hardly any blogging done when there has been plenty about which to blog, but... life and illness keep getting in the way. But not this time! I'm here to have fun and hope you'll stick around awhile...
~*~*~*~*~
Saturday 9: High Noon (1952)

Unfamiliar with this week's tune? Hear it here.

1) What will you be (or were you) doing at high noon on Saturday?
Well, there are choices! First, I haven't slept tonight, so I may actually be taking a snooze. Hoping that doesn't happen. Second, the weekly Farmer's Market meets downtown from 0900-1300, so I'm hoping to visit it for a little while to see who has what, even if I don't buy anything. There's a grilling event at Cabela's that we'll probably skip since Jack has to work at McDonald's tomorrow. And finally, the Boise HempFest is from 1000-2200 Saturday, and I'd love to check it out!

2) In this song, Tex Ritter sings he doesn't know what fate awaits him. How strong is your sense of intuition? Tell us about a time you knew what would happen before it occurred.
My sense of intuition is strong when I listen to it, and not my constant worries about everything. When I  first met my husband online, quite by accident, I thought to myself, "I'm going to marry that man." And two months later, we did just that!

3) This song was the theme of a hit movie western by the same name. It starred Gary Cooper as a small-town sheriff. When did you last interact with a member of law enforcement? 
Two months ago-ish. I have a lead foot when I'm driving. I had to go an hour away to another town for an oil change mystery shop. When I reached the town, I was still driving interstate speeds and not small town speed. Oops. An officer pulled me over and gently, politely asked me to please slow down in town, informing me of the speed limit and when and where it changed throughout my route. He was kind and not at all like all the rogue officers portrayed in the news lately. He then let me go. I thanked him and then sped off - just kidding!

4) Grace Kelly co-starred as the "fair-haired beauty" mentioned in this song. Four years later, she gave up films to become Her Serene Highness, Princess Grace of Monaco. Which job seems like more fun -- movie star or royal?
I think I'd enjoy the royal life more, maybe. It seems like there's an awful lot of protocol to learn! Maybe being an island princess would be right for me... Yeah, Princess Melania.
5) Though he cultivated a "just plain folk" persona, this week's featured artist, Tex Ritter, was really cosmopolitan and highly educated, earning a degree in economics from the University of Texas before going on to study pre-law at Northwestern. Do you think the "real you" is consistent with the image you convey?
I think I'm pretty honest about who I am. I'm an open book; I just can't hide the real me.

6) Tex Ritter was the father of Emmy-winning comedic actor, John Ritter. John is remembered fondly as the voice of Clifford, the Big Red Dog. Clifford appeals to children because he is "gentle, friendly, loyal, lovable and clumsy." Do any of those adjectives apply to you?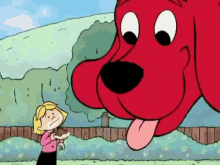 I would like to think they all do, but like all folks, I stumble sometimes and am not always all of those things. But those are definitely attributes I strive to portray.

7) Tex is also the grandfather of Jason Ritter, star of ABC-TV's Kevin (Probably) Saves the World. If you followed one of your grandparents into their line of work, what would you be doing?
I used to go to my grandpa's work with him, when he had to go in after hours for this or that, and admire all the giant factory equipment there. He was an industrial laundry facility installer. I didn't really understand it then, but now I know that he was so strong because of his job. That man was like steel! But sweet as they come.

8) In 1952, the year "High Noon" was popular, Stopette, the first antiperspirant deodorant spray, was introduced. Do you use a deodorant spray, stick or roll on?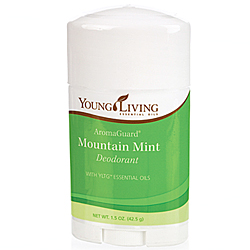 I use Young Living Mountain Mint (stick) Deodorant, because it's aluminum-free and therefore less dangerous to me and mine. It's not perfect (ie, the stick part starts falling out towards the end of the stick, which is annoying), but it works and is safe, lol. 

9) Random question: What's something you have always wanted to own, but never have?
Oh, it's still a pipe dream of ours to buy a boat and live aboard twelve months of the year. We're in our 40s now; it could still happen, right?
~*~*~*~*~
It's 0747 now; I started about five or six hours ago and kept falling asleep and walking up to do bits of blog before falling asleep again. Weird night, but fun post. Thanks, Sam! And thank you to all of you who have stopped by!
Fin.