I'm here this week! Woot! I had a 4-day migraine and didn't think I'd be back at all, but it finally broke this morning. Phew! On to business: Link up here if you'd like to play along with us this week!
~*~*~*~*~
1) Do you think you'd be a good writer? What kind of writer would you like to be (fiction, children's books, magazine, etc.)?

I plan to write novels and a few non-fiction books, but I can't seem to get over the hump of this chronic illness I've been lumped with in order to get much of it even started. Very frustrating to have it all going on in my head but not be able to put it down in writing. :\
2) I wish I had enough money to ________.
... help my college-bound kids go to the school of their choice(s) and then travel the world!

3) If you had to enter a competition for the "Most Uselessly Unique Talent," what would your talent be?
Uhhh, I guess that I can do this with my fingers, too? LOL

4) When it might hurt their feelings, how do you feel about telling your friends the truth?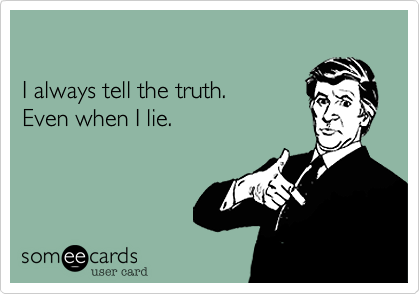 I get really shy about things like that. It's hard for me...

5) Peanut or plain?
I like both. I also like the almond ones, the peanut butter ones, and pretty much all but the weird, new flavored ones. Coffee M&Ms? No thanks!

6) Is there someone you would like to take your place in life for one day? Who and why?
Maybe my dad, and anyone else who doesn't understand what it is that I go through on a daily basis just to do the bare minimum of functioning, let alone actually accomplish things like schooling the kids, etc. But especially my dad. Then he can f- off. ;)

7) What do you think is the ugliest thing or event on Earth?
This kind of hypocrisy

8) What is your least favorite of your personality traits or quirks?
I like to plan and carefully lay out what we/I am going to do and when, how, etc. But then, sometimes I have this spontaneous, impulsive need to go 180º off-plan. Sometimes it has worked out really well; often, it has not.

9) I wish I could see ________ because _________.
My mother, because she was the most important person in my life for the 7½ years I was able to know her, and she has remained so since. And because I would love to just sit and relate to her, adult to adult, woman to woman, and see how she would be with my kids, my family... This Monday will mark 34 years since she left this Earth.

10) Tell us your favorite children's story.
I have this weird obsession with Rikki-Tikki-Tavi by Rudyard Kipling, ever since it was read to us in the library when I was 8 years old or so.
                           
11) What do you keep in the trunk of your car?
We have a minivan, so not a true "trunk," per se... but in the back we keep car stuff and... my hated wheelchair. I don't use it as much as I probably should, because I hate having to use it and not being able to walk. It's a thorn in my side.

12) Describe your perfect, rainy afternoon.
Rainy days are made for napping - and looking for rainbows near the end; this is key. I was born for finding rainbows! If I'm up to it, I'll be cooking an Instagram-worthy meal (yeah, I'm into that, so?). Reading a book. That's about it.

13) Tell us about your favorite way to get lost in a simple activity — running, chopping vegetables, folding laundry, whatever. What's it like when you're in "the zone"?
I try to stay out of "the zone" these days, because I get in that trance state, which leads to me falling asleep very quickly. If I'm not completely alert, I could put myself and maybe others in some danger. Seriously, the thought of being "in the zone" while chopping vegetables scares the shit out of me right now. My poor fingers!

14) What parts of nature do you like best?
All of nature is stunningly beautiful to me. All of it. I think right now I'm digging on waterfalls, though. We'll have to find the closest doable hike for one near Boise soon!

15) What's the kindest act you have ever seen done (either to/by you or another)?
Practicing Random Acts of Kindness and Senseless Acts of Beauty = something I have made a priority ever since this mind-state became known to me in grade school. I don't like to call attention to those I have done, so I will mention one done to me. When we lived in Miami, and we were in the poorest state we've ever found ourselves, right after Rob retired from the Navy and then his brain tumor issues started. Neither of us had jobs, and his disability stuff hadn't kicked in; his retirement pension paid our rent and not much more, so thankfully at least we weren't homeless! Anyway, I'd taken enough money (so I thought) to walk to the store for some groceries for the next few days, and I had both of my daughters with me. Naturally, I had coupons for everything I possibly could, 'cause that's how I roll. I get to the checkout, everything is rung up, and the coupons are taken off, but I ended up several dollars short. I was trying to count out a bunch of change to see what I could cover. The very patient, older lady behind me took out her wallet and said to both the cashier and me, "Hey, I've been in this situation before. Don't worry; I'll cover it. Just pay it forward." She paid for the whole thing. I cried all the way home out of gratitude. And fortunately, I can say I have been able to pay it forward and forward and forward. ♥
~*~*~*~*~
Thanks for stopping by!
Fin.