Heyyy! The Nanny! This used to be one of my favorite shows from the '90s. I still know most of the theme song. My favorite lyrics are toward the end: ♪ ♫ "She had style! She had flair! She was there! That's how she became... The Nannyyyyy!" ♫ ♪
Glad to have y'all back again this week. Link up here if you're playing along today!
~*~*~*~*~
Saturday 9: The Nanny (1993)

Unfamiliar with this week's tune? Hear it here.

1) This week's song is the theme from a sitcom that originally aired from 1993 to 1999. Were you a fan?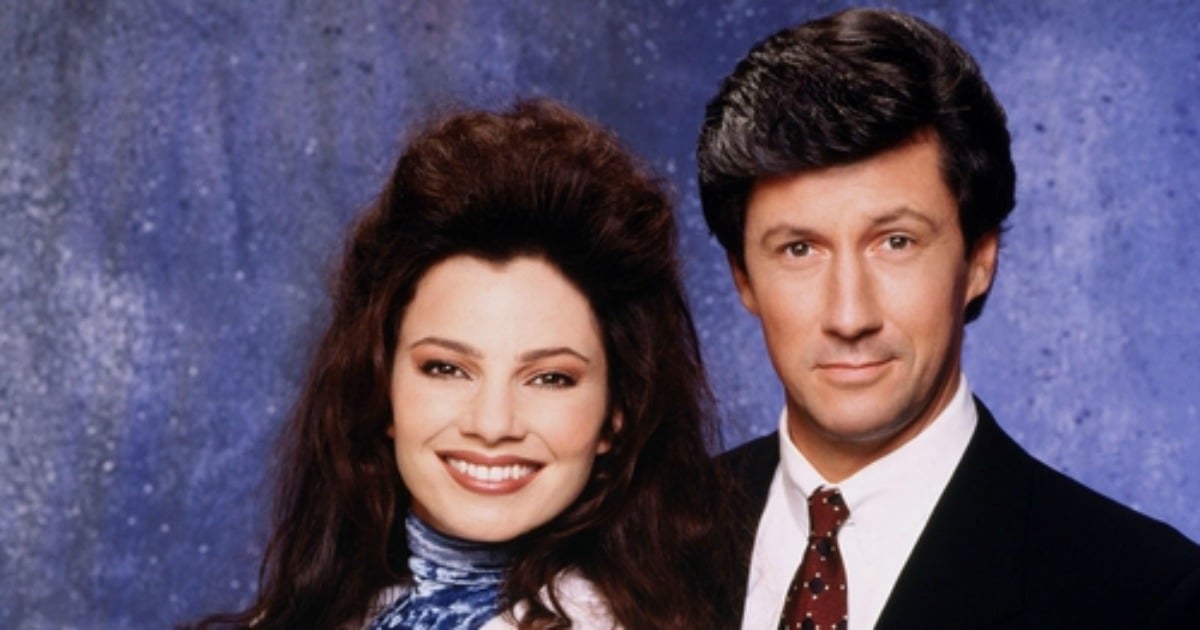 Oh, yes. I watched it all the time. And I had a huge crush on Mr. Sheffield!

2) The song tells us that Fran once worked in a bridal shop. Have you ever worked in a retail setting?
Oh, yes. Besides working for a number of years in three or four different successful grocery store chains, along with a stint at a gas station (which sucked), I was the dive shop manager for the dive operation on Key Biscayne, Florida, where I received my Open Water SCUBA certification. I did it all. 

3) The kids in the Sheffield household appreciate their nanny's "joie de vivre," which is defined as "exuberant enjoyment of life." Are you feeling joie de vivre this morning? 
I'm trying, I'm really trying, but I do have this agonizing tooth pain for which I'm on painkillers and antibiotics. I want them to just pull that eff-er! Hell, pull 'em all and give me dentures! I'm down with it! ;)

4) "The Nanny" is the colorful one, the one who wears red when everyone else wears tan. What color do you think you look best in?
I definitely feel like I look best in RED, but I think BLACK is my color, too. But I wear all kinds of colors, because life is too short for me to wear bland clothing. :P
5) The TV show, The Nanny, was the brainchild of actress Fran Drescher. She got the idea while visiting an old friend in London. Her friend's pre-teen daughter enjoyed having Fran as a confidante and shopping buddy. Do you enjoy shopping as a leisure activity? Or would you prefer to just dash into a store, grab what you need, and get out and go home?
I prefer to dash and go, but if I have the money to spend, I don't mind browsing a little. I don't want to be in there looking around all day or anything: BORING!
6) The friend Fran was visiting in London was Twiggy, who was the world's most famous model in the 1960s. Name another famous model.
Ms. Tyra Banks, for one, is quite lovely to behold.

7) The Nanny: The Complete Series is available on DVD on Amazon. It consists of 19 discs and takes 55 hours to watch, start to finish. What TV show have you recently binge watched?
I'm kind of going back and forth between two shows that I'm binge-watching:
The always-hilarious Bob's Burgers, and:
Cake Wars, which, if nothing else, serves to remind me how much talent and skill I did not possess during my stint as a cake shoppe owner! And it makes me hungry for cake. ;)

8) The Nanny theme was sung by Liz Callaway. Her father, the late John Callaway, was a long-time Chicago newscaster. Have you, or has a loved one, ever been on TV?
Yeah, my daugher Chloë has been on a number of things on TV, most notably an episode of A Haunting, which you can rent to watch on Amazon.com if you wish. ;) She's been in lots of other things, and she could probably "hit it big," but she's decided she no longer wants to act.

9) Random question -- Which of these adjectives comes closest to describing you: sexy, sophisticated or down-to-earth?
In the past, I'd have liked to have said "sexy," but I no longer feel that fits. Definitely not sophisticated. I guess that leaves down-to-earth for me! I think I am pretty approachable...
~*~*~*~*~
Thanks for a fun meme, Crazy Sam!


Fin.
P.S. We have a small GoFundMe account, wherein we are trying to raise the funds for the courses and material supplies for my younger artist daughter, Sophia, for this coming homeschool year. We need just $300 more to purchase everything that's left, including the courses. More information can be found here:
https://www.gofundme.com/ArtEducationSupplies
OR, the Amazon Wish List for the supplies can be found here:
https://www.amazon.com/gp/registry/giftlist/2O3KE65XHFJTJ
So if you have a look at either, we'd be grateful if you could either donate or share with your followers. Thank you!!