Hey there, you! Here I am, trying to write this post for the fourth time, so give me some props for sticktoitiveness, heh? The junction where the power cord meets my laptop is worn, and I've got about eleventy pieces of medical tape holding that baby in for me. Just don't sneeze or anything, or all hope is gone.
Anyway.
Link up here if you want to play along this week!
~*~*~*~*~
Saturday 9: So Into You (1977)

Unfamiliar with this week's tune? Hear it here. 

1) The singer says that he noticed the lady in question as soon as she walked into the room. Tell us about someone who made a powerful first impression on you.
Chris, the guy who did Chloë's Harry Potter tattoo in August wearing full makeup, was definitely an interesting fella. I'm pretty sure we saw him in fierce drag at Boise Pride Festival in June - I may even have a picture of him! On Thursday, Chloë's tattoo had to be touched up, and it seemed to be more painful this go-'round. Chris suggested I play some music through his bluetooth speaker to distract her, so I put on one of her favorites. There they were, the two of them, he frowning in concentration and she frowning in pain, when suddenly both their faces lit up and started singing songs from the Hamilton soundtrack. It was kind of epic.

2) He sings that he's so into her, he can't think about other, more mundane things. Do you find you get easily distracted from your daily tasks? Or do you enjoy seeing your everyday chores through completion?

I mean, as with this little vest I knitted awhile back, I'm definitely a little bit of both. Okay, a lot of both. I have both startitis and finishitis. My problem isn't motivation; it's giving myself permission to rest.

3) The band took their name from Georgia's biggest city. Have you ever been to Atlanta?
I've both flown through and driven through Atlanta, but I've never really stayed in Atlanta.

4) The Atlanta Rhythm Section once played the White House. President Carter's son, Chip, was a big fan and invited them to play at his 28th birthday party. How did you celebrate your last birthday?
Since Rob's birthday is at the very end of August, and Chloë's and mine are at the beginning of September, we're still celebrating our "birthday season" as MIL used to say. You see, there's this huge list of freebies and goodies for birthday boys and girls of all ages, and I love printing out the coupons, or screenshooting them on my phone, and making a big many-page list of all the businesses to hip up for a free piece of cheesecake, or doughnut, or whatever. Also, since some lovely individual stole my old "Co-exist" sticker off our car, Rob bought me this newer and better one for my 42nd. I love it!

5) Studio One, where the band made all their recordings, was torn down and replaced by a parking lot. Can you think of a structure that you missed, after it met with a wrecking ball?
Hm. Maybe not so much a wrecking ball as, y'know, whatever kind of equipment they use to raise all those forests for "development."

6) This song hit #7 on the US pop charts. 7 is the number most often chosen as "a lucky number." How about you? Do you have a lucky number?
I do. It's 64. I picked that when I was, like, still a toddler - I swear. Very young anyway. And I love it all these years later: It's a perfect square, made up of 16x4 - also perfect squares. Love that.

7) Today the Atlanta Rhythm Section reunites with to play at classic rock concerts. What oldies band would you love to see again?
I'm not sure about a band, but I would give my left arm to see Eric Clapton in concert!
 
8) In 1977, the star of NBC's Chico and the Man, Freddie Prinze, took his own life. Is there a celebrity death you found shocking?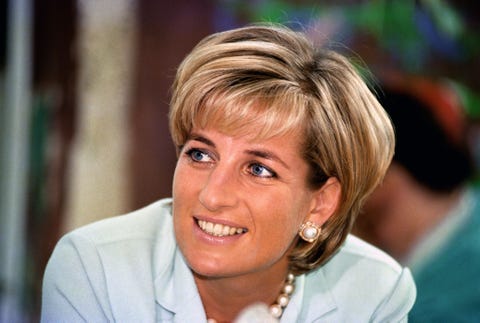 Kind of all of them. I have this weird relationship with the concepts of finite and infinite, especially as regards to life. The one death that really upset me the most, though, was that of Princess Diana in 1997. 

9) Random question: What word do you always misspell?
Independence - I always want to spell it -dance at the end.
~*~*~*~*~
A fun one! Thanks, Crazy Sam! ;)
Fin.