Hey, folks, welcome back! I'm going "basic bitch" by, yes, writing this post in Comic Sans. I'm just in the mood for it. Live and let live.
My grandmother used to tell me, when I'd forgotten to call or write her a thank you note or similar, "The road to hell is paved with good intentions." I think of my grandmother telling me that every time I fail to do something that I had truly meant to do. In this case, my road to hell comes courtesy of my failing to post midweek instead of just doing Saturday 9 and Sunday Stealing on the weekends.
I try; I really do try, but life gets so busy in the middle of the week. We're chock-full of doctor appointments every weekday, I swear, so when it comes to that and trying to get all of our homeschool lessons in for the day, I'm exhausted at the end of it. 
But I'm not giving up. It's important to me to document my kids' lives, and I'm failing miserably. Giving up has never been an option for me, though, so watch this space.
In the meantime, link up here if you'd like to play along today!
~*~*~*~*~
Saturday 9: Unbreak My Heart (1996)

Unfamiliar with this week's tune? Hear it here.

1) Songs like this are enduringly popular in part because each of us has had our heart broken. Give us the name of a heartbreaker from your own life.
Michael, the first black man I dated and my first fiancé. That's a very long story, though. I don't even know whether he's still alive. It's quite possible he's not.

2) Toni Braxton sings that "nights are so unkind." What did you do last night?
I don't even really remember last night, because I went from busy to snoring in half a second, but the night before that, I rented us Jurassic World: Fallen Kingdom from Amazon Prime. I saw approximately the first 14 minutes of it before, again, I passed out exhausted.

3) While this song has Toni singing the blues, in real life her love life is happier. Now aged 50, she's engaged and has been sporting a diamond on her left hand. Do you believe that a bride is ever too old to have a big wedding?
No! Of course not. If a couple want to have a big wedding, and they can afford it, then they should do whatever they want. There aren't any rules on that, are there?

4) Growing up, Toni Braxton's parents severely restricted how much TV their children could watch each day. Ironically, today Toni and her sisters participate in a reality TV show on the WE-TV network, so TV cameras are a big part of their daily adult lives. What TV show do you try not to miss?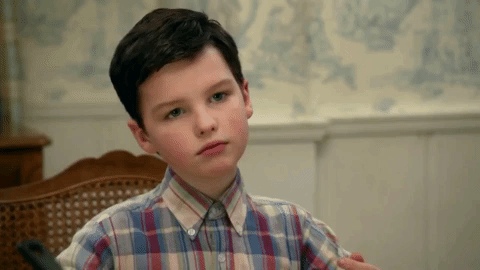 There are three shows that my family all gather around to watch together, come hell or high water: (1) Jeopardy! (2) The Big Bang Theory (3) Young Sheldon (that Iain Armitage is incredible in this role!!!); however, we are quickly adding (4) Bob's Burgers and (5) Fixer Upper to our must-see-TV repertoire.

5) She is prone to dry skin and applies Kiehl's Hand Salve to her hands and arms throughout the day. Tell us about a product you're brand loyal to.
I'm kind of a product whore when it comes to trying new brands all the time, but that's probably because of a combination of: (1) couponing for the best deals, no matter the brand; (2) mystery shopping and therefore getting to try a plethora of new-to-me brands; and (3) blog- or follower-related campaigns to which I'm invited, so I get to try new things all the time. However - and I suppose this isn't the sort of thing you meant - I am pretty choosy when it comes to my technology. Both of my DSLR cameras have been Nikons; I would choose an HP over any other computer/printer/other peripheral any day of the week; and I lurve my Samsung Galaxy phones abundantly much. ;) 
I suppose if there were an opposite thing to "loyalty," that would be how I approach the Dyson brand... Dyson. Ugh. It's awful.

6) Toni admits to being "a bit of a germaphobe," and always maintains a supply of hand sanitizer and wipes. What is always on your shopping list?
Toilet paper. With three teenagers and, well, me, we go through our Cottonelle like water. It's a little absurd.

7) While she is not shy about her body, and has worn revealing outfits on the red carpet, Toni Braxton refused a 2011 offer from Hugh Hefner and Playboy to pose nude. What's the last thing you said "no" to?
I don't say 'no' very often.  I guess I said no on Friday when my physical therapist's office called to say she had two openings yesterday, but with my shoulders, hips, knees, and ankles constantly dislocating, I declined making another appointment. I've just frankly been in too much pain to even shower for a few days. 

8) In 1996, the year this song was popular, Mattel introduced a Star Trek Barbie and Ken set. Have you ever fantasized about space travel? 
Oh, yes. For as long as I can remember, as a kid, I frequently dreamed about both having the ability to fly, soaring through the skies and in and out of buildings and other obstacles, as well as going into outer space and visiting the Moon, Mars, Jupiter, Saturn, and even beyond. Here I am, decades later, and I can still say I have those dreams. I'd give anything!!

9) Random question -- Would you (or did you) invite an ex to your wedding?

No I did not, and no, I don't believe I would. Hm, I don't know now. One of my exes, Faris, invited me to his wedding, and I went - with Hubs and nine-month-old Chloë. But then again, his bride was one of my very best friends, Lisa, so I would have gone no matter whom she married. And Faris and I get along just fine these days.
~*~*~*~*~
Fun questions once again this week, Sam! Thanks for keeping us entertained(ing)!
Fin.