G'day! We're flipping things Down Under today to see how the other half lives. Pandora of Australia wrote us 'Mericans a list of questions - checked amongst her friends for accuracy - to see what we'd be able to answer. Now, I have never been to Australia (though it's on the top of my Bucket List, we never made it during our time living on Guam) - but Hubs has! So I might test him, too. 
Link up here if you'd like to play along with us today!
~*~*~*~*~
Where do you land on the subject of vegemite? What is the optimum butter/vegemite ratio? Do you also eat Promite or Marmite or do you see these yeast spreads as something akin to treason?

I have no idea, technically, what exactly vegemite is, but I do know that it doesn't sound like something I want to eat. You mix it with BUTTER?!!! I've never heard of Promite, but Hubs has heard of Marmite, which he thinks is British. Either way, can I say "no thanks" to all?!!


2. Who was your favourite Prime Minister of the last ten years? (There have been five – choose wisely)

Neither Hubs nor I know any of them. Um.... Justin Trudeau? 


3.  Are you a Monarchist or a Republican? Why?

Well, Hubs is an American Republican, but I don't think that's your sort. And I like reading about the English royals in People magazine, but I don't think that qualifies me as a Monarchist. Hell, I don't know!

4.  What do you think of our current head of state?

Malcolm Turnbull? I have no real impression of him right now, other than that I don't think he cares much for our "President" Donald Trump, and neither do I, so, you know... "The enemy of my enemy is my friend."
5.  What are your feelings on compulsory voting?

Do Australians have to vote? I think it's a good idea. I definitely wish more Americans felt obligated to vote. Not nearly enough do; many of whom I know personally, and I actually feel like it's kind of pathetic.

6.  What is your favourite footy food?

Hubs says they call soccer/football "footy," so hmm. I have no idea what is served at a footy match. Beer and pretzels? LOL (Just please no vegemite on them.)


7.   Your Nana is having her 80th catered for by the CWA. What CWA standards are you looking forward to at the spread? The Victoria Sponge? Yoyos? Asparagus Rolls? Brandy Snaps?

Both Hubs and I agree that our answer is, "Ummm... What the fuck?"




8.  What do you do on ANZAC Day?

Hubs says ANZAC Day is Australia and New Zealand's equivalent of either Veteran's Day or Memorial Day; he can't remember. So we're not sure what to do, other than honor and remember Aussie and Kiwi war heroes. ♥


9.  Discuss the merits of budgie smugglers.

Hahaha! We thought it was people who steal tropical birds, but then I Google Imaged a search and... no. That is not it at all. LMAO!


10. What is outside your back door? Gumboots or thongs?

Hubs immediately says, "Thongs!" because your weather is usually nice and sunny, and you wear flip-flops a lot. Gumboots are for cold, wet weather. Was he right??




11. As a kid you were given 20 cents for pick and mix. What will be in your bag? Teeth? Spearmint leaves? Gobstoppers? Freckles?

Uhhh, teeth? WTH? I pick Freckles. I love those little nonpareil-covered chocolate drops. Mmmm.


12.  Redbacks or Huntsmen?

Hubs says they're both spiders, like your version of Black Widows and the other, ?  Do we have to pick either? No, thank you!


13.   The Mullet. Discuss.

If your Mullet is the same version as our Mullet (the hairstyle), then Hubs and I both agree it has no redeeming qualities. Just no.


14.   Kath or Kim?

I get that it looks to be a TV show of some sort, but since I really haven't seen it yet, I reserve the right to decide later.


15.   Cricket – which code do you follow? Why? Do you think that 20/20 games are sacrilege?
I don't follow either code. I don't know a whole lot about cricket, but I do know that Rajesh Koothrappali of The Big Bang Theory is a huge fan. Doesn't that count for anything?

16.   Football. Which code do you follow? Do you have an opinion about Collingwood or Essendon?

Dude. I don't watch American Football, other than occasionally following my own alma mater, the U. of Miami Hurricanes. Or American Soccer. Or the rest of the world's football. So I pass on this question.


17.   Do you agree that the lyrics to Khe Sahn should be on the citizenship test? Do you know the words to Khe Sahn?

This appears to be an Anti-Vietnam War song, and so... ah! I don't know! Maybe?

18. What is your favourite public holiday? If you're in Victoria, which do you prefer? The day off before the AFL Grand Final or Melbourne Cup Day?

Given that my favorite American holiday is Independence Day on July 4th each year, I think maybe my favourite Australian holiday would be Australian Day on February 26th. What do we do?


19.   What do you do at Christmas? Ham sandwich on the beach? Seafood and salad next to the pool? Endure a full English roast with all the trimmings when the thermometer is pushing 35 degrees centigrade outside?

Can I do seafood and salad on the beach? I think that would be my favourite!


20.   Ford or Holden?

I have no idea.


21.   What is the best Australian invention ever? (And yes, the Hills Hoist can be mentioned)

The boomerang! 


22.   Describe the following:

Fairy bread - It looks interesting. And pretty. I see it can be made with Nutella. Can I try that?


   

Lamingtons - Oooh, these look really yummy, too! But can they be made with Nutella? ;)

Chiko rolls - Mmm. As long as they're like our spring rolls and made without meat, I'm in. No meat for me, please. Or Nutella.

Snot blocks - Well now, that's descriptive! But it looks really delicious. Can we change the name?
 
23.   What are the following traditional items found in all Australian homes?

Dead horse - It took some searching, but apparently this means ketchup.
Hills Hoist - This is a rotary clothes dryer. I want one!
A slab - I'm not sure. Everything looks like it is the foundation on which the house is built, but that seems too obvious. What is it really?
A ute - A utility vehicle, like a truck
 
24.   Who is your all time Australian hero?
Can I pick Crocodile Dundee? No? But he's so hot! Okay, let me go look around. Wait, no. I pick Steve Irwin, because I am a biologist. Not many of us get killed in the line of duty.
25.   Translate the following: "Strewth! Nev was going flat out like a lizard drinking. But he had a nana nap and he's raring. Told him to get here pronto by not to miss the gate cos it's impossible to chuck a u-ey for miles. Told him to bring a slab. We'll have a barby. The kiddies can have snags. Joe the Pom will moan about everything. Jeez, he's a bastard. Yeah…nah… no flies on him."

Uh, something about Nev was drinking a lot and then slept it off and is now raring to go again. So he's supposed to come over right away... but I don't have a clue what "chuck a u-ey for miles" means. He's supposed to bring a slab - of meat, then? Not the house foundation? LOL - so we can have a barbecue. The kids can have some sort of thing to eat or drink, I don't know, and Joe will bitch and complain no matter what. Am I close?

26.   What is your favourite Australian holiday spot?

Well, the reason visiting Australia is on the top of my Bucket List is because I want to dive the Great Barrier Reef. Can I pick that? (I feel like there are so many rules and I might be breaking all of them today!)


27.   Do you eat the coat of arms?
Like, the kangaroo and the emu? No, I would not eat those!
28.   You are stuck in a lift with the following: Karl Stefanovic, Peter Dutton and Alan Jones. Who do you kill last?

Why do I have to kill people just because we are stuck in an elevator?! I'm not killing anyone!


29.   What is the NBN?

That appears to be Australia's broadband network.


30.   "Where

 the bloody hell are you?" Discuss.

I'm right here on my bloody couch. Is there more to it than that?


31. Complete the following sayings.

    Am I ever going to see your face again? ..................................................
    You're terrible, ...........................!
    Coupla days, ...............................

I honestly have no ideas.



32. Potato scallops or potato cakes?

They both look pretty similar in the Google Image search, so I'm not sure what the difference is other than I WANT both - right now!!


33. Provide three uses for cane toads.
Really, there are uses for an abundance of toxic amphibians? I have no idea what those might be.
34. If you give a politician a koala to cuddle, what is the likely outcome?

Well, first of all, y'all are weird. And amusing. This is the strangest questionnaire I've ever done. It's legal in Queensland to cuddle a koala, as well as the Taronga Zoo in Sydney. I don't understand what any of that has to do with politicians, though.

35. Bagpipes are perfectly at home in rock songs. Discuss.

I love bagpiping! Great idea.


36. What is a Tim Tam Slam?
Oooh! I've actually read about this one! I know that it involves those yummy chocolate cookies - no, "biscuits," (which we can now get here at Target, yay!) and drinking up your coffee through them. This link describes it really well. I think I need to do this before the year is out.

37. If I ask for a FruChoc, where am I from? What are FruChocs?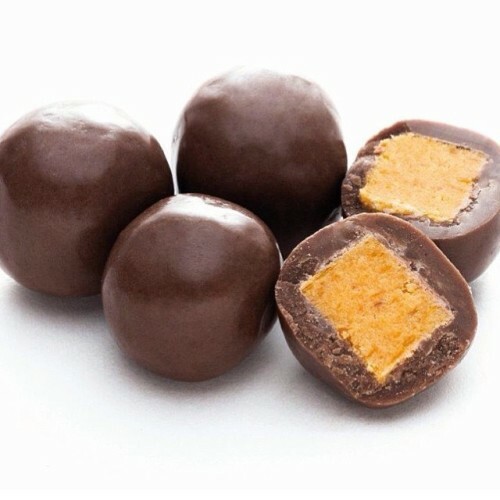 They're these little chocolate balls with apricot or peach (or both?) in the center. They sound good; send me some!
~*~*~*~*~
Well, that was one of the most interesting filler-outers I've done in a long time, although I now feel like I need a lot more education on the subject of other cultures!
Thanks for the fun, Bev and Pandora!
Fin.