Howdy, folks! I missed the super amazing fun times this past weekend because I'm having a bunch of anaphylactic episodes due to what my immunologist termed a "full-blown autoimmune assault." So that's fun. I did an undercover assignment for several hours with my younger daughter, Sophia, and reacted there. And everywhere, pretty much. It's not awesome - especially because I missed you guys!
So I'm trying to get these two in under the radar. While eating delicious fruit salad. And watching a marathon of Bob's Burgers with Sophie, Jack, and Hubs. Funny stuff. Do you watch it? Why not?!!
Here goes Saturday 9:
~*~*~*~*~
Saturday 9: Winter Wonderland (1968)
Unfamiliar with this week's tune? Hear it here.

Welcome to the last Saturday 9 of 2018! Thanks for a great year, everyone.
1) This is an unconventional take on an old familiar song. Over the holidays, do you prefer traditional carols? Or do you like to mix it up with with more contemporary fare?
I like to mix it up. Along with old favorites, I love the song "Santa Tell Me" by Ariana Grande along with pretty much everything by the Pentatonix.
2) Now that Christmas is behind us, are you enjoying a relaxing week? Or do you have socializing/celebrating/chores to do?
I think most of the socializing and celebrating is behind us, other than having fun times tonight with the family. I did want us to go downtown here in Boise, where instead of a ball - I shit you not - they drop a potato. A damn potato! But we're all sick, so I think we may end up just staying home and watching it on the local NBC affiliate tonight. Bummer. Also tomorrow, I wanted us to go up to Bogus Basin, where the ski resort is near us, for all kinds of New Year's Day festivities, but the two older kids have to work, which would be no fun.
3) Winter is a time for cocooning. What book or movie did you enjoy in 2018 that you would recommend to your fellow Saturday 9-ers?
I really enjoyed the movie 

Dumplin'

with Danielle MacDonald. We've been watching a lot of movies on Netflix and Amazon Prime Video lately, but I think that may have been my favourite.
4) Looking back on the past year, what was one of your happiest moments?
Two things: On April 16th, Hubs had surgery for prostate cancer. His recovery was fraught, and I hated every minute of it for him. He ended up having another major surgery and more hospital stays. As for myself, I had surgery on May 22nd, and it was supposed to be far more major than it ended up being. I was honestly scared for my life and, if that ended up being not in jeopardy, then I was scared of being in even more pain than the endless amount I've been suffering for more than 3½ years. In the end, my surgeon decided to close me up early and save the rest of the surgery for another day. So I can honestly say, in 2018, my happiest moment was waking up alive and well, and being still here to torment the rest of Team Odette!
5) What was the smartest thing you did all this past year?
I persevered! It's worth it.
6) As 2018 comes to a close, what are you most grateful for?
♥ Smiles, joy and happiness from my loved ones ♥
7) This week's featured artist is Herb Alpert. Because of the style he popularized and the name of his band, people assume he's Hispanic. Yet his parents were Jewish immigrants from Romania. What's something we'd be surprised to learn about you?
🤦‍♀️

I dunno anymore; everyone knows everything about me!

🤦‍♀️
Maybe that I've been varying levels of vegan/vegetarian since August 1995, and as of about a week ago, all five members are now onboard with giving veganism a good go! Why? Get on Netflix or some other streaming service and watch 

What The Health?

and 

Cowspiracy

, and that'll explain a great deal.
8) He performed an instrumental version of "The Star Spangled Banner" at Super Bowl XXII. How did your favorite sports teams do in 2018?
Oh, God. My Miami 'Canes were a disaster! They were up against Wisconsin in a rematch from last year at the Pinstripe Bowl four days ago, and we got totally trounced 35-3. What an embarrassment! Hopefully new head coach Manny Diaz can turn things around for the 2019 program.
9) Random question: When did you last check your social media feed?
I just checked my Instagram notifications a few minutes ago. I'm on it now more than Facebook, although I suppose now that they're both owned by the same people, it doesn't much matter? No, really, I like the quick-speed format of Insta much more, I think.
That was fun. Thanks, Crazy Sam! I'm going to go right into yesterday's Sunday Stealing now, so go take a quick walk around your house or the block or something as an intermission. Then link up here if you want to play along with me and the rest of the thieves, albeit belatedly! ;)
 1. Are flowers a nice gift to give someone?
They are if they're a bouquet from Bouqs, like these beautiful calla lilies! I love Bouqs.

☺
2. Do you wear any jewelry?
Yeah, and I like to change it around frequently. I really love Pandora rings (That's why I bought a bunch of inexpensive costume jewelry on eBay recently. I just got this new ring today, and I love it! Except it's scratchy...
3. Have you ever lain in a field of flowers?
I have, but it's been ages, so here's a photo from our April 2015 visit to the Chihuly exhibit at the Fairchild Garden in Miami.
4. Do you like tea?
I like bubble tea. Other tea is okay, as long as it's both caffeinated and flavored. Absolutely no iced tea for me, though!
5. What would you do with a million dollars?
a. Get a good financial advisor and invest wisely, living off the interest as much as possible. b. Buy us a beautiful, elaborate, multi-roomed house like the ones I've been dreaming about my whole life. c. Set up a grantor's trust, so that the kids don't have to struggle any more than we already have and any more than what's necessary for them not to lose their work ethics. and d. Take Hubs on a whirlwind tour of the world, retracing our steps for the last 18 years (our anniversary is on Wednesday!), including here to La Calle Ramblas (with lots of beautiful architecture by Joan Miró) in gorgeous Barcelona, Catalonia, Spain. e. And the whole time, I'd have The Barenaked Ladies serenade us with one of our courtship songs, "If I Had a Million Dollars"!
6. What word do you have trouble saying?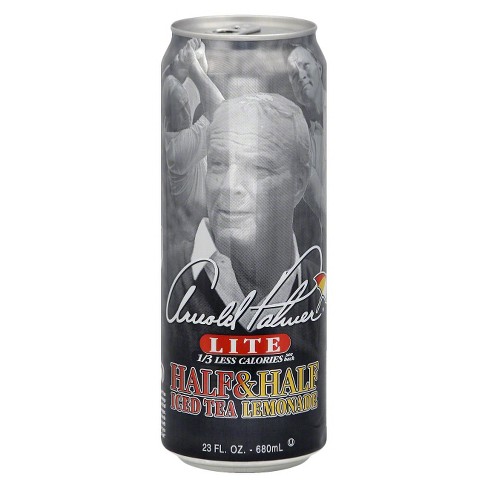 Many, many things, but since this is one of Hubs' favorite drinks, I have to attempt to say it a lot: Arnold Palmer. I fail each and every time.
7. Favorite fairytale?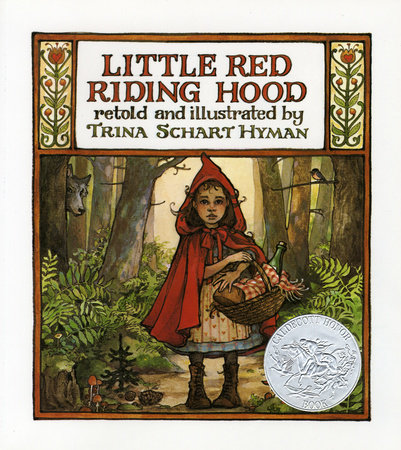 Maybe Little Red Riding Hood, since I have fond memories of my sister and I planning out our skit of it, making props, and then acting it out in front of our grandparents and some of their friends and neighbors.
8. Do you sleep with stuffed animals?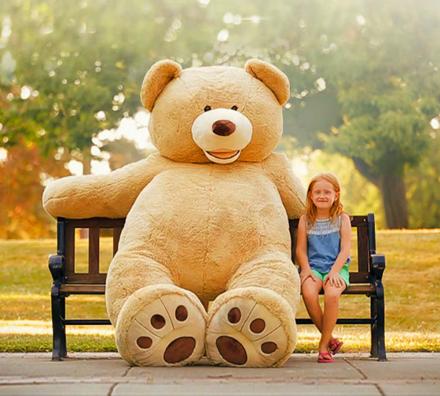 Yes, I sleep with the huge teddy bear Hubs gave me when he gave me my engagement ring.
9. Do you prefer the city or the country?
I am definitely a big city girl at heart!
10. Are you a big fan of makeup?
I used to be, but nowadays I usually keep it simple and just wear mascara and maybe some lip gloss.
11. Favorite drink?
Hands-down, it's Diet Coke! (And for my grandpa, it was "Coke on the rocks!"
12. What's the longest amount of time you've stayed awake?
Several days in a row, once Chloë was out of the NICU. Even when she'd sleep, I had awful insomnia. Man, those were some miserable days for me! (Aside from the beautiful new baby girl, natch.)
13. Have you ever traveled outside of your country?
Beautiful Talofofo Falls on Guam
Yes, many times, but the one I'm most yearning to return to at this point in time isn't even technically outside the United States.
I love Spring! It's my second favorite season after Summer. Especially when all the tulips come in around Idaho.
15. Lipstick or lip gloss?
I'll wear lipstick (like my Young Living ones) on the odd occasion, lip gloss (like the lighted mirror-containing one at the back of the picture above) slightly more frequently, but mostly lip balm.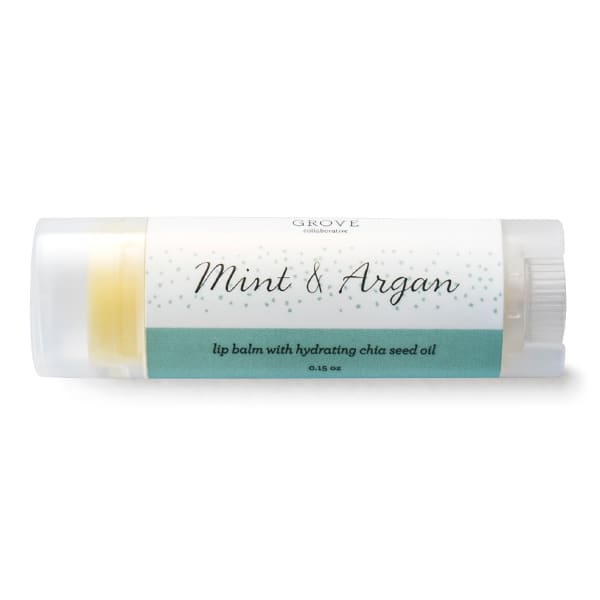 All the blues in the sea...
17. Do you like to decorate?
I do! My tastes run eclectic and colorful as hell, like here, which is certainly not for everybody!
18. Do you ever go barefoot when you're outside?
I love being barefoot! Especially when we're at the beach... nothing like it!
19. Are aliens real?
How the hell should I know?!
20. Does your zodiac sign fit your personality?
I don't really buy into astrology as anything more than entertainment. I find bits of myself in all 12 signs of the zodiac - and some of all the Chinese ones, too. But I do often see a lot of myself in the Virgo horoscope, like above.
21.Favorite sea animal?
I think right now, at this moment in time, it's the Tasselled Wobbegong, Eucrossorhinus dasypogon. Cool looking, right?
22. Are you a nice person?
I try very, very hard to be. I don't always succeed, but I keep trying!
23. Favorite word?
FUCK! (hee.)
24. Night or day?
Oh, I am a total night owl. Also, science has found that we night owls are: more creative; more intelligent; more productive; and, more successful. However, we are also more likely to be single and die early.
25. What would make you happy right now?
It would thrill the shite out of me if I stopped having allergic reactions to every single thing. I mean it: everything. Every food I eat. Being too hot. Being too cold. Medications. And things are moving quickly in the wrong direction. So yeah, for 2019, which in this time zone (MST) starts in 04:12, I would really like for at least that aspect of my poor health to turn around. I just can't do it anymore!!!
So it's almost 8 PM, and I guess I better figure out the plan for New Year's Eve! Kinda late for that, but meh! Not feeling it this year.
So, Happy New Year 2019, y'all!!!