Hey, hey, what do ya say? I posted Saturday 9 and Sunday Stealing last week, but I was so late - by a few days - that I didn't get any reads. *sniff, sniff* So if I'm being repetitive it's because I didn't think anyone read it the first time! Heh.
But here we are again, so link up here to play along with the S9ers for this week!
~*~*~*~*~
Saturday 9: You Make Me Feel Brand New (1974)
 
Unfamiliar with this week's tune? Hear it here.


Welcome to the first Saturday 9 of 2019!

1) As 2019 kicks off, what are your hopes for the brand new year?
Well, now that everyone has joined me in veganism, I'm finding it difficult to please all their palates. As a result, there is a lot of grumbling every day about there being "nothing to eat." Completely untrue, but I'm trying! So my hope for 2019 is that, one day at a time, they'll stick it out and give veganism a real shot. Everyone should, IMNSHO.
2) Just because an item isn't brand new doesn't mean it isn't valuable. Have you scored any fabulous finds at a secondhand store or website?
I love thrifting! We've gotten two couches, the desk next to me, and tons of clothing for the whole family at the thrift store down the road, ReStyle. But this bathing suit, which I really needed for my physical therapy in the pool, was from ThredUp. I got lots of clothes for the kids and me there recently for a steal. Secondhand is the way to go!

3) This song is sung by The Stylistics, a group from Philadelphia. Have you ever been to Philly?
Yeah, several times. The first time was with my grandparents in probably 1981 or 1982? They took me to see the liberty bell, and I remember being really bothered by that crack and why they didn't just fix it or get another one - and my grandma having a hearty laugh over that! And I also marveled at the fact that there were hot pretzel and hot dog vendors on the streets, just like in Manhattan. Who knew?
4) This song was co-written by Thom Bell, a Philadelphia-based musician/producer who was born in Kingston, Jamaica. The average daily temp in Kingston in January is 87ºF. Do you have plans to get away this winter and go somewhere warm?
Goddddddd, I wish!! I was just looking through the photos from when we first moved to Miami in March 2013, reminiscing, maybe getting a little melancholy... I would love to go somewhere tropical and warm. Chloë is going to Guatemala this summer, and though it's not what we Americans consider an exotic getaway, I've gotta admit I'm a bit jealous!
5) The Stylistics took their choreography very seriously. As you can see from the video, they even carefully synchronized their hand movements. Do you use your hands much when you talk?
Yeah, pretty much. Sophia definitely gets her theatrical nature from her mother!
6) The lyrics tell us that the singer is grateful for a friend who will walk with him along a path that "sometimes bends." Looking back on 2018, tell us about a time that life's path took a bend you didn't quite expect.
Oh, the chickens. We had our first flock of 11 in 2017, and these were the beautiful eggs they were laying by early 2018. By summer, all but Athena were slaughtered, probably by a skunk. By September, a predator-proof (well, as much as one can get, I guess) was built in the backyard, and 21 day-old chicks were delivered from a hatchery in Iowa. Now they're all rehomed, and we are vegans. It's all just freakin' weird, man.
7) In 1974, when this song was popular, Chicago's Sears Tower opened and was for years the world's tallest building. Its elevators can carry you to the 103rd floor in approximately a minute. When were you last on an elevator?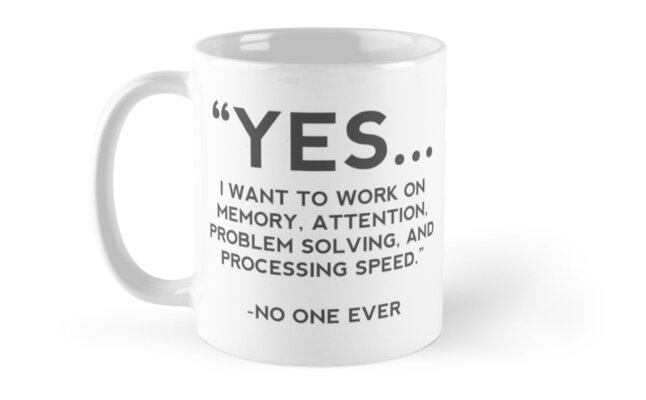 I was on an elevator this past Friday, when Chloë accompanied me to my Speech Pathology appointment. I'm having a bunch of problems with... well, all the stuff on that mug, basically, and getting my thoughts to transform into sensible words and sentences, so I'm there to get some speech therapy to help with it. Gotta admit, I'm kind of anxious about it!

8) Also in 1974, the 55 mph speed limit was imposed nationwide. When you drive, are you careful to stay within the speed limit? Or do you have a lead foot?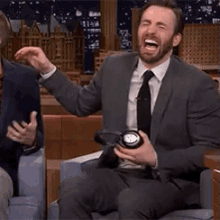 Girl, I got two speeding tickets in 2018 alone! Both were on the same stretch of the same 35 MPH zone. I was probably going at least 60 MPH both times! I think I probably schedule some shit to do that requires us to go East on I-84, just so I can hit the 80 MPH zone and ... go 90+ MPH!
9) Random question -- It's time to pose for your Saturday 9 yearbook picture. Will you show us your right profile, your left profile, or will you look directly into the camera?
Well, these are from a couple weeks ago now, since it's 0538 right now and I haven't showered yet... so it appears I would be showing you my left! I think that's my "good side," as if I have such a thing. I know that because the nostril piercing is barely visible, and that's on my right. ;)
~*~*~*~*~
Ooh, I liked this quizzy! Thanks Gal, er, Crazy Sam!
Have a great 2019, y'all. Seriously, I mean it.
Fin.