Good morning, y'all! Yeah, I know it's Friday, but it's a busy weekend coming, so I want to make sure I get 'er done. And I think I'll be going in for a root canal later this morning 😫, so who knows how I'll be feeling tomorrow (Saturday)?
Link up here to join us, won'tcha?
~*~*~*~*~*~
Saturday 9: Waiting for a Star to Fall (1988)

Unfamiliar with this week's tune? Hear it here.

1) "Waiting for a Star to Fall" was literally inspired by a falling star. The singing/songwriting duo of Boy Meets Girl was at a big, outdoor concert and could have sworn they saw a falling star in the night sky. Have you ever seen a falling star?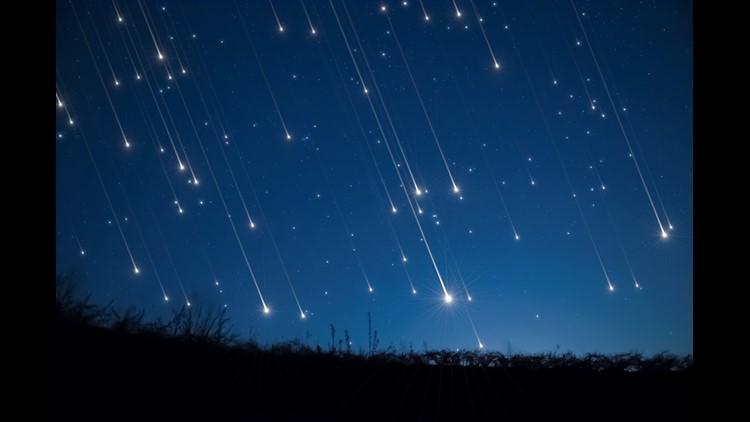 I've seen a meteor shower or two, but it never gets old to me. Still on my astronomical bucket list, though: seeing the Northern Lights. Just... oooooh.

2) They offered this song to Whitney Houston, who declined to record it. Whitney did have hits with two other songs they wrote: "I Wanna Dance with Somebody" and "How Will I Know?" What's your favorite Whitney song?
Probably "Greatest Love of All." I know every word.
3) Boy Meets Girl were George and Shannon, a husband-and-wife team originally from Seattle, Washington. In 2016, Seattle was named America's most "bike-friendly city." Do you own a bike?
No, not currently. I won this Levi's Schwinn bike a few years back, but I gave it to my son, Jack. He's got a new bicycle now, a Mongoose dirt bike, and pretty much trashed the one I gave him. So I'm cycless. I'd really like a touring bike with a basket, though.
Or a Vespa. A chartreuse or a turquoise Vespa. Yeah.

4) George and Shannon met for the first time at a wedding. She was a guest, he was in the band. Think of the last wedding present you bought. Was it from the bride and groom's registry?
Yes, it was. But I do not remember what it was, exactly, so here is a picture of a beautiful bouquet that I want from The Bouqs. They're soooooo prettttyyyyyy, she said, breathlessly. Ahh.

5) In 1988, when this song was popular, 98% of American homes had a TV set. Today, that figure has dipped to 96%, presumably because Millennials are watching more content online. What's the last video you watched online?
I've been on a Queen kick lately, so I was watching their Live Aid performance last night. Gah. Freddie Mercury. Such a damn shame.

6) In 1988 saw the introduction of one of the most memorable slogans of all time: "Just Do It." Without looking it up, do you know what brand "Just Do It" promotes?
I haven't looked it up, but... I guess the concept to me means to go after what you want. Aim high. Achieve. Be fearless.

7) In 1988, Sonny Bono went from entertainer to Republican politician when he was elected Mayor of Palm Springs. Have you ever met the mayor of your town?
David Bieter is the mayor of Boise. I had to look him up. So, no.

8) Michael Douglas took home the Oscar in 1988 for his portrayal of Gordon Gekko in the movie Wall Street. The American Film Institute named Gekko one of the "top movie villains of all time." Do you think bad guys are as interesting as good guys?
I used to think so, but no, not anymore I don't. I think it show much more depth of character to know how easily one could slip into "bad boy" behavior and yet still choose to be the good guy. I find that depth much more attractive. Now. ;)
9) Random question: Have you ever seen a photo of yourself naked? (Baby pictures don't count.)
Yes. It's a horrid sight! I try very hard not to see such things.
~*~*~*~*~*~
So now I must try to find an emergency dentist who can see me today, because apparently my own dentist's office is closed on Fridays. That's actually pretty common around here. I hate that.
Wish me luck. Toodles.
Fin.