Hey there, hi there, ho there! I'm comin' at ya from the bustling (heh) town of Pocatello, Idaho, where I'm staying in a Travelodge with my youngest child, 14-year-old Sophia. There's some kind of mariachi swing band playing loudly from the saloon at the other end of this corridor, and it's severely distracting. So if I bust into Spanish halfway through this post, you'll know why.
Link up here if you'd like to play along with us this weekend!
~*~*~*~*~
Saturday 9: Every Time You Go Away (1985)

Unfamiliar with this week's tune? Hear it here.

1) This song is about separation. Who is the last person you said goodbye (or maybe just "so long") to?
Well, that would be Sophia, I guess. I tried doing this meme from the hotel room, on my phone, and that was an exercise in frustration. We've got to get up around 5 AM - which means, really, for me that I'm not going to bed at all - so I said good-bye and goodnight. Hopefully she'll get some rest.

2) This week's featured artist, Paul Young, was a gifted athlete during his school days and briefly played professional football (aka soccer). Sam enjoys playing tennis, though her serve doesn't give Serena Williams anything to worry about. What's something you enjoy doing, even if you don't excel?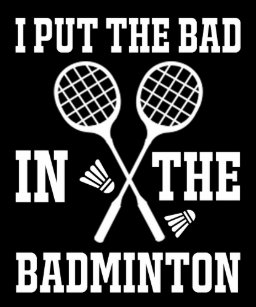 I love playing badminton, but I haven't done it in ages upon ages!

3) Mr. Young and his wife Stacy were married for 31 years, until her death in 2018. What do you think is the key to a happy marriage?
Good communication!

4) Paul Young's performance of this hit song was one of the highlights of the July 1985 Live Aid Concert. This international benefit raised more than $100 million to alleviate hunger in Ethiopia. Tell us about a charity you support.
Have y'all heard of Global Citizen? You should join! It's totally FREE. For the cost of your time and maybe some clicks, you can support causes like: Female Empowerment, Global Health Initiatives, Environmental Conservation, Fighting World Poverty, World Hunger, the Clean Water problem, and so much more. Just sign up here, and you'll be on your way! You even earn points for completing these actions, and you can use those points for things like entering concerts. I've won two pairs of tickets to two concerts before! The last one was Metallica in November in Boise, and I sent Hubs and our son Jack. Very cool program.

5) This song was written by Daryl Hall, of Hall and Oates. What's your favorite Hall and Oates song?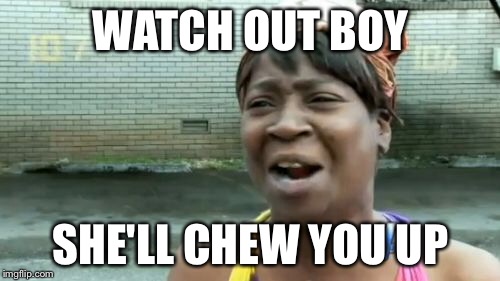 Maneater!

6) In 1985, when this song was popular, the New Coke was unsuccessfully introduced. What's the last beverage you drank?
I'm drinking the Kroger/Fred Meyer version of a Diet Coke right now. I think Hubs packed, like, three dozen cans in the cooler for this trip, and I'll probably still run out. :/
7) In 1985, the New York Stock Exchange had to close because of Hurricane Gloria. Has a hurricane shared your name? (Find a list of recent/upcoming storm names here.)
Melanie? Not to my knowledge... although I've lived through my fair share of storms. To wit, here are some: Blizzard of '93 (Syracuse, NY); Tropical Storm Gordon (in Miami); Hurricane... George or Henry or something, or both (St. Petersburg, FL), Supertyphoon Pongsona (on Guam); Hurricanes Isabel, Sandy, & Irene (all in Virginia Beach)... and much more big weather when we lived back in Miami again. We may have looooong winters here in Idaho, but they are pretty mild, speaking solely of precipitation.

8) 1985 was the year that the Titanic wreckage was discovered. There have been at least 11 movies and TV shows about the fatal voyage. Have you seen any of them?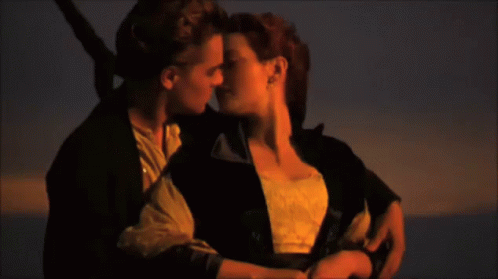 Yes, the Leo DiCaprio and Kate Winslet version of Titanic came out the Fall after I graduated college. I finally saw it when my excellent friend Shana came down to Miami from New York to visit me over winter break, and we took my roommate Jasper with us to go see it in Coconut Grove's CocoWalk. (Y'all from Miami know the place.) Great movie. I've seen it several more times since then.

9) Random question: Would you rather own and run a coffee shop or a shoe store? Why?

I'd rather run the coffee shop. I wouldn't want to be touching peoples' gnarly, stinky feet all day!! Eww.
~*~*~*~*~
Welp. Better go check up on Sophie to make sure she got some sleep - and maybe try, myself!
Fin.