Howdy! Welcome, welcome. I'm watching the weather news right now, and it's frightening. Time for a little levity: Sunday Stealing! Link up here if you'd like to play along with Bev and the rest of us this holiday weekend!
~*~*~*~*~
What Did You Have For Lunch?
Fruit Punch-flavored G2 Gatorade... laced with Miralax 😉
☼

Do You Dance In The Car?
Hell yeah... and it goes a lot like that, Jackie Chan and all.
☼

Favourite Animal?
Always a tough one for me as I like all - no, most - animals. I'm partial to sharks (particularly mako) and elephants (particularly African).
☼

Do You Watch The Olympics?
Ohh yessssss!
☼

What Time Do You Usually Go To Bed?
What's this bed you speak of?
☼

Are You Wearing Makeup Right Now?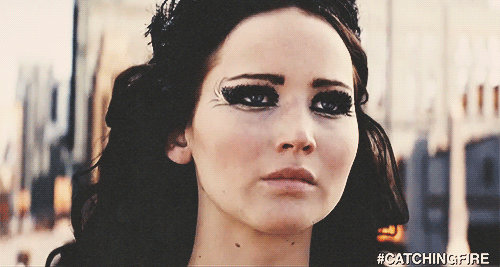 Only if you count what's leftover from yesterday... 
☼

Do You Prefer To Swim In A Pool Or The Ocean?
Definitely the ocean... I want to go to there!
☼

What Was The Last Thing You Ate?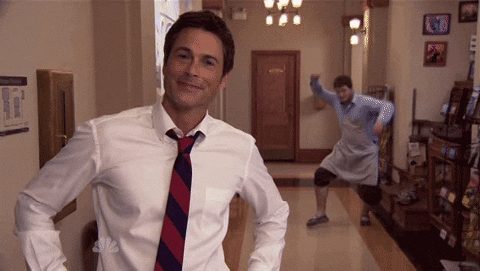 Well, there is no GIF for chewable vitamins... ;)
☼

Bottled Water Or Tap Water?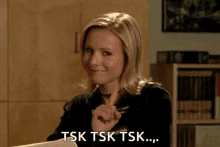 I don't even like the idea of bottled water... I'll drink tap if I have to, but I usually need to put some lemon or something in it to keep it down.
☼

What Makes You Happy?

Seeing my family happy makes me happy.
☼
Did You Like Swinging As A Child? Do You Still Get Excited When You See A Swing Set?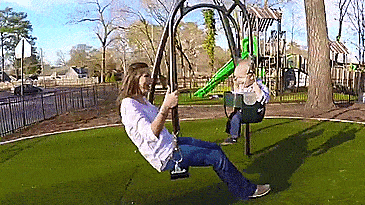 Heck yes - to both! If I'm at a park, and there are swings available, I'm getting on one.
☼

Do You Work Better With Or Without Music?
Definitely WITH
☼

Do You Make Your Bed In The Morning?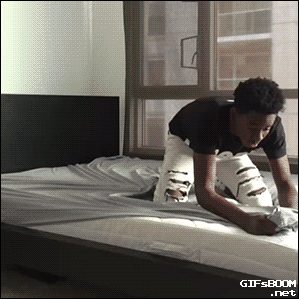 Rarely anymore. We have a low low low platform bed, and my body just hates it down there!
☼

Do You Like Your Music Loud?
Usually, yes!
☼

Do You Fear Thunder & Lightning?
Nah, not as an adult. I enjoy it.
~*~*~*~*~
Oh! I thought I had lots more to go, but I copied/pasted the quiz twice. Silly.
Thanks for stopping by! Have a happy holiday if you're celebrating!
Fin.