Happy Father's Day weekend, y'all! Things are going well here in the new house, and Hubs took the girls to Boise Pride both yesterday and today, and we had a sleepover last night, and we have lots of fun gifts for my main squeeze tomorrow, and... <pant, pant, pant> we have Chloë's high school graduation tomorrow afternoon! No one is coming so we decided to forgo the party and, as usual, have it just be the five of us. That's fine...
Link up here if you want to join the rest of us Saturday 9ers (yes, it's late and probably well after dark for some of you already!)...
~*~*~*~*~
Saturday 9: I Learned from You (2007)
... Because it's Father's Day weekend.
Unfamiliar with this week's tune? Hear it here.
☼
1) This song is a duet by the father/daughter team, Miley and Billy Ray Cyrus. Is your family musically inclined?
Partially; my sister, parents, daughters, and I can/could all sing well. My grandfather used to sing in church a lot, and he sang at my sister's wedding, too (I'd forgotten that!). My husband... can not carry a tune in a bucket.
2) This song is about life lessons. Who has been a major influence on your life?
OMG, that's hilarious. Umm, I couldn't limit that down to just a handful of people if I tried! So I'm going to say that I've been influenced by everyone I've known, people I've only heard about but don't know personally, and everyone else in the entire world.
3) Miley's given name is "Destiny." Her nickname as a baby was "Smiley," which is where Miley came from. What's something that can always be depended upon to make you smile?
This child. Sophia, now 14, has been making us burst out laughing her entire life.
4) Miley's father, country singer Billy Ray Cyrus, has 5 children in addition to Miley (6 in all). Are you the oldest, the middle or the youngest sibling? Or are you an only child?
I was the youngest of 2/3/4/5, depending on how you want to slice that cake.
5) Sam's own father often traveled for business, and always remembered to bring her the little complimentary soaps, shampoos or body lotion he got from the hotel. Tell us about an inexpensive but treasured souvenir from a trip you've taken.
I get a shot glass from everywhere I go. But I rarely use them.
6) Back when Sam was in high school, it was her father who gave her driving lessons. Are you patient when teaching someone something new?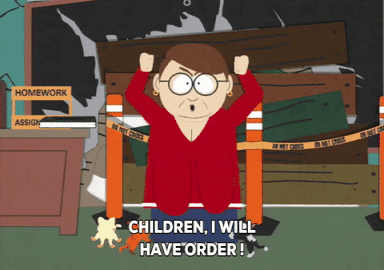 It really depends on both subject and student.
7) Sam's father is easy to buy for: every year he wants a new pair of loafers, so every year for Father's Day she gives him a DSW gift card. Is there anyone on your gift list that you find it easy to buy for?
Penny loafers? I generally find it easy to shop for those in my immediately family and super-hard for anyone who doesn't live with me!
8) For family barbecues, Sam's dad dons his "Kiss the Chef" apron and mans the Weber. What's the last thing you cooked on the grill?
I generally don't like grilled food, but I enjoy making meals en papillote from time to time. I used to do that a lot years ago, when we first got married. SO easy!
9) Sam's father satisfies his afternoon sugar craving with an almost endless stream of Butter Rum Lifesavers. When you crave a snack, do you usually reach for something sweet or salty?
Oh, it varies for me from hour to hour. ;) Sometimes I want something totally junky; other times, it's gotta be a banana or something. Doesn't it vary for everyone? I just had Chloë bring me home a Caramello after craving one for days. It was disappointing. Don't you hate that?!
That was fun; thanks, Sam! Hopefully I'll be much more prompt when it comes to Sunday Stealing! ;)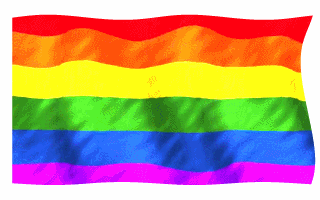 Cheers, y'all.