Welcome, welcome, my friends. I'm comin' at you from our new home in Mountain Home, Idaho. I hadn't actually been to our house before we closed on Monday, and I'm happily surprised to find that it's even better than I had imagined it would be. Hubs and the realtor checked it out in person, but the kiddos and I had only seen all the pictures and specs online. So I have to say to the Hubs, well done, dearest. Well done.
Link up here if you'd like to play along with us today!
~*~*~*~*~
Saturday 9: I'm Moving On (1965)
 
Unfamiliar with this week's tune? Hear it here.
(I personally hadn't heard it before, but I'm listening to it right now on YouTube. I did already know the flipside, "It Had to Be You" - although, admittedly, I did not know who already sang the original from my high school's vocal jazz group.)

1) In this song, Chyvonne Scott sings that she's sick of her lover's "conniving." Tell us about a time you felt deceived. (It doesn't have to involve romance.)
Growing up, my oldest (step)sister, "M," and I were pretty close. We were the M&Ms, etc. We were both pretty brutally (mostly emotionally, but not just) by my stepmother - her mother, although she didn't get anything like that from my dad. We stuck together; she was four years older and often took a protective role toward me. So when we were both being yelled at for something completely inane - likely something we didn't even do - she filpped o 

2) She realizes it's time to move on to another love. What's your favorite love song? Is it about a relationship that's running smoothly? Or is it like "I'm Moving On," about an unhappy love affair?
I don't know about favorites, but I love "Groovy Kind of Love" by Phil Collins (that version, anyway). It's a beautiful song, and also, he sings it in the exact key that hits the sweet spot (or the "pocket," as they say) for almost my entire vocal range. That's hard to do.

3) Though Chyvonne Scott enjoyed only limited success as a recording artist, she was very popular in New York clubs. When did you most recently listen to music performed live?
Well, I'll tell you what: On Tuesday night (three nights ago), Sophia and I were supposed to go to the NKOTB: Mixtape Tour in Boise. However, because of the shenanigans of moving, we missed it completely. I tried to give our tickets away at least, but it was so last-minute, we weren't able to do that, either, and they went to waste. And yes, I was a sourpuss the rest of the night. And then...
... I won tickets to the Train/Goo Goo Dolls concert in Ridgefield, Washington, for Saturday night. We toyed with the idea of actually going, but the traveling expenses were just not there after buying the house. At least though, I was able to find takers for those tickets. So the last concert I attended was Taylor Swift's 1989 concert in Miami, when Chloë was 14 (she's 17 now). There was always live music - usually salsa or merengue - breaking out somewhere in Miami, so I don't know if you want that as my answer. If so, that. ;)

4) In 2017, this song appeared on a Samsung commercial that poked fun at rival iPhone. Is your cell phone an Apple or Android? How did you choose your phone?
Sometime when we lived in Miami, Hubs and I switched from the iPhone to the Samsung Galaxy. That was probably in 2014. I didn't know what I really wanted, but I knew that there were features the iPhone didn't have, which limited my ability to perform some functions I wanted to do that I felt should have been easy. I basically walked into the AT&T store and said, "I have an iPhone, but I'm thinking of switching to Android. Tell me what I really want and convince me to get it." I walked out with the Galaxy and loved it thoroughly; Hubs played with mine awhile and soon went into AT&T himself to trade in his iDevice for Samsung. We haven't looked back.

5) Chyvonne is an unusual name. In 1965, when this song was first released, the most popular baby names in the US were Michael and Lisa. Do you have any Michaels or Lisas in your life?
Several of each; the first two that came to mind were my BFF Lisa, whom I've known for 31 years, and my brother-in-law Michael, whom I've known even longer.

6) Also in 1965, Winston Churchill died. In researching this week's Sat. 9, Sam discovered a Churchill quote that's new to her: "I am always ready to learn although I do not always like being taught." Share something interesting that you recently learned.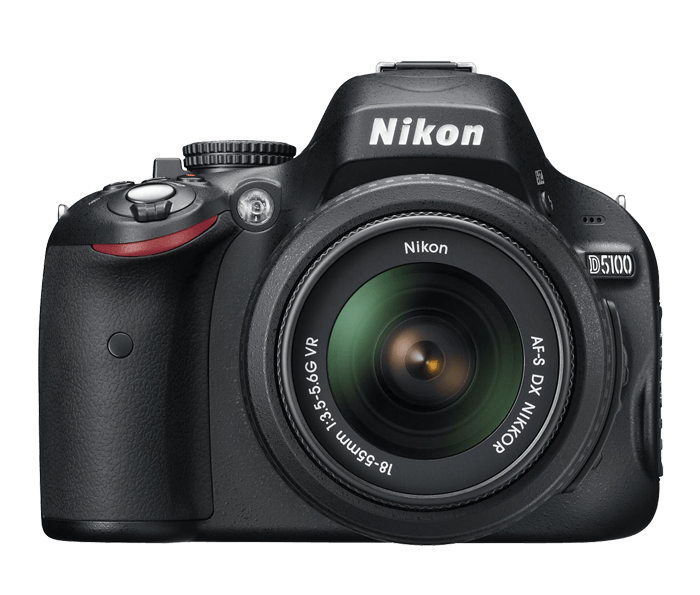 Hmm. I definitely strive to learn something new every day - and I usually do - but often I forget what that thing was when on the spot. Something recent but not today? When we lived in Portsmouth, Virginia, our house was broken into and my Nikon DSLR was stolen. I was devastated. In Miami, probably in 2014, I was able to get a new Nikon DSLR. However, I didn't know that I still had the adapter that meant all the older lenses I had, which weren't stolen, could actually fit on the new one. I'd been trying for years until Hubs picked it up and played with all of it! Sheesh.

7) In 1965, one of the most successful movies ever made, The Sound of Music, was released. Have you ever seen it?
Only about a billion times! ♥

8) Lava lamps were already popular in England and Brussels, but in 1965 they were introduced in the US. Do you think lava lamps are cool? 
Hell yeah! I had a red one, but it must've gotten left behind in some move or other. Now I want another!

9) Random question -- You have to buy something very personal that you find embarrassing. Would you rather pay cash for it, so your identity would be unknown but you'd have to face the cashier? Or order it online, where you could avoid looking anyone in the eye, but you have to share your name and address?

Duh! I'd definitely order it online. I'm soooo shy IRL. However, I have done some very embarrassing purchases in person, and I didn't die. I thought I might. I order everything I can online, though. I don't care about sharing that info at all.
~*~*~*~*~
Fun one, Ms. Sam! I nearly forgot it was the weekend, so y'all are welcome that I remembered and graced you with my presence.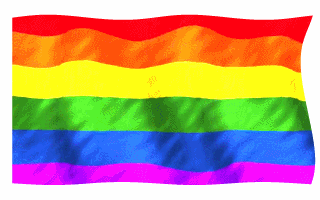 Love yas!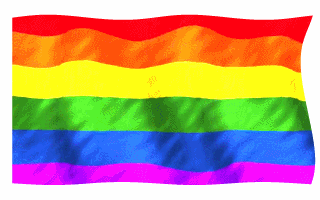 Fin.