Hey, Saturday 9 fam.  Welcome back. I'm suffering from exhaustion right now and am trying to rally and be chipper, so we'll see. Seeing the Three's Company gang helped; that was my faaaaaaavorite show back in the original airing days! Super happy to see this feature.
Link up here if you'd like to play along with us this weekend!
~*~*~*~*~
Saturday 9: "Come and Knock on Our Door" (1976)

Unfamiliar with this week's tune? Hear it here.
 
1) This week's song was the theme to Three's Company, a sitcom that ran for eight seasons. Were you a fan?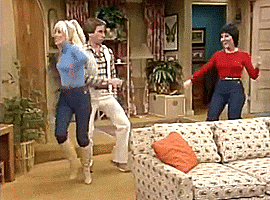 Definitely!! Especially John Ritter and Chrissy's chemistry. This show and Dukes of Hazzard were my whole televisional existence as a kid.
 
2) The Three's Company theme was composed by Joe Raposo, who also wrote the theme to Sesame Street. Can you recall any of the lyrics to the Sesame Street song?
Can you tell me how to get, how to get to Sesame Street? I even named my pet rat in fifth grade, who had similar coloration, "Barkley" after this SS doggo.

3) The lyrics to this song invite you to "come and knock on our door." What's the last door you knocked on (or the most recent doorbell your rang)?
Gosh... Other than knocking on my kids' bedroom doors when they're shut, I can't remember the last time I rang a bell or knocked on someone's door. Huh. It's really been ages.

4) Three's Company was about three roommates who live together platonically, sharing a two bedroom apartment. Tell us about a roommate who shared your living quarters.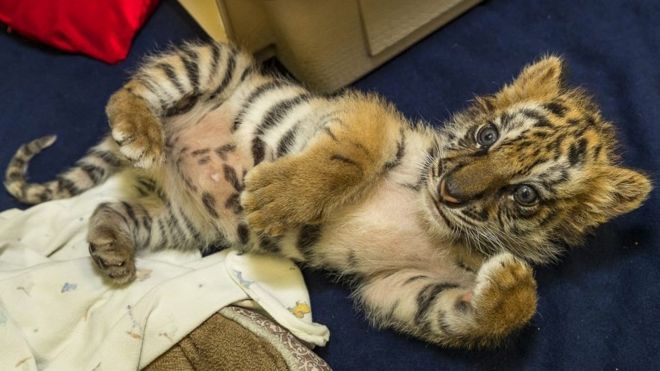 Speaking of Janet, I'll tell you about my roommate Janet. When I moved to St. Pete, FL, from Miami, she was my roommate. Janet was about a decade older than I was and was a wildlife ranger who intercepted animals illegally smuggled into the United States. She had a lot of interesting stories! One time, someone smuggled in a hippo. Yes. A freaking hippo.

5) Each of the roommates has a profession: Jack is a cook, Chrissy is a secretary (aka administrative assistant) and Janet is a florist. When did you last buy flowers?
I can't remember. Earlier this year. But these, here, are the gorgeous tulips my kids gave me for this year's Mother's Day. Trader Joe's has great flowers for great prices!

6) They often meet their neighbor, Larry, at a nearby bar called The Regal Beagle. What's the name of the establishment where you most recently enjoyed an adult beverage? 
I don't drink very often anymore, although I have had a few wine coolers at home lately. Or at least, a sip here and a sip there. In February, my friend Becca from Becca's Backyard and I went on a fancy Galentine's date to Chandler's in downtown Boise. We had so, so, so much fun. It's so cool living near someone I met as a blogger now, and being fast friends.
 
7) Their meddling landlord was Mr. Roper. He was cheap, nosy, and very talented at fixing things around the building. How much are you like Mr. Roper? Are you frugal? Nosy? A handy do-it-yourselfer?
I am certainly frugal; I hate paying full-price for anything and fight for every penny I spend/save. I don't like to call myself "nosy" but rather use the term "interested."  I like to study human nature. I used to be much more of a do-it-yourselfer than I am able to be now. Fortunately, Hubs still is - even after multiple surgeries to remove his brain tumor and prostate cancer! I'm so thankful for him and told him so last night, actually.
 
8) Three's Company was controversial again, more than 15 years after it ceased production. In March 2001, Nick at Nite re-edited an episode after a viewer called, alerting the network that a bit too much of John Ritter was visible in his blue boxer shorts. Have you ever called, emailed or written to, a TV station to complain?
No. I don't believe I have.

9) Random question -- Is the screen on your cellphone cracked?
No, not at the moment, despite the fact I drop it constantly. I appear to have a really good case and cover on it. Watch, now that I've told you that, it'll shatter tomorrow!
~*~*~*~*~
Fun time. Thank you, "Sam," for all that you do. I appreciate your hard work.
Fin.