Welcome back, y'all! Well, as you can see I didn't die from my excessively-busy weekend last week (although, as predicted, no comments on my late-entry Sunday Stealing, lol). It's been another busy week as I've kept up and pushed through for the sake of my newfound purpose: Activism. Giving a damn just feels good, you know? Not that I didn't before, of course, but now that I give a damn AND am learning more and better tools to do something about it, it feels really validating.
Anyhoo. My then-14yo daughter Chloë and I saw Taylor Swift perform "Shake It Off" at her 1989 concern in Miami, in October 2015, so this is an exciting one for me. I'd like to think this is a special present to me from Crazy Sam, therefore, but we all know better.
Let's get on with it then, shall we? Link up here if you're a wacky joiner, like we be.
><> * ><> * ><> * ><> * ><>
Shake It Off (2014)

Unfamiliar with this week's song. Hear it here.
 
1) This song makes Crazy Sam want to dance. What song inspires you to get on your feet?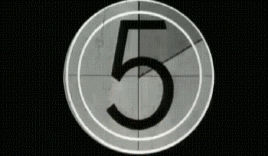 So, so, so many songs. Back in grad school, it was Lou Bega doing Mambo No. 5. Love that song!

2) Paul McCartney met Taylor Swift at the SNL 40th Anniversary special and told her he really enjoys playing and singing this song. What's the last song you sang along with?
I've been playing Hamilton nonstop for the last several days. I haven't had my singing voice in 2+ years, much, but I still can't help it when it comes to Lin-Manuels words. The girls and I would DIE to be able to go see Hamilton in real life!

3) The lyrics tell us Swift "shakes off" nasty gossip and unfair criticism. What about you? Do you worry about what others think of you?
I've always been one to take to heart - forever and for all my days - the harsh words (and thoughts I imagine) that others have had for me. I turned 43 on 9/8, though, and I feel like this is finally starting to become my time to "shake it off." 

4) Her parents are big music fans, and were going to name their baby (boy or girl) "Taylor" after their favorite artist, James Taylor. Can you think of a singer that your mom and/or dad really enjoyed?
This is a painful question for me. When my mother died in 1984, she and my dad had three Ronnie McDowell tapes on pretty heavy rotation in the car. I knew (still know) all the songs. We even went to a Ronnie McDowell/Conway Twitty concert in Syracuse shortly before her death, which I remember pretty clearly for a 7yo.
When I was in college and "home" at my dad's for the first summer, I went snooping through his old pictures and things. I found those three Ronnie McDowell tapes and "liberated" them, 😏 along with a gazillion pictures of my mother.
Then, coming up on one year ago, I happened to find some Ronnie McD songs on... YouTube? Amazon? I don't even know. I gave a listen to them and found myself disgusted by much of the overtly sexist, somewhat predatory lyrics on a song or three. I posted what I thought was a rather innocent update about that on the book of faces, and my dad lost his shit about it, basically about what a liberal treehugger I have become (have always been, hate to break the news to ya, Pops). I told him I was sorry he'd been so foolish to buy into Trump's lies, and he said the immortal words to me, "Just leave me alone."
I haven't spoken to him since. (P.S. No great loss. That narcissistic, abusive, sexist louse is a Trump wannabe through-and-through, and I'm better off not giving a damn what he thinks of me or what he thinks, period.) But intensive therapy ensues.
I5) She grew up on an 11-acre Christmas tree farm. Do you get a fresh tree every year, or do you have an artificial tree, or do you not put up a tree at all?

We usually do an artificial tree. It's just easier with all the dogs and cats and their excessive curiosity. At some point, I'd like to put up at least three in this house - but I don't think we'll have the budget for it just yet this year. This white flocked tree was last year's.

6) Taylor Swift is 5'10". According to the CDC, the average American woman is 5'4" while men are, on average, 5'9". Are you taller or shorter than average?

At 5'1½", I'm shorter than average. But I've got 18-year-old Chloë beat. Like her paternal grandmother, she is maxed out at 4'10".

7) She enjoys good, old fashioned mysteries, especially those by Agatha Christie. Are you currently reading a book for pleasure?
I'm just getting into Holding Up the Universe, by Jennifer Niven.
 
8) Her brother Austin is a freelance photographer who took the official pictures for her 2008 concert tour. Who took the last photo of you?
That would be Christine Vorobieff, one of the other equestrian moms from Sophie's Pony Club, last Sunday.

9) Random question: What's your go-to comfy outfit?
Sweats and a t-shirt, I guess. Now that illness rules the day, I dress for comfort; rarely for "cute."
><> * ><> * ><> * ><> * ><>
Thanks for the fun meme, Ms. Sam o' the Cray. Thanks for all you do for us!
Next steps in tackling the Climate Crisis involve this. Whatever you do, do something.
Fin.