Welcome back, loves. It's been a while. I think I've posted one thing - a petition - in all of October.🙄
I don't want to bring the whole S9 mood down, so suffice it to say that if you haven't heard it by now elsewhere, I'm currently fighting for my life now that my late-state chronic Lyme disease has further advanced. I am stubborn, though, and I will not go down without a fight. I should've done last week's S9! 🙃😉
Link up here if you'd like to play along with us this week!
~*~*~*~*~
I'd Really Love to See You Tonight (1976)

Unfamiliar with this week's song. Hear it here.

1) This song is about a guy who, out of the blue, phones an ex. Have you ever spontaneously phoned or emailed a former lover? Has an ex ever reached out to you?
Yes on both counts. 🤐🤐🤐
2) He suggests walking through the park, taking a drive along the beach, or watching TV. Do any of those suggestions appeal to you right now?
Memories from Christmas 2013
Definitely, I'd love a drive along the beach (hell no, I'd want to go IN), but I'd love to do all of those things right now!

3) "England Dan" got his nickname because he was a passionate Beatles fan and would affect a British accent when he talked about his favorite group. Are you good at imitating accents?
I seem to be, but quite unintentionally. I just pick them up talking to people. When I lived in South Carolina for a summer, my BFF Lisa (from NY) called me up and said I sounded like a Southerner. We laughed and laughed, mostly because we both knew how much I hated that! (I do still find "y'all" useful, though.) And when I've lived in Miami and Hispanic people have heard me speaking Spanish, it really throws them off. They study my appearance and just look at me and look at me before finally asking, "WHERE are you FROM?" Because my accent is Castellano (from Spain), I do not "look" Hispanic, and yet there I am. I make them try to guess and have gotten all kinds of responses. Mostly, they think Argentina. 🤣🤣

4) Dan met John Colley when they were high school classmates in Dallas. When they were still kids, they agreed that "John Ford Coley" would be a better stage name. Think back to your high school days. Which of your friends daydreamed along with you?
Shana and I on the bus to the Young Living Lavender Farm in June 2017
Oh, we were all full of daydreams, right? But I think my other BFF, Shana, and I did the most daydreaming. Mostly random stuff, but isn't it always?

5) After the duo disbanded, "England Dan" went to Nashville, billed himself by his real name -- Dan Seals -- and recorded country music. Who is your favorite country performer?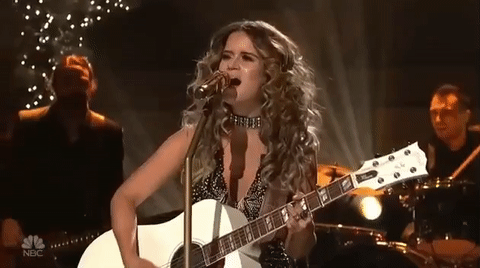 There aren't too many. Mostly it's a song here and there. Right now, I'm kind of digging Maren Morris. Love her song "Girl." 

6) Today John Ford Coley lives in TN. He performs occasionally and raises horses. Have you ever been to TN?
I have, several times, and even more times through it on the way to somewhere else. I was at a hospital once there (I've been in hospitals everywhere by this point, I swear), outside of Nashville. And I don't mind saying this, now that I'm largely out of the business now, that I once did an evaluation for this resort in Gatlinburg, TN. I evaluated several of their resorts in different states, actually. 

7) In 1975, when this song was popular, Foster Grant Sunglasses had a suggested retail price of $5/pair. Do you buy sunglasses more for fashion or utility?
I definitely buy them for utility. Mostly, I get wraparound sunglasses (unless they're prescription, which is a whole 'nother story) to try to block as much sun from piercing my eyes as possible while I'm driving. I have let my driver license expire now, though, and I don't drive anymore. So that's kind of a moot point, now.

8) The most popular movie of 1975 was Jaws. Have you seen it?
I'm a bicentennial baby, but I've seen it several times as it was still popular by the time my awareness of such things developed. Maybe it was a predictor of things to come, but I was always #TeamShark. I always rooted for the shark... always.

9) Random question: Excluding anyone related to you by blood or marriage, what man are you closest to?
There aren't many. I have intentionally not cultivated male friendships in the latter years, since my husband is very ... sensitive ... to that. I used to be friends with only guys before I got married; it's weird. I guess I'll say Joe, here. We actually both grew up in the same neighborhood in Central New York, but through different paths, we both ended up here in Idaho. So strange, but interesting. He and his wife Gladys are really good people. 
~*~*~*~*~
I'm glad I was able to participate this week. Thanks, Sam, for the great questions! 
Fin.