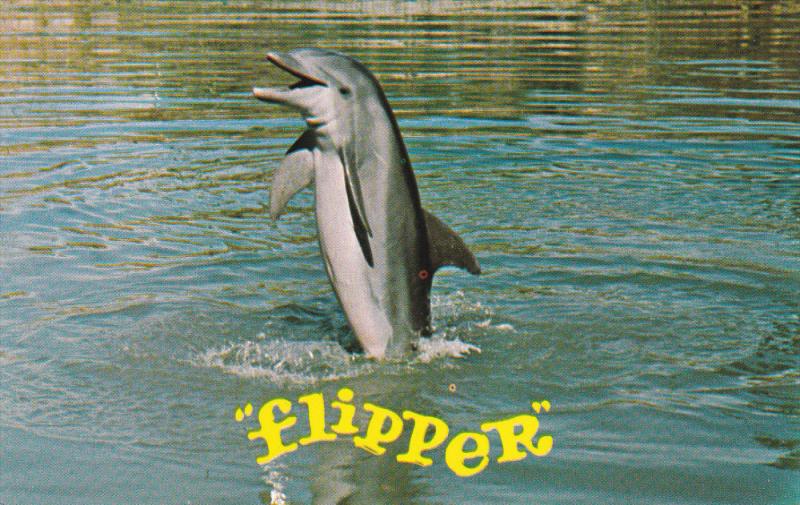 Hey hey, whaddaya say? Anyone else hearing the squeaky flipper noises already? Am I the only who tried to emulate that as a much younger person? (Also maybe older, no telling.)
Link up here if you'd like to play along with us this weekend! I had to take a break and skip last weekend; more health-related BS that no one wants to hear.
So let's get on with it, shall we?
~*~*~*~*~
Saturday 9: Flipper (1964)
 
Unfamiliar with this week's tune? Hear it here.

1) Flipper ran for three seasons, from 1964 to 1967. Are you familiar with the show? Were you a fan?
My sister and I used to watch it as kids, but I guess it must have been in re-runs, then. I don't remember that being the case, but it must have since I wasn't born until nearly a decade after it ended.

2) Brothers Sandy and Bud consider a bottle-nosed dolphin, named Flipper, their pet. Do you currently share your home with any animals?
Yup! Here are two of our four cats, Pepper and Sugarplum. 
Here's one of our two dogs, Paco, who turned 6 years old on the 11th! ♥
And...  here's one of our two bunnies, Benji, with another of the cats, Periwinkle. Quite a zoo we've got going on here!

3) Bud and Sandy's dad was Chief Warden Porter Ricks of the fictional Coral Key Marine Preserve. In reality, the show was filmed in Miami and Key Biscayne. When were you last in the ocean? Which ocean was it?
Last time we were in the ocean was in February 2017, in Key Largo (Atlantic Ocean side), before we moved away from Miami to come here to Idaho. Gawd, I miss my seas!

4) There was no one single "Flipper." In close-ups, the role was played by a dolphin named Susie. While Susie was good at interacting with people, she had trouble with stunts, and sometimes a male dolphin named Clown was brought in for action sequences. Do you consider yourself more social, like Susie? Or are you more athletic, like Clown?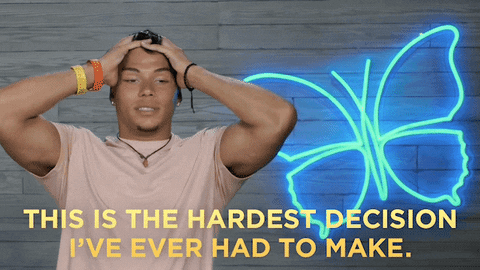 Welp, I'm not a whole lot of either, but I'm definitely not athletic, so I guess I'd have to be more like Susie!

5) Without looking it up, do you know the difference between a dolphin and a porpoise?
Well, I have a degree in marine biology, but I didn't spend a whole lot of time on the marine mammals, so... I'd have to go by memory. I know there is a general size/body proportion difference (I think the dolphins are bigger?), which corresponds to difference in behaviors as well. But what about the  narwhal, y'all? Do you know what that is? ;)

6) Flipper wasn't just a TV pet. He was an industry! During the show's run, Flipper comic books, coloring books and puzzles were very popular. As an adult, do you entertain yourself by reading comics, coloring, or completing jigsaw puzzles?
Well, I haven't been doing a lot of any of that recently. I did by the above jigsaw puzzle at the beginning of this pandemic, around early February, but I have yet to crack open the box.

7) The Flipper lunchbox was also a big seller. It came with a Thermos topped with a red cup. Do you own a Thermos?
No, not per se. Hubs uses a lot of Nalgene bottles and Coleman "thermoses," but I don't believe we have any actual Thermos products. I could be wrong on that, though. As for me, I'm doing all my hydration via several of these Cirkul bottles nowadays. (Have you tried these? I love Cirkul!!!)
 
8) In 1964, when Flipper premiered, it was up against The Outer Limits and The Jackie Gleason Show. If those were your only viewing choices, would you watch the family show about the dolphin, the sci-fi anthology show, or the comedy-variety show? (Or would you rather flip through a magazine?)
I might "flip" (I see what you did there, Crazy Sam!) through a magazine while I watched Flipper. I did love the movie The Toy, but I wasn't a huge fan of Jackie Gleason and have never really been into sci-fi.

9) Random question  -- Which would you be more comfortable explaining: how a car engine works, the current IRS tax brackets, or the rules of baseball?
Oh, yeesh. D: None of the above, I think I'm gonna have to say! Couldn't I explain something like Calculus, Chemistry (as in Avogadro's Number, described in the song above), or the Carrying Capacity of a given ecosystem? That's more my comfort zone. Now I'm going to have to go learn some things so I don't feel like such an idiot. Hee!
~*~*~*~*~
I hope youse guys have a lovely weekend. It's heading up toward about 98ºF here today, and it's been at, near, or above 100ºF for days now, so I'm staying indoors. Hopefully I'll manage not to pass out at Sophie's equestrian show tomorrow!
Fin.