What's going on, my friends? Anything exciting and new with you?
Here, we have decided to sell the "perfect" dream house and move back to the city. Frankly, it's me. I can't take it out here in the sticks. Small town = small minds. I've always known that, yet I thought I could "handle it." I couldn't. So, our house is officially going up for sale. On the one hand, I hate it, because I absolutely love this house. On the other hand, every time we go into Boise, I get a little giddy inside about coming back, so I know it's the right thing to do.
So let's love us some boat, shall we?
~*~*~*~*~
Saturday 9: The Love Boat (1977)

Unfamiliar with this week's tune? Hear it here.

1) The Love Boat ran from 1977 to 1987. It was in the Top 10 for seven of those 10 seasons. Are you familiar with the show? Were you a fan? 
I was young then. I remember it was on, and I remember watching it. I remember very few details from the show, though.

2) Every week, viewers followed The Pacific Princess as she set sail to a glamorous destination. Have you ever taken a cruise? If so, where did you go?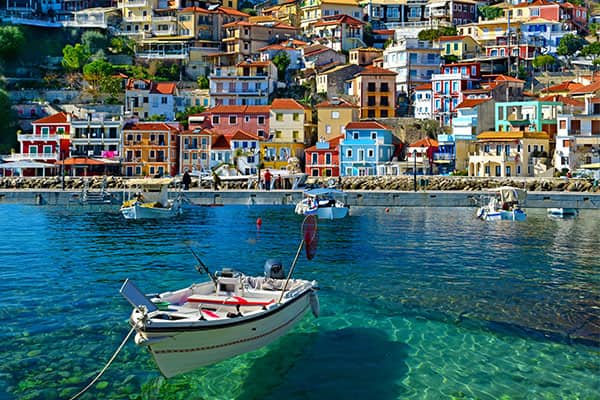 I have, and I absolutely love cruising. So far I've done these:
In 1991, at 14, I took my cruise with my family on the new Carnival Ecstasy. We went to San Jan, Puerto Rico, Saint Thomas, and the Bahamas.
I did a series of scientific cruises - shout out to the Coral Reef II crew - in college and grad school, but I'm thinking those don't count here.
Also in grad school, my grandpa took family on a Princess cruise. I went to Mexico, Jamaica, Costa Rica, the Cayman Islands, and Panama.
In 2006, Rob and I took the kids to Disney World and then on a short Carnival cruise. We only went to the Bahamas.
In 2008, Rob and I went on a Mediterranean Cruise aboard Holland America's ms Zuiderdam. We started in Barcelona and also visited France (Nice and Eze), Monaco, Italy (Lucca, Pisa, Civitavecchia, Rome, Sicily, Venice) three stops in Greece, and Croatia (Dubrovnik), before finally ending up in Madrid, Spain.
We were going to go on an Alaskan cruise this September, but the pandemic had other plans!
3) Gavin MacLeod played Captain Steubing. Born Allan See, he came up with the stage name by combining the first name of a fictional character he admired, and the last name of a teacher who influenced him. Using his formula, give yourself a stage name. For example, Sam would be Hermione Hart (Hermione from Harry Potter; Hart for her Kindergarten teacher).
Alrighty, I'll be Katniss O'Toole.

4) After the series ended, Fred Grandy (aka "Gopher") went on to become a Congressman from Iowa and then CEO of Goodwill Industries. If you had a bag of gently-used items to donate, where would you take them?
We would absolutely take them to ReStyle thrift shop in Boise, which benefits animal shelters and humans alike. We've donated many times there, and we've shopped many times as well.
 
5) Ted Lange is best known for his role as the ship's bartender, Isaac. But he began his career performing the classics, and appeared at Colorado Shakespearean Festival and London's Royal Academy of Dramatic Art. Let's class up this joint. Give us a little Shakespeare. 
My favorite has always been "A Midsummer Night's Dream," and my favorite character was Puck, that mischievous sprite. I'll say it simply: "Lord, what fools these mortals be!"

6) Bernie Kopell played the ship's doctor, Adam Bricker. Kopell first appeared on TV in 1961 and was a regular on Get Smart and That Girl, and he's still acting today. But Love Boat was, by far, his favorite role. Working on the show was "absolute heaven" because he was paid to travel the world and meet his acting idols, like Oscar winners Greer Garson, Joan Fontaine and Eva Marie Saint, who appeared on the show. When you think of the best job you have ever had, what made it so good: the pay, the location, the people you met, or the work itself?
I probably have a definite favorite, but I can't pinpoint it at this moment. I'm extremely shy and introverted until I get to know people, but somehow working in customer service turns me rapidly extroverted, and I love talking to and helping customers. So I think an amalgamation of my customer-oriented jobs would be my "favorite" at the moment. I worked in an ice cream parlor, Larry's Scoop Shop, on St. Pete Beach before I entered graduate school. I think all of the above - the pay, the people, the job itself, and definitely the location - were pretty sweet at this job. I met José Canseco - which I keep forgetting whenever we have one of those "most famous" questions - and, by the way, he was a real asshole and a non-tipper.

7) Lauren Tewes played Cruise Director Julie McCoy. Today she lives in Seattle, appearing in local theater and -- between acting assignments -- working as a chef for a catering service. Have you hosted dinner for more than 8 people? If yes, do you remember what you served?
No, I haven't. I'm not really "host"material; I get too flippin' nervous. I really am a pile of neuroses. But I did work in catering - often in a tuxedo, sometimes on a ship - at Longboat Key's now-demolished The Colony Beach & Tennis Resort. It was very high-end and fancy back in the '90s, and then sometime between my working there and my going back years later to show the fam, I found it had been abandoned. But that was a great job, with lots of fancy foods for fancy people.

8) For the first nine seasons, the theme was sung by Jack Jones. The Grammy-winning singer says one of his career highlights playing Sky Masterson onstage in Guys and Dolls. In his late 50s at the time, had had to go outside his comfort zone, dancing and acting as well as singing before a live audience. Tell us about something new you tried recently.
Really? Are people doing new things right now? I'll be interested to find out. About the only new thing for me was getting an infusion of the latest-and-greatest migraine biologic, Vyepti, on Wednesday. My doctor has great hopes for this for me. So far, I'm not thrilled.

9) Random question  -- Which would you rather receive as a gift: one $500 wristwatch, or five $100 wristwatches?
You know, I really had to think about this. I don't ever wear a watch, except for this Seiko dive watch I bought secondhand for twenty bucks back in 1998, after I became a SCUBA diver. It runs on my own motion, so of course, it still runs. So I thought, well, would I like to give five people a decent watch, or would I like to give one person a pretty nice watch? In the end, I decided that one person would appreciate his or her watch a bit more than the five people would combined, and for me, that meant fewer precious resources being used and possibly wasted if those watches don't get worn. So I'll take one if I may gift it, please.
~*~*~*~*~
All right, folks. Don't have too much fun quarantined in your bunkers, now. I've gotten some new wool, so I am hoping to get a bit of knitting done this weekend - but don't hold me to it.
Fin.