Welcome back! How is it the weekend again already?! I swear I've been saying, "I'm going to blog more during the week," for about five years now. At least.
Hasn't happened for a multitude of reasons, but I could probably pave a path from here to the moon with those excuses, so I won't belabor the point.
Link up here if you're joining with us this weekend, on the 244th anniversary of the founding of the USA.
~*~*~*~*~
You're a Grand, Old Flag

Unfamiliar with James Cagney's 1942 version of this song? Hear it here.

1) The flag we currently fly, with 50 stars and 13 stripes, was designed by a high school student. When Alaska and Hawaii were added, President Eisenhower invited Americans to submit designs for how best to incorporate the two new states. Ike chose 17-year-old Robert G. Heft's submission from more than 1500 entries. Tell us about a contest you entered and won. (Or really hoped to win.) 
Oh, gosh. It's been a very long time since I've entered a contest requiring any sort of real talent or effort. However, a couple weekends ago, our local library notified me that I'd won a drawing I didn't remember entering. My prize was this blow-up dragon. Woo!
🤣🤣🤣

2) The government also has another of Mr. Heft's designs waiting: one that incorporates a 51st star if another state is added. When you were in school, did you memorize the states and their capitals?
Yes, of course. Definitely. I remember playing a game of that in 5th grade. My ginger teacher, Mrs. Scolaro, had us all lined up against the back wall, with our backs to the wall, and she'd go down the line and ask for the capital if she gave the state name, or vice versa. If you got it wrong, you had to sit down. I was among the last three standing, I remember that, but I can't remember beyond that.
On another note, this map amuses me. Being in Idaho now, where Napoleon Dynamite took place, we had a neighbor on our way to our old house in Boise that had a "Vote for Pedro!" sign out front. If you haven't watched this indie movie, it's time to give it a look.

3) Six American flags have been planted on the surface of the moon. Those are undoubtedly the flags farthest from you this morning. Where is an American flag flying near you today?
Six? Isn't one enough? Do we really need to clutter  up the moon with six American flags?
Anyway. Ours is furled up in the living room right now, because Hubs forgot to put it out. He assures me he'll put it out tomorrow morning (on the 4th).

4) This version of the song was performed by James Cagney in the 1942 classic, Yankee Doodle Dandy. Have you ever seen it?
I have not.

5) In that film, Cagney portrayed George M. Cohan, the composer of this week's song. In 1940, Cohan was honored with a Congressional Gold Medal. In presenting him with the award, President Roosevelt specifically thanked Cohan for "You're a Grand Old Flag," "Yankee Doodle Dandy," and "Over There." What's your favorite patriotic song?
Oh, there are several. America's Independence Day has always been my favorite holiday. Ask me today, and I'll tell you it's Lee Greenwood's "God Bless the U.S.A.," and tomorrow I might tell you it's Springsteen's "Born in the USA."

6) Though a performer his entire life, Cohan disliked listening to recordings of his own voice. How about you? Do you like your singing and/or speaking voice?
God, no. I hate my own voice. I sound like Minnie Mouse. People still call me, at 43 years of age, and ask to speak to my mother.

7) James Cagney won the Oscar for Best Actor his performance as George M. Cohan. Also nominated that year was Gary Cooper, who portrayed Lou Gehrig in Pride of the Yankees. Tell us about another movie about a great American.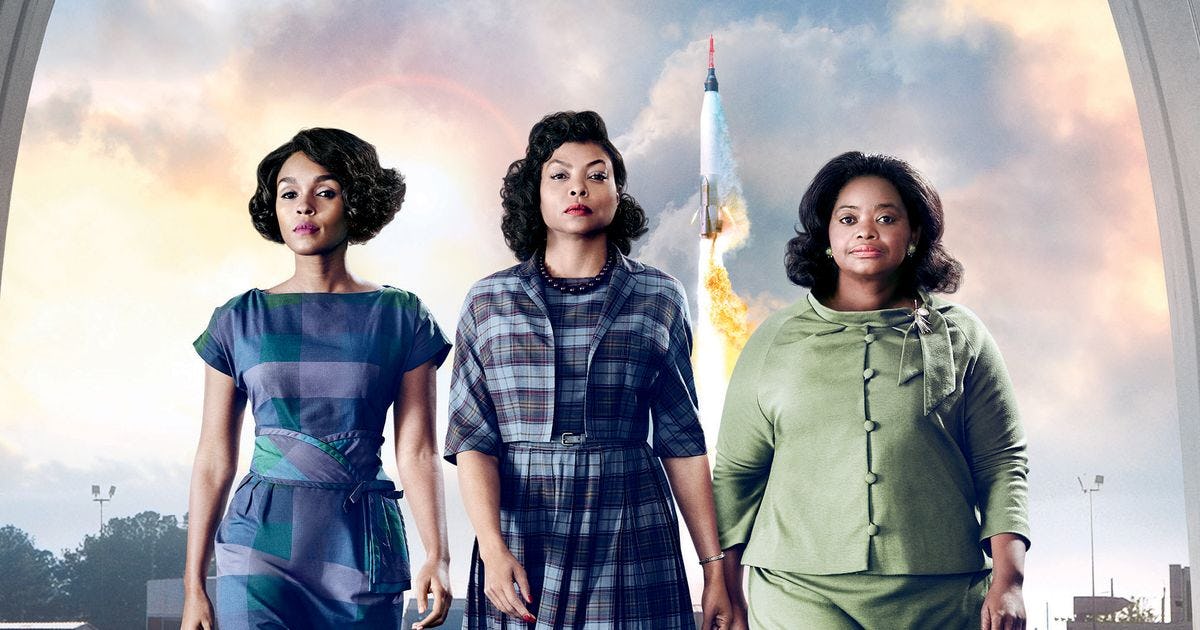 Have y'all seen the movie Hidden Figures? I took my daughters to see it when it came out in December 2016. It's a story of three true-life American Black women who were pivotal mathematicians in the 60s' space race for NASA. Janelle Monáe plays Mary Jackson, Octavia Spencer plays Dorothy Vaughan, and Taraji P. Henson plays Katherine Johnson, who calculated the trajectory around Earth for John Glenn, first American to orbit our planet. A most inspiring movie. See it. (It's still one of my daughter Chloë's very favorite movies.)

8) As a teen, Cagney juggled high school with a variety of jobs, including bell hop and delivery boy, and gave all his earnings to his family. Looking back, Cagney was grateful that he had to begin work early, saying, "I feel sorry for the kid who has too cushy a time of it. Suddenly he has to come face-to-face with the realities of life without his mama and papa to do his thinking for him." Do you agree?
Yes, I do. 100%.

9) Cagney had a rebellious streak. His boss, studio head Jack Warner, nicknamed Cagney, "The Professional Againster." Cagney joked that he enjoyed earning the title. What about you? Are you rebellious?
I was not rebellious until I was in college and on my own. Before then, I was too afraid what would happen if I was anything less than the good "yes, Daddy, anything you say, Daddy" girl that I appeared to be. I'd like to think I've only gotten more rebellious the longer I'm alive.
~*~*~*~*~
Welp. We've reached the end. Hat-tip to Crazy Sam. I think I will ask my younger daughter to walk the dogs with me. G'night!
Fin.
P.S. Have any of you watched Hamilton on Disney+ today? That's what I'm hoping to do with Sophia and Chloë tonight, as soon as the latter gets home from work!