Hi, everyone. Haven't been feeling too well, so I had to take a bit of a sabbatical. I'm not going to do much of a prelude here today, either, lest I run out of steam and not complete this one!
So link up here if you want to join in, and thank you for visiting!
~*~*~*~*~
Saturday 9: Black (2016)

Unfamiliar with this week's tune? Hear it here.



1) This song was chosen because yesterday was Black Friday, the traditional day of sales. Have you begun your Christmas shopping?
Yeah, I started back in about August, I guess. I usually start socking away things here and there that I know they'll love, when I see a good deal, but between Coronavirus, being sick and moving cross-country, it didn't really go as usual. I think I'm making up for it!

2)  Was there an adult beverage served with your Thanksgiving feast?
No feast for us in the hotel room, and none of us can even remember eating, let alone what it was. And no, no alcohol.
 
3) Did any pets enjoy scraps from your Thanksgiving table?
Well, no, but they got their own treats from Barkbox!

4) Are there any Thanksgiving leftovers in your refrigerator right now?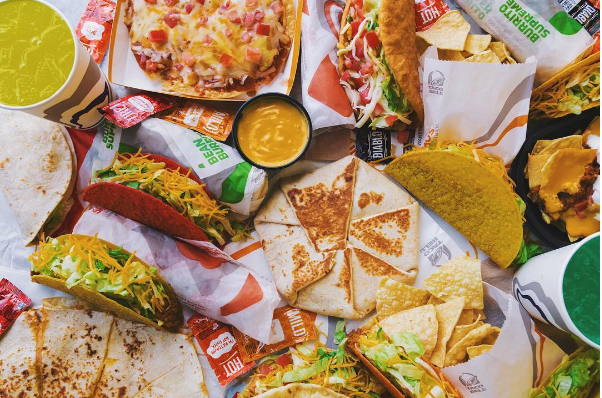 No... but, uh, I think there are a few chalupas and bean burritos in the mini-fridge?
5) Football is a popular Thanksgiving weekend pastime. Will you be watching any games over the next few days? If yes, which team(s) are you rooting for?
Nope. No football. Hurricanes aren't playing. Oh and, even though they've been doing fairly well, I haven't been watching too much.
6) This week's song is by Dierks Bentley. He wrote it for his wife, Cassidy Black, who appears in the video. They met in eighth grade, dated on and off, and then eloped when they were in their late 20s. Has anyone ever surprised you by going off and suddenly getting married?
Yeah! This girl did! Me! I met my husband online and eloped with him two months later. We'll be celebrating our 20th anniversary verrrrry soon. Sometimess these things work out!
7) 2016 was a good year for Bentley. This song was one of three hits he had that year, he co-hosted the CMAs and was nominated for Male Vocalist of the Year and Video of the Year. As 2020 winds to an end, do you feel it's been a successful year?
.
No. Not in any way.
8) In 2016, David Bowie died. Do you have a favorite Bowie song?
I think his duet with Mick Jagger for "Dancing in the Street" is my absolute favorite with Bowie.

9) Also in 2016, CBS telecast reran How the Grinch Stole Christmas for the 50th time. What's your favorite Dr. Seuss story?
I always loved the Sneetches. And the Lorax. You know, the ones with feel-good messages, even when I was very little. I've always been into warm fuzzies.
Well, I don't know if anything is going to show up in that space there, but the settings are all off now. Weird! I hope you all have a great weekend, stay safe, and stay healthy.
Fin.