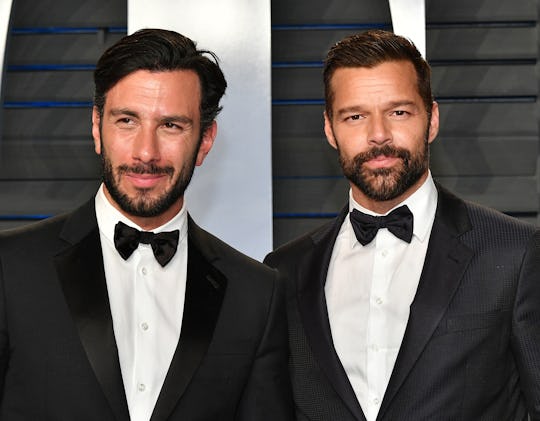 Hey, hey, ladies and gents! Happy Saturday! Thank you, Hostess Sam, for bringing us these questions.
I'm excited for this week. Ricky Martin and Livin' La Vida Loca were a huuuuge part of the space between my college years and the doctorate. I loved it and always blasted it in the car. I didn't know Enrique Martín Morales during his Menudo days, but I've loved him ever since La Vida. ♥
Let's go.
~*~*~*~*~*~
Saturday 9: Livin' La Vida Loca (1999)
Unfamiliar with this week's tune? Hear it here.
1) Ricky Martin sings that he and the girl dance in the rain. Do you feel like dancing this morning?
If dancing from the hips up counts, I already have while sitting here listening to Sting and Shaggy start off with "Englishman in New York" on NPR's Tiny Desk Concert. So fun!
2) The lyrics tell us the girl prefers champagne. When did you last enjoy a glass of the bubbly?
Oh a verrrrry long time. I have three reasons for that: (1) I have Mast Cell Activation Syndrome, and I kept having reactions to alcohol, even when I was down to maybe two drinks a year, so that was enough of that (and Sophia asked me to stop since the reactions freaked her out); (2) I take far too many medications that don't play well with medication; and (3) tomorrow, I'm starting disulfiram, aka antabuse, for my Lyme disease. Since it was intented for alcohol abuse, I will get a nasty set of reactions if I touch alcohol - including cough medicine or rubbing alcohol! - and that seals the deal for me.
3) When Ricky first heard "Livin' La Vida Loca," he imagined  the subject of the song was a "Bond girl," the glamorous love interest of James Bond in the movies. Since 1962, there have been more than 20 Bond films. Have you seen any/many of them? Do you have a favorite Bond?
I've seen 1983's

Octopussy

with Roger Moore (I was 7; interesting parenting choice) and 1995's 

Goldeneye

with the sexy-as-hell Pierce Brosnan and his equally stunning co-star, Famke Janssen. I like them okay; I don't know why I haven't seen more of them. Just not a huge priority. I suppose.
4) Ricky tells interviewers that when he was very young, he'd sing in the family kitchen, pretending a wooden spoon was his microphone. Crazy Sam admits to lip synching into a black Magic Marker. When you gave imaginary concerts, what did you use as a microphone?
Whatever was available - usually a hairbrush
5) Ricky began working at the tender age of 9, performing in commercials. How old were you when you received your first paycheck?
I was 15 and working as a cashier at the Big M in "B'ville," in New York.
6) Ricky does yoga to stay in shape. Have you ever tried yoga?
Oh, sure. I had been practicing mostly "gentle" yoga - not these advanced asanas - from high schools until I got really sick, just before we moved to Boise in 2017. I still kept trying, but it became clear that my Ehlers-Danlos Syndrome, Hypermobile Type, among other issues, was too much for that right now. Everything is dislocating because I can hyperextend everything. I don't stretch to sooth my aching bones and joints and muscles - I hyperextend and hold that for as long as I can. So yoga is now a different animal for me.
7) Ricky is of primarily Spanish descent, with a little French mixed in. When you think of French cuisine, what comes to mind?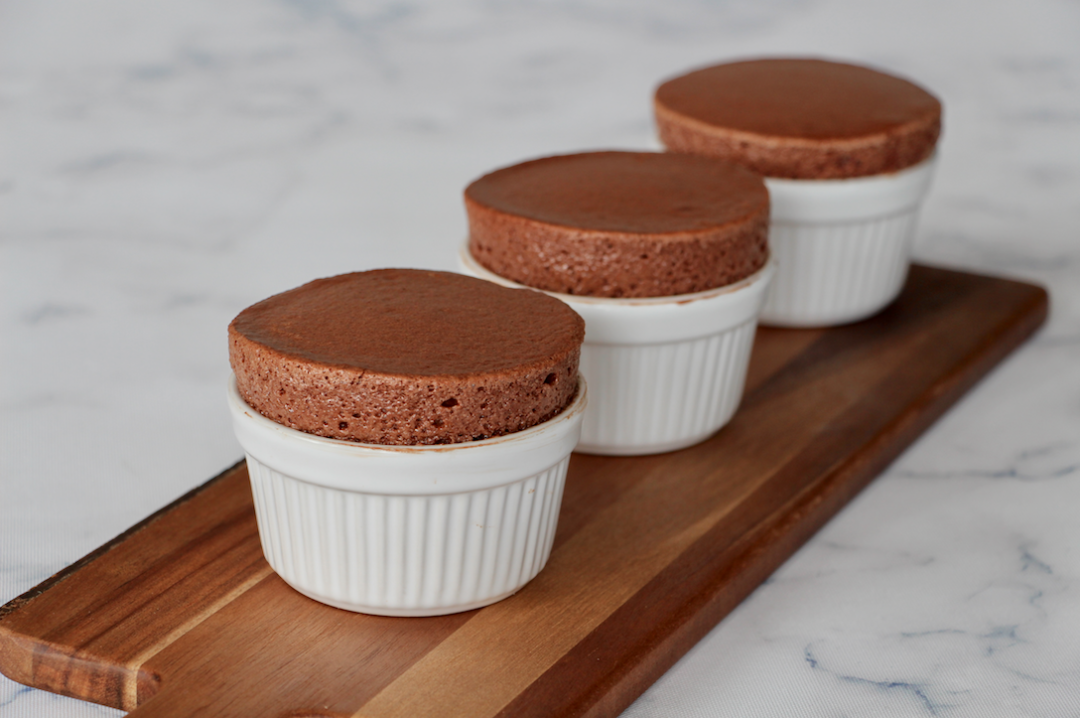 Oh, lots and lots of things, but lately I have had soufflé on the brain. Yum, yum.
8) Ricky once had his own restaurant, Casa Salsa, in Miami Beach. Have you ever worked in food service?
I have, but not a lot. While I did my fisheries internship, my co-intern and I decided to moonlight in catering at the now-defunct The C0lony Beach and Tennis Resort on Longboat Key, Florida. That lasted 10 weeks, as long as our internship, and we had a blast. I loved it, and I loved the clients. We had a lot of fun! So when I later moved up to St. Petersburg, I secured a job at the expansive Vinoy Renaissance Resort & Golf Club there. Oh, my God, it was beautiful.
But on my first day of actual work after orientation, I was serving in a dining room full of businessmen wearing fancy suits. We were delivering bowls of soups to their table. and I approached one particular man. As I was about to set his bowl down, my hand gave out, and I dumped the soup ALL. OVER. HIM. Holy shit. It was mortifying, and that guy stood up, using his napkin, and dressed me up and down, up and down, and up and down once again. I was so embarrassed, my pride so wounded, I went across the hall and let my captain know what happened and promptly quit.
9) Random question: What is your best quality?
Empathy. I can say that with absolute certainty.
Have a swell day, y'all. Namaste. 🙏
Fin.