Hello, friends. Well, a sad week is upon us S-9ers, that's for sure. I bet I'm not the only one who could say I grew up with the Judds on the TV now and then. RIP, Naomi.
I've battled this same demon for years and years myself, and so far, I've won every battle. Fingers are crossed I'll win every single one to come, and if any of you are along in the same boat, you'll win yours, too.
If you need help:
NATIONAL SUICIDE PREVENTION HOTLINE: 800.273.8255
or text "STRENGTH" TO 741-741
or visit suicidepreventionlifeline.org 
Let's do this. Link up here if you're yakking along with us this week:
    ~*~*~*~*~
Saturday 9: Give a Little Love (1988)
Unfamiliar with this week's tune? Hear it here.
In memory of Naomi Judd (1946-2022)
1) In this week's song, the Judds tell us they aren't impressed by diamonds or foreign travel. If you had your choice, would you prefer a $1,500 diamond pendant or a $1,500 voucher from United Airlines?
Ten times out of ten, I'd rather go somewhere.
2) In the video for this song, the Judds are shown having fun on the beach. Do you have any trips to the beach planned for the upcoming summer months?
Most definitely! We only live about 30-40 min from the ocean, so I've been biding my time for the RIGHT time. Sophia (our youngest)  wanted to take me there for her Mother's Day gift to me, but it ended up being cold & rainy, like it was for a whille before then, like it's been ever since... But as soon as the day is right, That's what we'll be doing!
3) Early in their career, this mother-daughter duo performed in clubs venues around San Francisco, where they called themselves The Hillbilly Women. Have you recently been to a bar or restaurant with live music?
Nah. We did a LOT of that in Miami, I think lastly in Key Largo, but none of that in Idaho and none yet here in Maryland. I hope to. But we left Florida in March 2017, so it would be at least 5 years since we listened to live music.
4) They moved to Nashville in 1979 in search of greater success. During the three years it took them to score a record contract, Naomi supported the family as a part-time nurse and occasional model. She enjoyed the flexibility so her schedule could accommodate auditions. Do you like having a pre-planned schedule? Or would you rather keep things loose?
Okay, bear with me on this journey for just a moment. In 7th grade, my English teacher was Mrs. Trainham. And one day, Mrs. Trainham explained that some people were very much like a box in their thinking. In the box, always. They were boxy folks. Others people might be squiggles. Like, you could never pin down, never predict where they might be - maybe even while asking them, such out of the box thinkers they were. And then Mrs. Trainham explained we also can have boxy squiggles and squiggly boxes. I literally have spent my entire adulthood-plus going back and forth on which of those last two I am.
So anyway, for some things, for me, pre-planned is absolutely the way to go. But for many others, I love being unscheduled and having the freedom to do what I want. It's perfect... or it would be, if only I had the good health to take advantage of it.
5) Wynona sang the Elvis classic "Burning Love" in 2002 Disney movie Lilo and Stitch. What's the most recent Disney movie you've seen?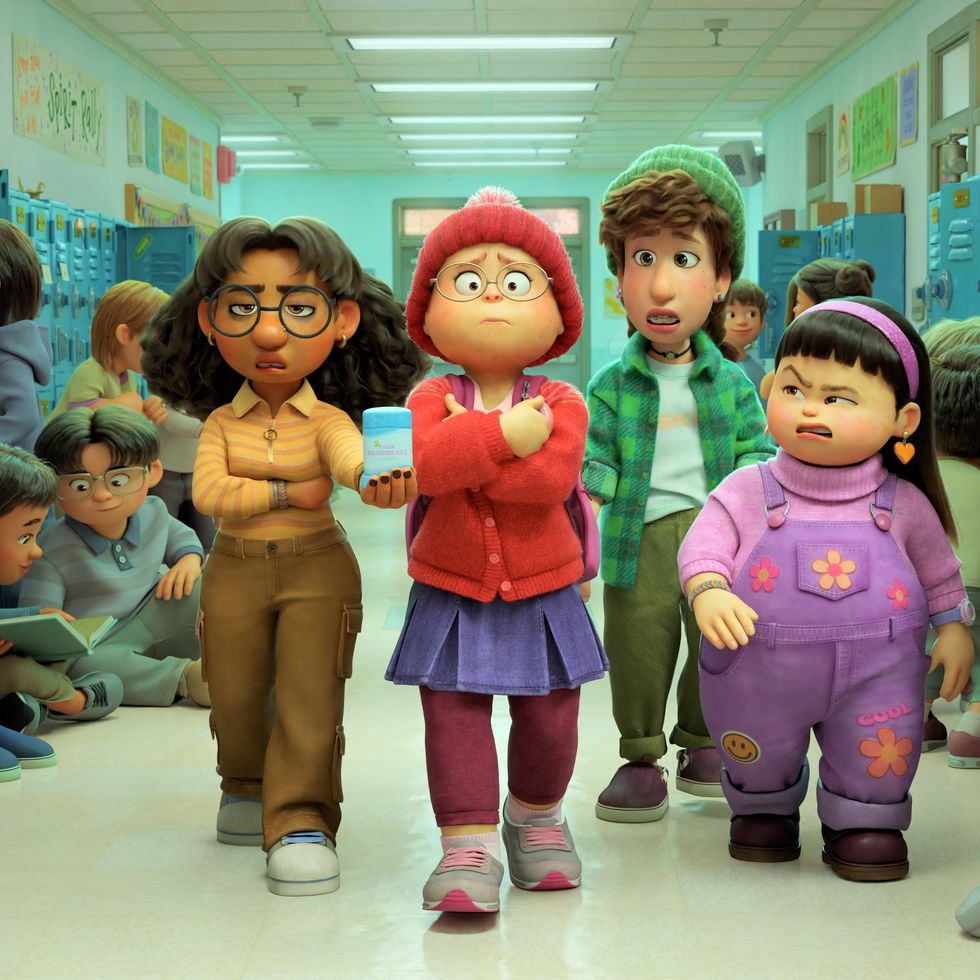 Chloë, Hubs, and I watched
Turning Red
most recently. I want to watch it with Sophia now.
6) In 2011, Wynona wrote her first novel, Restless Heart, about a country singer struggling with the price of fame. Have you ever tried your hand at writing fiction?
It's funny, I much prefer to read fiction over nonfiction, but I almost always write nonfiction.
7) Kid sister Ashley Judd is the only woman in her immediate family to not change her first name. Naomi was born Diana, and Wynona was originally Christina. Do you like your first name?
I did not, growing up. But as an adult, I have definitely come to love my name. I still don't like my middle name, Ann!
 
8) In 1988, the year this song was popular, Sonny Bono went from entertainer to politician when he was elected Mayor of Palm Springs. Have you met the mayor of your town?
Pffft. His name is Jake Day of Salisbury, Maryland, and no, I have never met him nor any other mayor of any place I've lived. Should I add it to my Bucket List?
9) Random question: Were you a member of the Columbia House Record Club?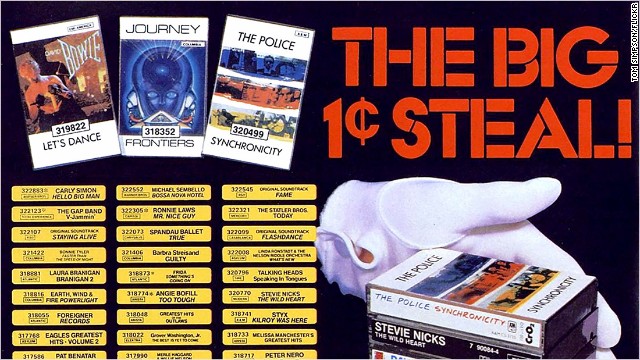 Oh, you know I was - at least twice over! So funny. I haven't thought about that in years!
~*~*~*~*~
Have you guys watched "Bling Empire" on Netflix? I'm watching it now - it's great! Totally binge-worthy. Check it out.
Fin.