Here we are, September now. Can you even?
September has historically always been my favorite month: August just ended, which means we just - just - celebrated my hubs' 50th birthday(!!). Which means in four days, we're going to celebrate our eldest's 21st(!!) birthday and school is restarting, which means we're going to celebrate my birthday the day after that. Then comes all the rest of the year and next thing you know it, the ball drops. Crazy.
I don't want to say too much more in case it ends up being the answer to a question! Haha... so let's get to it.
~*~*~*~*~
Blue Collar Man by the Styx (1978)
Unfamiliar with this week's tune? Hear it here.


1) In this week's song, we hear a job equated with security. Tell us something that gives you a sense of security.
This is going to sound anti-feminist, but it's really not, because I know what I need, and I'm holding onto it. My answer: my husband. My partner in life. I used to charge through life alone, gettin' it done, whatever "it" was that I wanted. I wanted that undergrad program? I went for it and I got it. That internship? Got it. That grad program? Got it. That job? Got. It. Then I eloped, and I can't imagine my life having turned out ANY other way. Especially now that I am so sick and often spend full days, sometimes several in a row, in bed. He hasn't ditched me, he's doubled-down to take care of me. In every way. Financially, with his time, with his energy. This now, to me, is security.

2) Lead singer Tommy Shaw hopes someone will make him an offer he can't refuse. That's a reference to a famous movie quote. Without looking it up, can you name the film?
Of course, that's The Godfather. I finally watched those movies when we lived on Guam, while I was pregnant with our twins and there wasn't much else to do. I went to the AFB library and rented whatever I could!
3) Shaw recalls that this song was inspired by a friend of his, a blue collar worker who had been laid off and was frustrated by the process of job hunting. His friend wanted to work, not fill out forms and job applications and wait days for a response! Do you quickly become impatient?
Oh, most definitely. That's my trademark personality flaw, I think.
4) The name "Styx" wasn't the top choice of anyone in the band. As founding member Denis DeYoung recalled, "It was the only name none of us hated." Tell us about a recent compromise you made (which TV show to watch, toppings on your pizza, etc.).
(Was this a recent question or did I vividly dream it, #1?)
For Hubs' birthday, I usually get him a bunch of scratch-off tickets. This year, I sent Chloë (the 20yo) out to get them, a lot of them, but she came back with instant lottery tickets. I know Hubs loves the literal scratching-off part of the tickets, so when she presented them to me on the way to dinner, at a stop when he was out of the car, and they were NOT what he likes, I actually gasped and needed "a minute to take a moment," as we say. I thought it through and decided for this year, we would just do something different for him. So I put Chloë's tickets in his card and he went through them at home later, after dinner. He seemed to enjoy himself, and he won $35. Phew.
5) Labor Day was introduced to celebrate the achievements of the American worker. How many different employers have you had?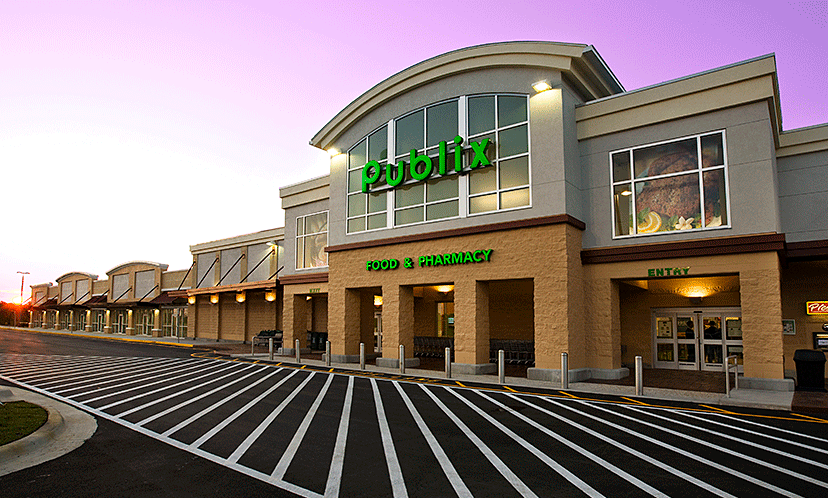 Oh, I don't know. Over a dozen, many of which were various grocery stores. I have to say, with all my education in marine biology, working in grocery was still one of my favorite things to do. I loved interacting with the people, I loved the work... it really brought out a different persona for me that I enjoyed. Very different for this normally-introvert!
6) The first Waffle House was opened on Labor Day, 1955. What's your preference: waffles or pancakes?
(Was this a recent question or did I vividly dream it, #2?)
#TeamWaffles here.
7) Labor Day mattress sales are a big business. Experts tells us we can expect to spend $1,000 for a good-quality queen-sized mattress. Will you be buying a new one -- or perhaps making another big ticket purchase for your home -- before year end?
Probably not, we bought our mattresses last year, and I'm committed to putting as much pre-loved furniture in this house as possible if we can't use what we already have. (Moving a lot sure takes a beating on some pieces!) I'm going to try and get some trees in the ground this fall if possible, though. Anyone have some advice for that?
8) Will you be attending a Labor Day picnic or barbecue? 
I'd love to go to a picnic, but it's highligh unlikely as we don't really know anyone! Still Maryland orphans at this point. (The parents, that is. The kids all have friends.)
9) Labor Day is the unofficial start of fall. Have you had any pumpkin spice yet?
Nope. None of the madness for me. Yet. So far. No plans. Probably at Thanksgiving. Thanks for checking in. Hee!
~*~*~*~*~
Y'all have a great extended weekend, if you're getting one (hope so). Chloë and I are headed to Philly for a couple of days to celebrate our birthdays, lord willing. We tried once before and I had to cancel. This time I feel much more ready.
Same time, next week? Yes.
Fin.