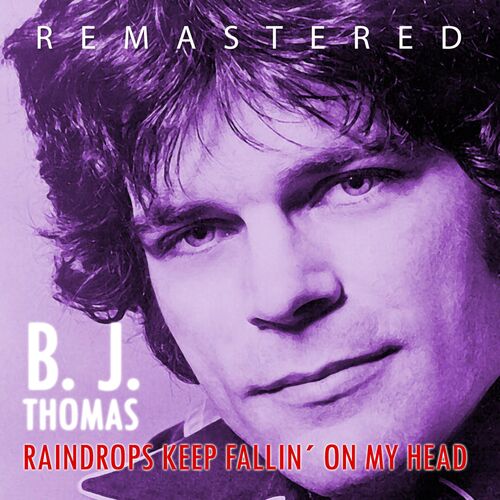 What's happening, friends and loved ones from all around? Are you still buried under any snow at this point in the game? Or are you having a dreary, rainy Saturday like we are? Lucky enough for sunshine? ☼
We're having an eventful Saturday already. Aside from it being the 20th anniversary of our son Robby's death and our current need to shop for a new urn to replace the one that one of our cats just smashed to bits, we had to place a call this morning to the sheriff of a nearby county to request a wellness check for one of Noah's friends who did not sound well. There's a serious threat of self-harm, and we're waiting with baited breath for any return information. Hopefully to the good. I'm going to set that aside and work here, though, because stewing is unproductive.
If you'd like to join us today, link up here. We'll be in cahoots! Here we go:
~*~*~*~*~
Saturday 9: Raindrops Keep Fallin' On My Head
Unfamiliar with this week's tune? Hear it here.
1) In this week's song, BJ Thomas sings that he knows it won't be long until he finds happiness. What are you looking forward to today? What's going to make you smile?
It's Chloë's day off, so she'll be coming over later. I expect we'll be watching House as usual, too. We've been having an ongoing House marathon from Season 1, Episode 1 through, currently, early Season 4. Yay! We've watched other series together, including the first (and only, so far) season of Wednesday, and everything aired on Netflix of Anne With an E. Both of those were so good!
2) BJ Thomas met his wife Gloria at a bar. She was there with his drummer, but BJ let his friend know he felt a connection to Gloria and was going to drive her home. BJ and Gloria were married for 50 years, until his death. Have you and a friend ever found yourselves attracted to the same person? If yes, how did you handle it?
Yes, we have, and I didn't handle it well when he started to change interest from me to her. I had a large bottle  of Goldschäger (how, I don't know, as I would have been only 18 or 19 years old at the time) in my dorm room, and when this happened, she was visiting me for her college's Spring Break. She was  in my room with me, therefore, and decided to go to bed.  I drank a good half of that bottle of Goldie - far, far too much for me. I barely remember what happened next, but I know I was sobbing like no tomorrow, and then I was also banging my head into the hard floor, and then I was also screaming at the top of my lungs. My friend eventually answered a knock at the door that turned out to be a police check-in initiated by a mate on my same floor's wing. Whether she was annoyed or concerned, I don't know. I don't remember what my friend told the police, but they left, and then I think she got me to shut up and get into bed.
My head hurt like hell in the morning. And no more drinking. And I got over my jealous nature just like that. Mostly.
3) This song is from 

Butch Cassidy & the Sundance Kid

, which has been called "the most entertaining Western ever made." Do you enjoy Westerns?
Nope. No. Uh-uh.
4) 

Butch Cassidy and the Sundance Kid

 is one of the most popular movies Paul Newman made, but he liked to say his "favorite role is philanthropist." He raised an amazing $500 million for children's charities through his Newman's Own brand. The most popular Newman's Own product is salad dressing. What flavor of salad dressing would we find in your kitchen right now?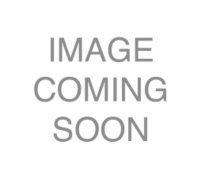 Not sure what else you'd find right now, but I know we have the Good Seasons Italian dressing with the free cruet! I love me a good salad. I haven't used it yet, though, because often I buy the salads with the packets already in there. I haven't had a cruet in my house since I was a kid. Seriously, who even says "cruet" anymore?
5) Burt Bacharach won the first of his three Oscars for this song. Yet 20th Century Fox originally wanted to cut the song from the movie, maintaining that that song and the famous "bicycle sequence" between Paul Newman and Katharine Ross were anachronistic and made the movie too long. Burt and the movie's director George Roy Hill fought for it, insisting that it helped define the optimistic character of Butch. Tell us about a time you were glad you stood your ground.
When I was working to try to get into my PhD program, I had to win over the professor and mentor running that lab. Dr. Professor insisted I start by taking a couple of his classes, one of which was very involved and included doing a big study or experiment and defending your data and analysis. We had to have a whole discussion about this with the class. Dr. Professor fired a number of questions at me during my discussion, when I was up in front, but I was able to be firm  on my data about the anoles lizards I had studied. I knew my work inside and out. And then when a friend had her turn, I pitched a few math-heavy suggestions that might-ve informed her data analyses, and Dr. Professor looked over at me with an expression that, if I'd dared look over at him fully, seemed liked "impressed." But standing my ground must have worked, because I got in! Not that it matters now.
6) Edith Head also won an Oscar for 

Butch Cassidy and the Sundance Kid

. She said that Robert Redford, who played Sundance, presented a wardrobe problem. His jawline is too strong so she had to create special wider-brimmed hats to balance it. If you could magically change one of your physical features, which would you choose? And which feature would you never change?
I'm just going to talk about my face, because below that, there's too much to count. I would change my chin. I basically have none. So please, kindly give me a strong jawline, too. I would never change my eyes, ears, nose or lips.  Oh, and my hair! I would definitely need to change my hair. With all the autoimmune stuff and my hair always falling out all over the place, I would love some magic in that department, too.
7) In 1969, when this song was a hit, The Beatles played their last concert on the roof of Abbey Road Studios. When did you last climb onto the roof?
Does the roof of a research vessel I was on count? I think it had to be way back in college, so, 1997. Man. I need to get on a roof!
8) Nancy Drew and Hardy Boys mysteries sold at a brisk pace at Christmastime 1969. They're still popular today. Were you a fan?
Huge fan - of both! I had so many!!
9) Random question: Do you consider yourself old fashioned?
No! I don't think so. I don't know everything that's up-to-date with the kids, but I'm reasonably well-versed in all the thingzzzz that are going on. Until I'm not and then I learn all over again while the kids giggle at me! The point is, I make the effort, and I think that's the deciding factor. Don't you?
I'm sorry if there are a billion errors in this post. My eyes are jumping around and not focusing, so I'm having the WORST time seeing what I'm posting. Feel free to point out my errors in the comments below!
~*~*~*~*~
Fin.