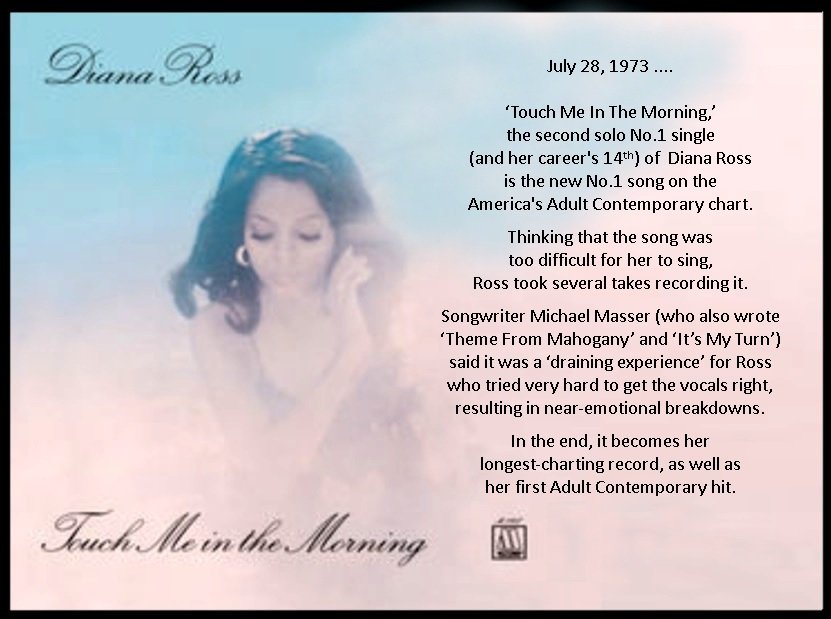 Well, well, well. Look who's here early to the party. C'est moi! I didn't want you ladies and gents to think I wasn't receiving my invitation. No, no, no... rather, it's that I'm dreadfully forgetful, I nap a lot, and I sleep in even more.
This week's questions from Ms. Samantha revolve around Diana Ross's song, "Touch Me in the Morning," which I have just listened to for the first time. It's beautiful. Take a listen. And if you're going to participate this weekend (which you definitely should), link up here.
Let's hop to it.
~*~*~*~*~
Saturday 9: Touch Me in the Morning (1973)
Unfamiliar with this week's song? Hear it here.

1) In this song, Diana Ross sings that nothing good lasts forever. Do you agree?
The optimist in me could make a million different arguments against this sentiment, but at the end of the day, I'd have to hang my head and agree. But what about the converse, nothing bad lasts forever? Also true?

2) She sings about a happy past with her lover, and the strength she'll need to face tomorrow alone. Do you find yourself more often remembering the past or anticipating the future? 
At 46, I find myself smack in the middle of doing both. These kids here are now 18, 20, and 21; I was reminiscing about their little kid-hood yesterday. And then, being disabled -- especially with the expectation that things will progress -- I look around the house all the time and point out improvements we'll need to do (or just think it), or I wonder what I'd do without Hubs, God forbid, or just a lot of that.
3) In the 1970s, Diana Ross had young daughters. To spend maximum time with her girls, she would sleep all day when they were in school. That way she could have dinner with them, bathe them and put them to bed before going to the studio and recording all night. Have you ever worked the night shift?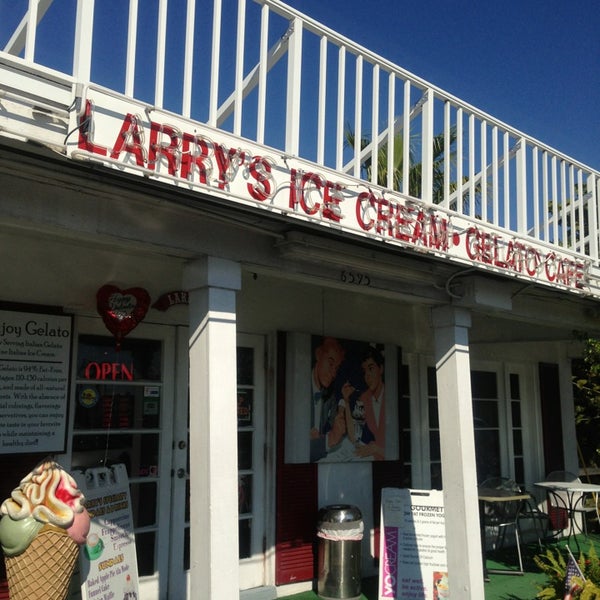 Well, not truly. I worked as the overnight nurse for a guy who became a good friend for many years, but we won't get into that now. I could sleep then, though.
And I worked until midnight, sometimes 1 AM for a couple of jobs, like when I worked at this Larry's Ice Cream shop back in 1998-1999. Oh, the stories! I got fired because I'd been accepted into my Ph.D. program, and "I'd be leaving soon"!!!! The tips were great, though. José Canseco was an a--hole and did not tip at all. (Which was fine, his prerogative, but it wasn't the tiplessness that made him an AH, and I did bend over backward for him.)
4) Diana has five children altogether. There's a 16-year age difference between her oldest daughter, Rhonda, and her youngest son, Evan. Studies have shown that when there's a big gap between siblings, parents consider the older kids "built-in babysitters." In your family, were the older kids ever in charge of the younger ones? 
Look at that picture above again. You tell me. Haha. Actually, we would put Chloë "in charge" of the threesome when we had to go places like the Emergency Department or a quick grocery run, but only because someone had to be in charge and the eldest made the most sense. There's only 3.5 years between oldest and youngest. She'd have been 12-13-14 at that point.
5) She says her favorite sweet treat is Famous Amos Chocolate Chip Cookies. Do you have a favorite cookie?
Those are a good snack sometimes. I usually got those out when it was snacktime after donating blood. But I much prefer the Nestlé Tollhouse chocolate chip cookies I (used to) make myself.

6) Around the time she recorded this song, Diana Ross considered making a movie called The Bodyguard. She was to play a singer who received death threats, and Steve McQueen would portray the man hired to protect her. Scheduling conflicts prevented the movie from being made. It wasn't filmed until 1992, and then with different stars. Without looking it up, can you name the stars of The Bodyguard? 
Aaaaabsolutely.
Whitney Houston & the guy who's back in the news, Kevin Costner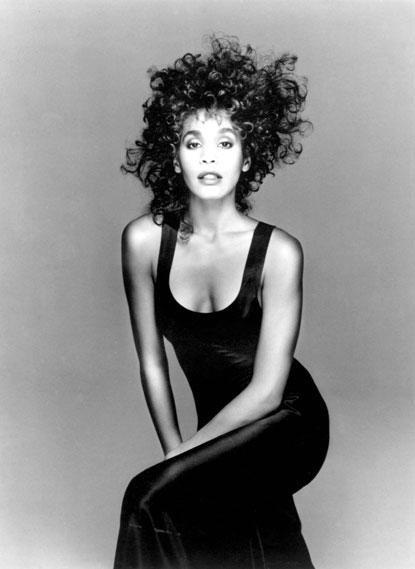 7) In 1973, when this song was #1, Norman Mailer was atop the best-seller list with his controversial biography of Marilyn Monroe. Do you often read biographies and memoirs? 
Not really. I've read a few, but not too many. I don't know why that is.
8) Also in 1973, another Motown singer, Stevie Wonder, was injured in an automobile crash and still has a scar on his nose to show for it. Have you ever been in a car accident?
I have been in a few. The biggest one, off the top of my head, was when:
Dad rented a minivan to get me and all my stuff back for year #2 of college. We had to go from Aiken, S.C., to Miami, FL. He wanted to go in one long stretch that wasn't marked by too much traffic, so we left around 3:30 AM - or as Rob says, zero-dark-thirty. We'd been on the road about an hour, and it was still, of course, pitch black outside in the dead of South Carolina, in the middle of nowhere. I had just started to fall asleep, as I'd been excited to finally be getting out of my dad's!
All of a sudden, BAM!!!
Something hit us on the driver's rear bumper pretty hard. Hard enough that we went into something of a tailspin, and I remember to this day hearing my scream as if it was coming from somewhere outside my body. So simultaneously, we're spinning horizonally; one-by-one our tires are popping; and, we've slid down a ravine and wouldn't be visible from the road even if were day. I'm not sure at what point I stopped screaming. I'm not sure when I realized my dad was in some level of shock.
Probably when the first thing ended, and I became aware of my boombox having been ejected into the brush around the van through a broken window and the only audible sound the eerie music it was playing as it hung from out there somewhere, only then did I start to take stock and realize Dad wasn't entirely with me. In my exaggerated state of disappointment over possibly not getting back to school (living with him isn't easy), and really only wanting to get out of where we were at that instant, I tried to hand him his car phone (this was 1995) and have him call friends from church. He couldn't do it. Or wouldn't, but I think, now, couldn't is more correct. Maybe he bumped his head?
I knew I had to take it upon myself to get us out of there. When I started to see a trucker's lights coming down our way, I reached over and honked. No, that is a lie. I reached over and leaned on that horn until I could see for certain that we had been noticed and they were going to be stopping to help. They really had to cut some brush away from the car in order to open the door and lift us out!
Meanwhile, down the road, a conversation between a father and his very drunk son was going, in part, like this: "Son, what did you do? You've got to go back!" And the Dad drove him back, and the cops were called, and we were all interviewed for what seemed like an interminable amount of time, before Dad and I, and all my stuff, were taken back to my dad's house to regroup - by that driver's dad! He was a peach. I wonder if his son kept up his drunkenness behind the wheel?
The officers told us that if any ONE of those four tires hadn't blown out, we could've been toast.
Anyway, that's most of one story. Sorry it wasn't too short.
9) Random Question: What's the last thing you borrowed or lent?
Your time.
~*~*~*~*~
I hope you have a loverly weekend with much better weather than what we're promised!
Fin.