Hey, everyone! I hope you're all having a good weekend. Right now, it is an exceedingly rainy Friday here on Maryland's Eastern Shore. Not necessarily great for our "anniversary B" date night tonight, but maybe good for the outside plants. I suppose we're seeing the oncoming hints of spring, which I will not ever complain about.
♥ Today is also my mommy's birthday. Happy birthday, Mama. If she hadn't died suddenly at 33 years old in 1984, then she would maybe be 72 today. I miss her every day of my life. ♥
Well, I'm going to get into it with Elton about Saturday Night. Wanna play? Link up here, too. Let's roll.
~*~*~*~*~
Saturday 9: Saturday Night's Alright (1973)
Unfamiliar with this week's tune? Hear it 
here
.
1) In this song, Elton John tells us it's 7:00 PM on Saturday evening and he's ready to rock with his friends. What will you be doing at 7:00 this evening?
I'm not sure exactly, but I imagine it will involve a picnic date of sushi and sake with my special someone. How's that for my favorite literary device, alliteration?
2) His sister is ready to party, too. The lyrics tell us she looks cute with "a handful of grease in her hair." What haircare products would we find in your bathroom right now?
I have a hair straightener & curler, heat protectant for those rare days I use those, and various "hair doodles" as I collectively call hair clips and ponytail holders and the like. So, not much.
3) He sings that by Saturday, he's had it with the aggravation and discipline of the past week and now he's ready to cut loose. How did last week treat you?
It hasn't been bad. I haven't been feeling too terrific because I haven't been able to get three of my migraine meds for weeks and/or months, but we found out they went through today finally! So that's a huge relief, going into the weekend - literally!
4) This Saturday night finds Elton and his friends "packed pretty tight" in their bar of choice. Agoraphobics have a hard time feeling safe in busy, crowded places. How about you? Are you comfortable in a crowd?
It used to not bother me at all. Now, it does a helluva lot more, since I'm in a wheelchair about 95% of the time I'm out of my house. Can you imagine me in that situation, above? In a wheelchair? And the title of the article that I snagged that from was WaPo's "What to Do In a Potential Crowd Rush Situation and How to Survive It." In a wheelchair. Eek!
5) The lyrics were written by Bernie Taupin, Elton's frequent collaborator. Bernie ranks this near the top of his favorite Elton John records. What's your favorite?
I have to pic a favorite Elton John record?!!!! Oy vey. Okay, I'll be back in a few... weeks.
Welp, I'd say it's "Sad Songs," which I adore, or "I Guess That's Why They Call it The Blues," which I love to smithereens, but I think it has to be
"Your Song," which I dedicated to this itty-bitty, since she was actually itty-bitty. (Well, she still is, but you know.) That was a tough question, Sam!
6) Elton has turned his bad eyesight into a hobby, claiming that over the years he has purchased well over 200,000 pairs of glasses. Do you wear glasses? If so, how many prescription pairs do you own?
200,000?!!!
Damn, that's a lot. I own between six and ten pairs of Rx glasses, maybe more. I can't say for certain, because I don't necessarily know whether they all are or whether I've donated some of those already.
7) Elton once had to cancel an international tour because of an emergency appendectomy. Do you still have your appendix?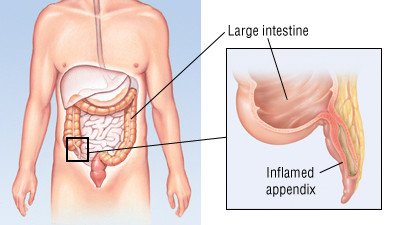 I think I do, because no one has specifically told me they've removed it for any reason. Medical types who've had imaging done on my abdomen for various reasons have told that no, it's not there. Maybe it's camera shy?
8) In 1973, when this song was popular, M*A*S*H was at the top of the ratings. Who is your favorite M*A*S*H character?
I was six years old when this show ended.
Six.
The only thing I really remember is that I thought Hawkeye was handsome.
9) Random question: Who is the wisest person you know?
I would've said my mother-in-law, but she died a few years back. So did my step-MIL, and my father-in-law, all three of them wise. I'll have to think about that and get back to y'all, because I'm sure there are some pretty terrific candidates, but my head is throbbing too much to think right now.   ...To Be Continued
~*~*~*~*~
 Well, I think I'm going to lie down for a while and rest my noggin. You guys go have a fun Friday night that you can't remember come  Saturday morning. No, Saturday noon. Sleep in; why not?
Fin.